It was about a year ago that students from the University of Toledo first visited our Berlin flagship store. We admired the group's curiosity and enthusiasm and so were happy to host a new class. In contrast to the gray weather on an unseasonably cool May day, the bright smiles made it clear that Americans were in the house.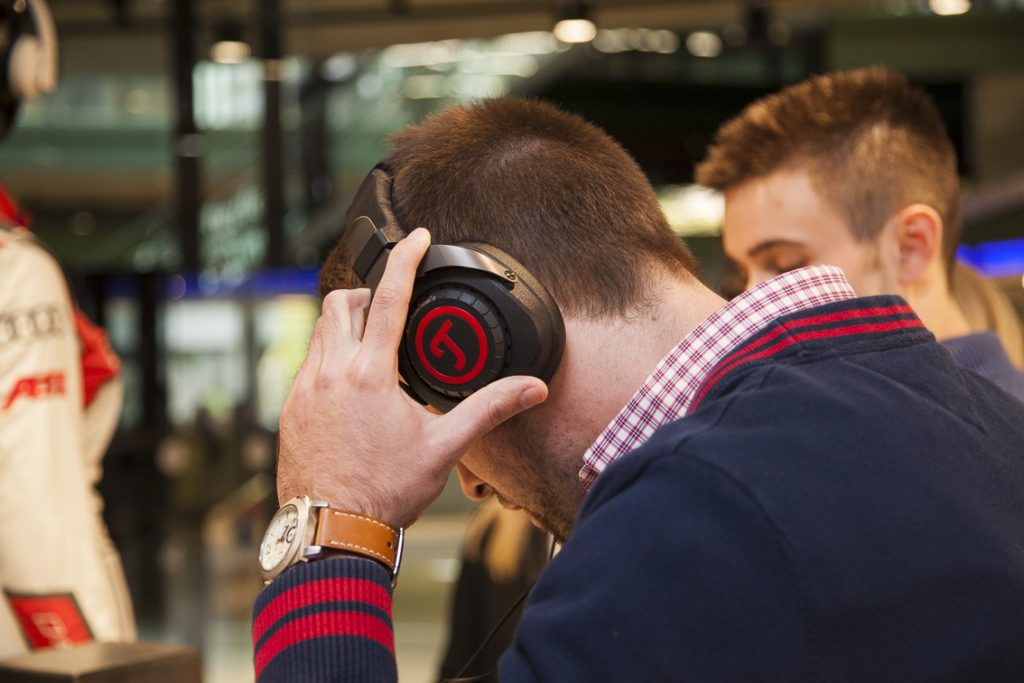 A brief history of hi-fi — and Teufel
The tour of the Teufel Flagship Store kicked off with a presentation on the history of hi-fi, a story that closely parallels Teufel's own trajectory. Born at the tail end of hi-fi's golden age in 1979, Teufel started out selling DIY stereo speaker components. This innovative do-in-yourself model allowed hi-fi enthusiasts to get quality speakers for a good price.
By 1988, Teufel had branched out into ready-made speakers and by the 90s, the company displayed a talent for diversifying not only its product range with the addition of surround sound systems, but its marketing strategy. Teufel founder Peter Tschimmel closed his West Berlin store and began selling exclusively via catalogue. This direct sales strategy allowed Teufel to offer better quality than the competition for a lower price.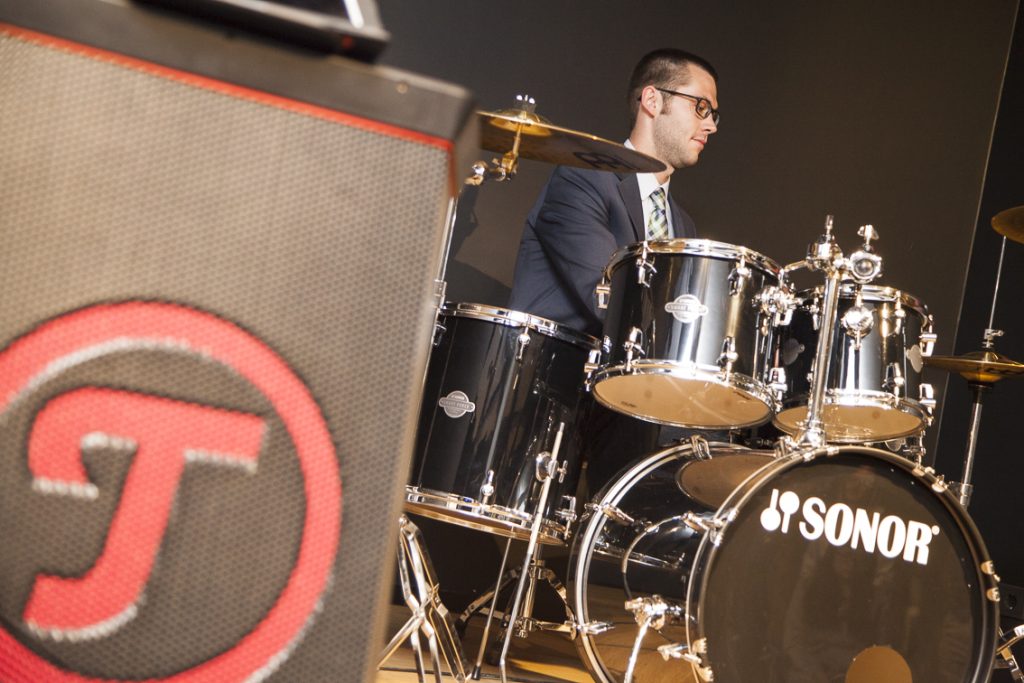 In 1997, Teufel introduced its first webshop, a sales channel that ran parallel to the catalogue for many years and eventually replaced it. Although its direct sales strategy was stronger than ever, in 2014, Teufel saw a need to offer fans a way to experience the brand directly. It was therefore decided to open Teufel's first-ever flagship store. The company's only brick and mortar shop has since grown into a popular destination in Berlin. Here, fans can purchase the products on display and get expert advice from staff.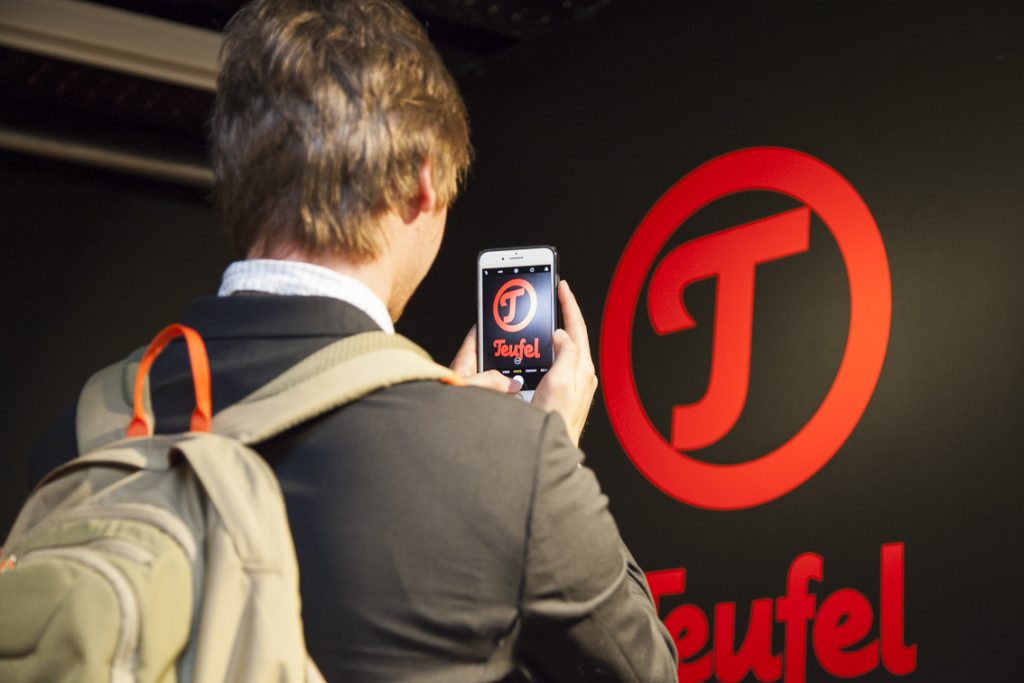 Innovation: The constant behind Teufel's growth
As students from the University of Toledo's College of Business & Innovation, the group was naturally interested in how Teufel anticipated past trends from surround sound to streaming systems and what was planned for the future. In addition to trend research, they seemed to admire Teufel's tendency to take risks and introduce completely new products. On such speaker, the 450-watt behemoth Bluetooth speaker known as the ROCKSTER, was by far the young students' favorite. They were easily able to imagine any number of use cases for the rugged portable PA system that can be powered by a car battery when out of charge.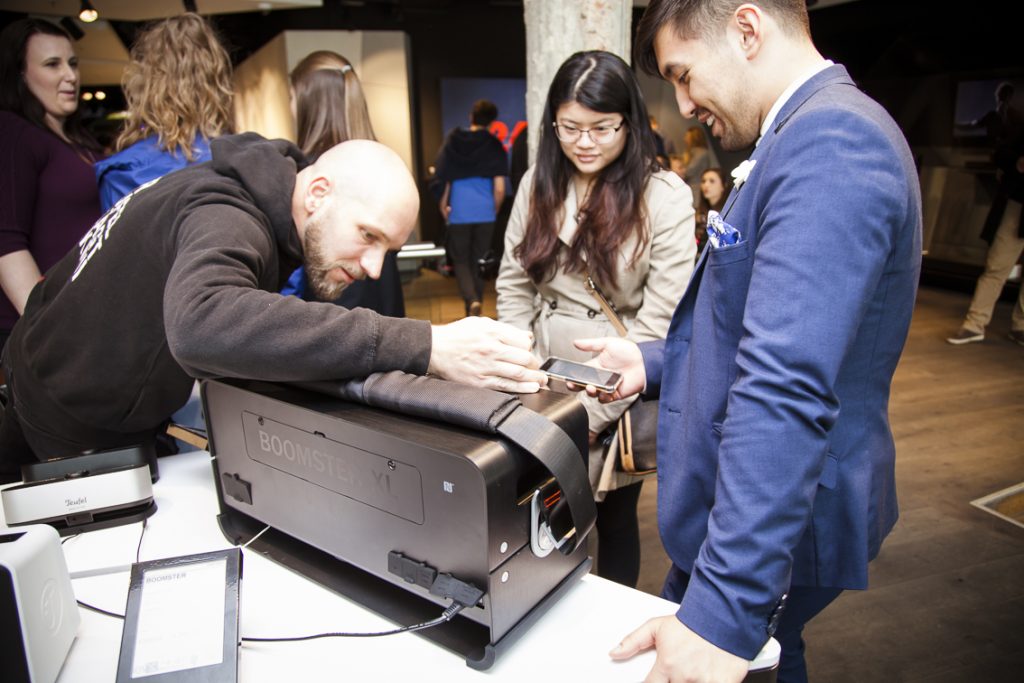 Other speakers, such as the System 10 THX likewise impressed in the presentation cinema. The system's 1,200 watt refrigerator-sized subwoofer brought the room to rumble during a Transformers trailer. Teufel's range of Bluetooth speakers and headphones were also popular and 3 lucky students even won a pair of MOVE BT headphones following stellar scores on a Teufel quiz. Erica Shendan, Chad Gottschalk and James Blanchard all seemed to have paid special attention, but Erica's performance was truly impressive. She even got the trickiest question — one that wasn't covered in the presentation — correct: The English name for Teufel is "Devil". Well done, Erica!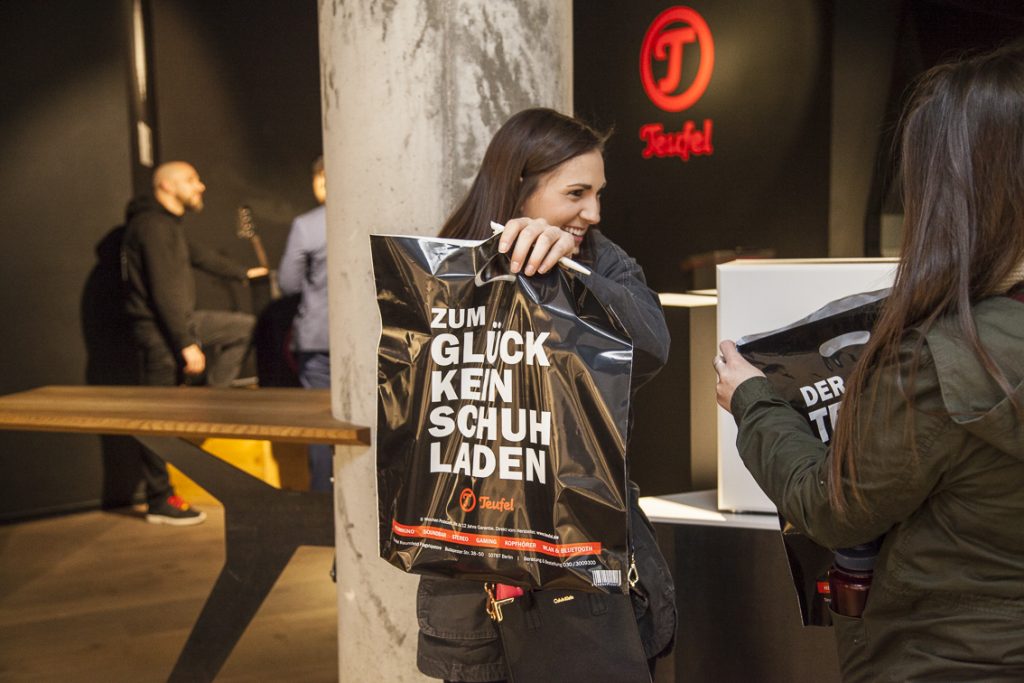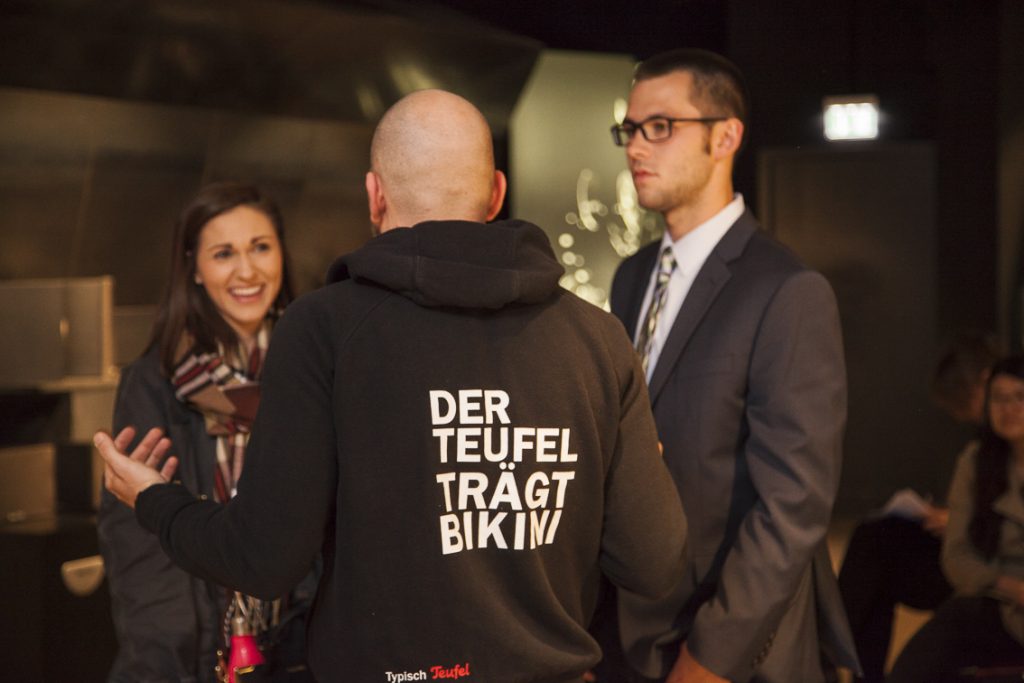 All pictures: Property of Teufel Audio