A group of American business students recently visited the Teufel flagship store in Berlin. The bright young things from the University of Toledo in America's heartland got know the German multi-room streaming system, Raumfeld, which recently launched in the United States. The students were first presented with the Raumfeld story: How the Berlin tech startup was acquired by Teufel Audio in 2010 and grew into one of the largest streaming brands in Germany. Raumfeld and Teufel now share common headquarters at Bikinihaus where the Teufel Raufmeld Flagshipstore is located and where the Toledo group spent part of a spring afternoon.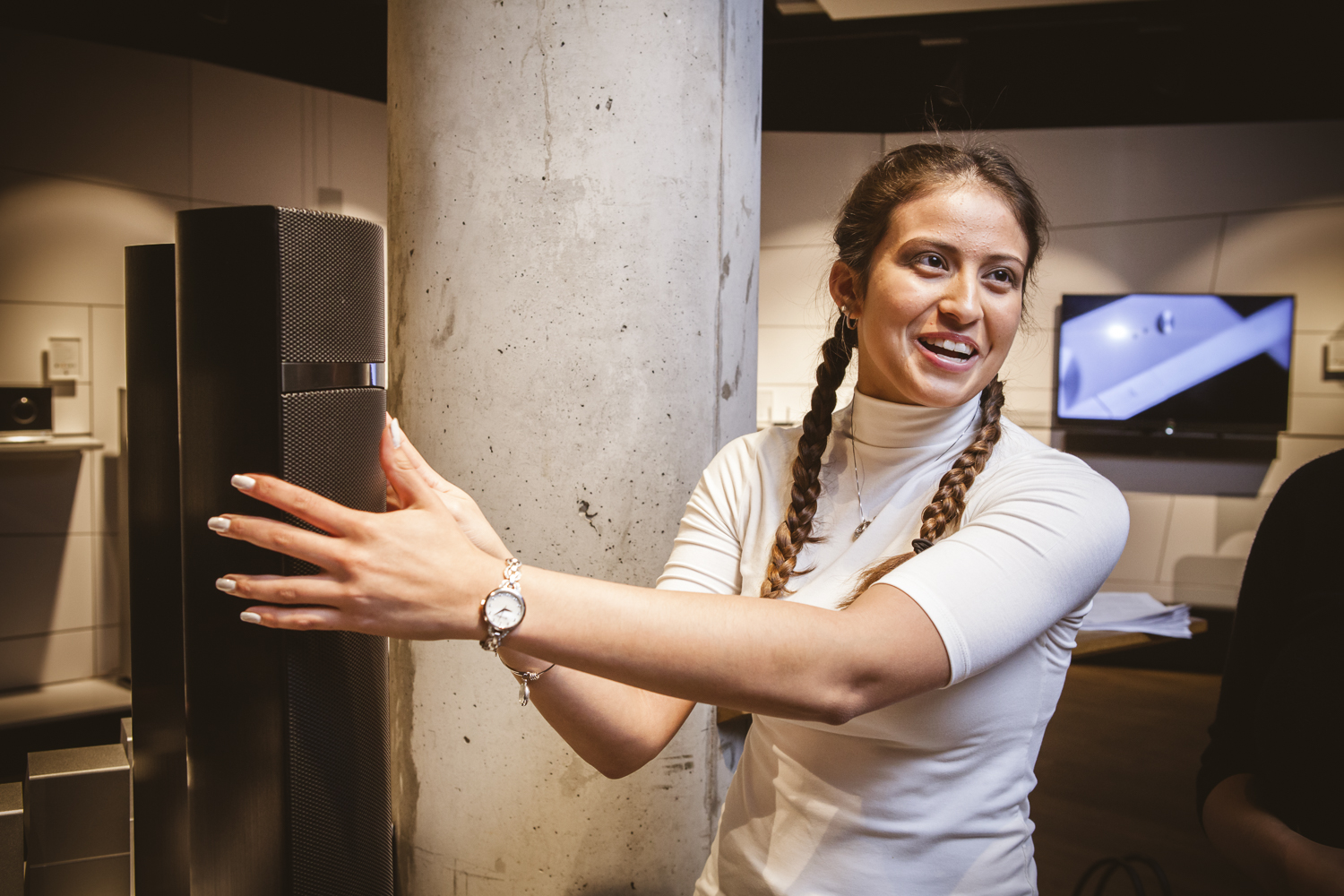 Since the Toledo students are business majors, the presentation covered the ways in which Raumfeld benefits from its sister company. Not only did Raumfeld adopt many high-end audio technologies from Teufel Audio, it follows the hi-fi brand's unique sales strategy. Raumfeld, like Teufel, is only available online with the exception of the flagship store in Berlin and the brand store in Amsterdam. This allows Raumfeld to offer the best possible quality at the lowest prices.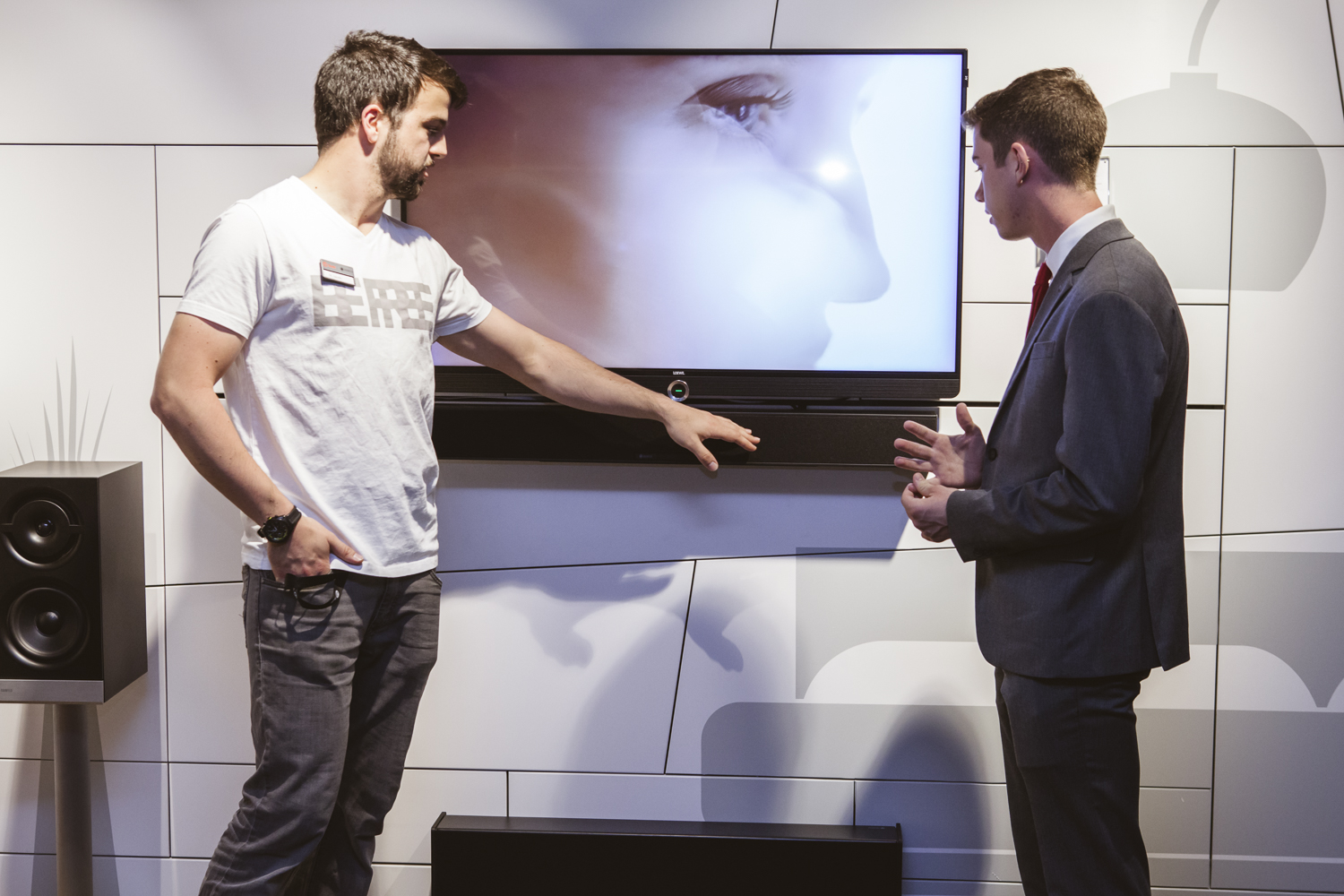 After hearing about Raumfeld's history, brand identity and sales strategy, it was time to experience the WiFi system first hand. Showroom Manager Magnus Jacobs led a Raumfeld sound demonstration during which the students got a chance to see how the system works, and — most importantly — hear its amazing hi-fi sound for themselves. According to Claire Sheehan, being able to experience the sound firsthand was the highlight of her visit to the flagship store.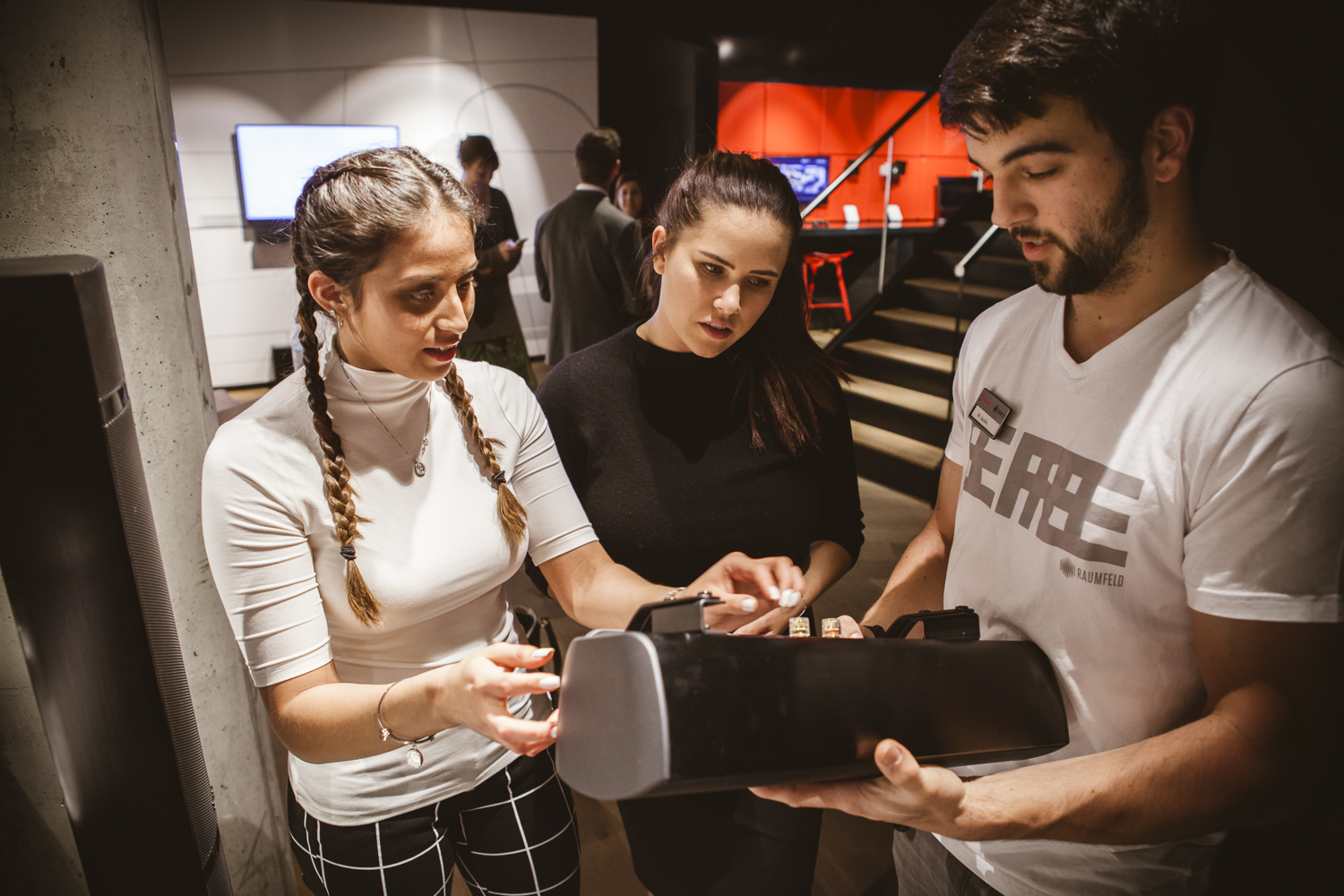 The group was also treated to a demonstration of Teufel Audio's home cinema speakers, a product range in which the audio brand excels. Teufel offers a multitude of sound solutions including THX certified systems and soundbars all boasting powerful playback that puts the viewer squarely in the action. Austin Burgess commented of the highly realistic sound, "It felt like I was actually there."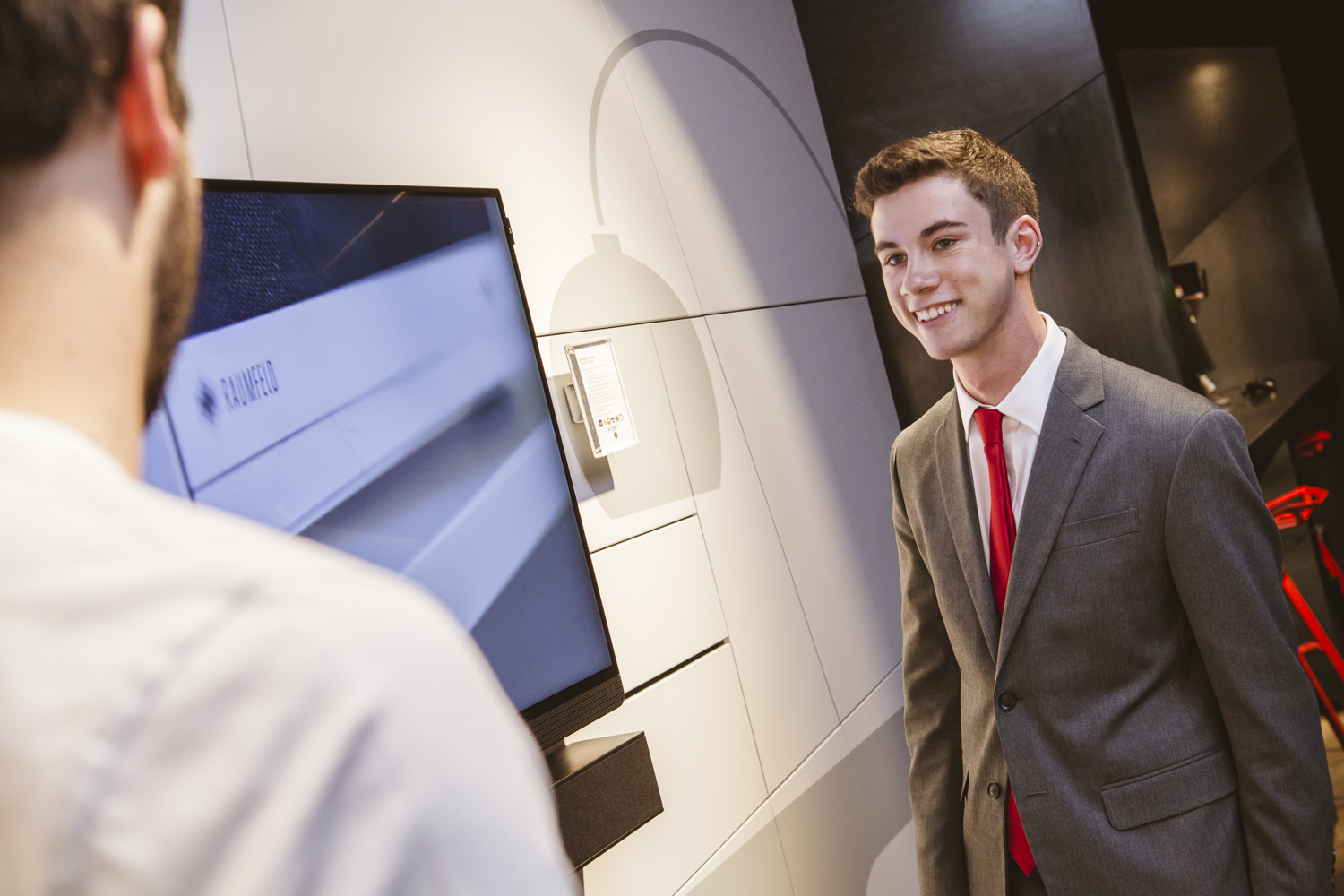 Of the flagship store in general, Zachary Guzan had the following to say:
"It's really nicely designed. There's so much space. Everything's presented really cleanly, and it's really cool that you guys have a couple of actual rooms set up, because sometimes you go to the store and think, "Maybe I can sort of visualize this." I like that"
That's music to our ears! We like to think of our flagship store as a stylish and modern space, but one that is also approachable and inviting; a place where people can explore different sounds, features and functionalities to help them decide which sound system is best for them.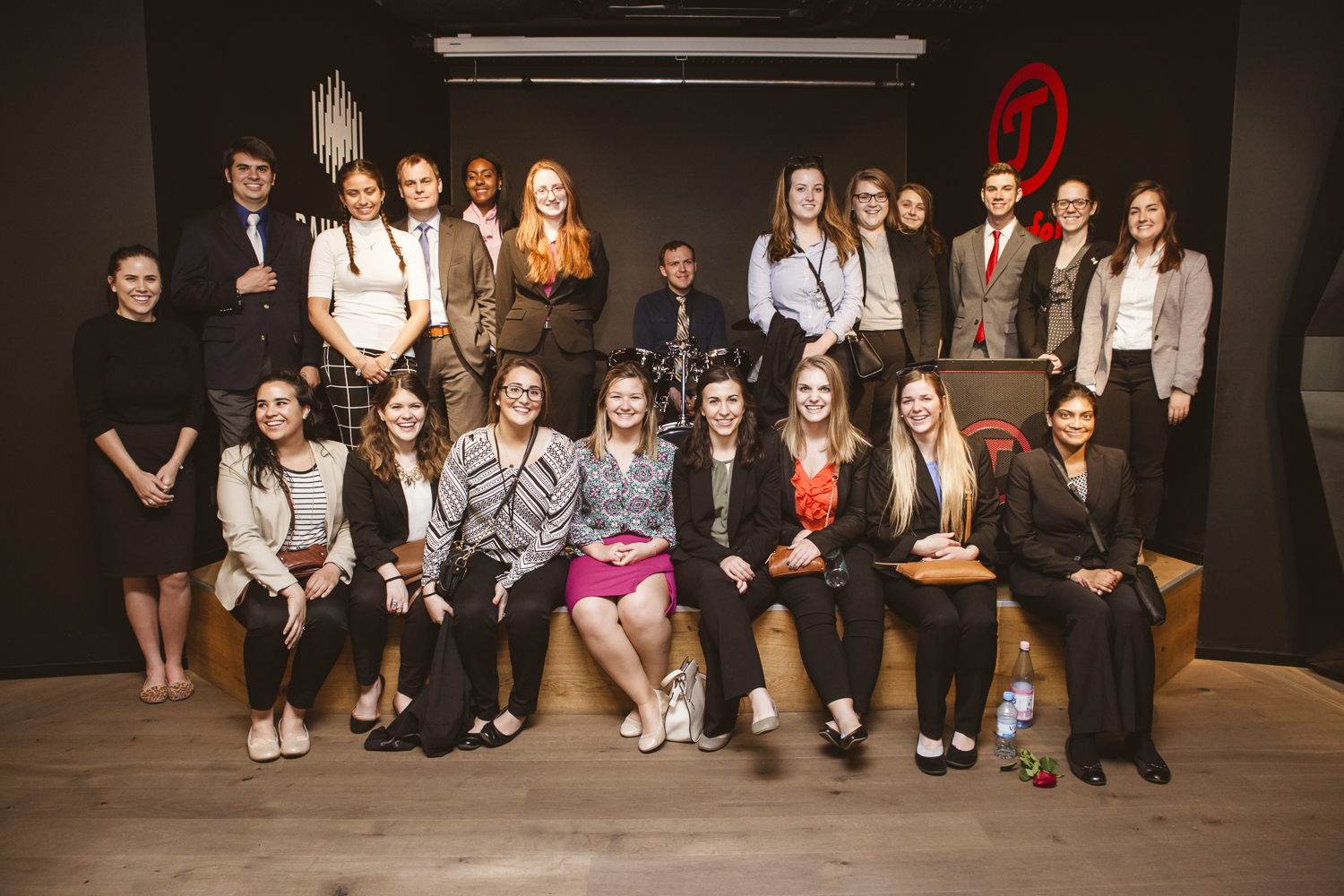 At the end, three lucky University of Toledo students were able to take a little of Berlin home with them. Those who received the highest scores on a specially prepared Raumfeld quiz were awarded either a pair of Aureol Real, Aureol Fidelity or Aureol Massive headphones. Congratulations Elise Lohman, Allen Ziemkiewicz and Caroline Sigley!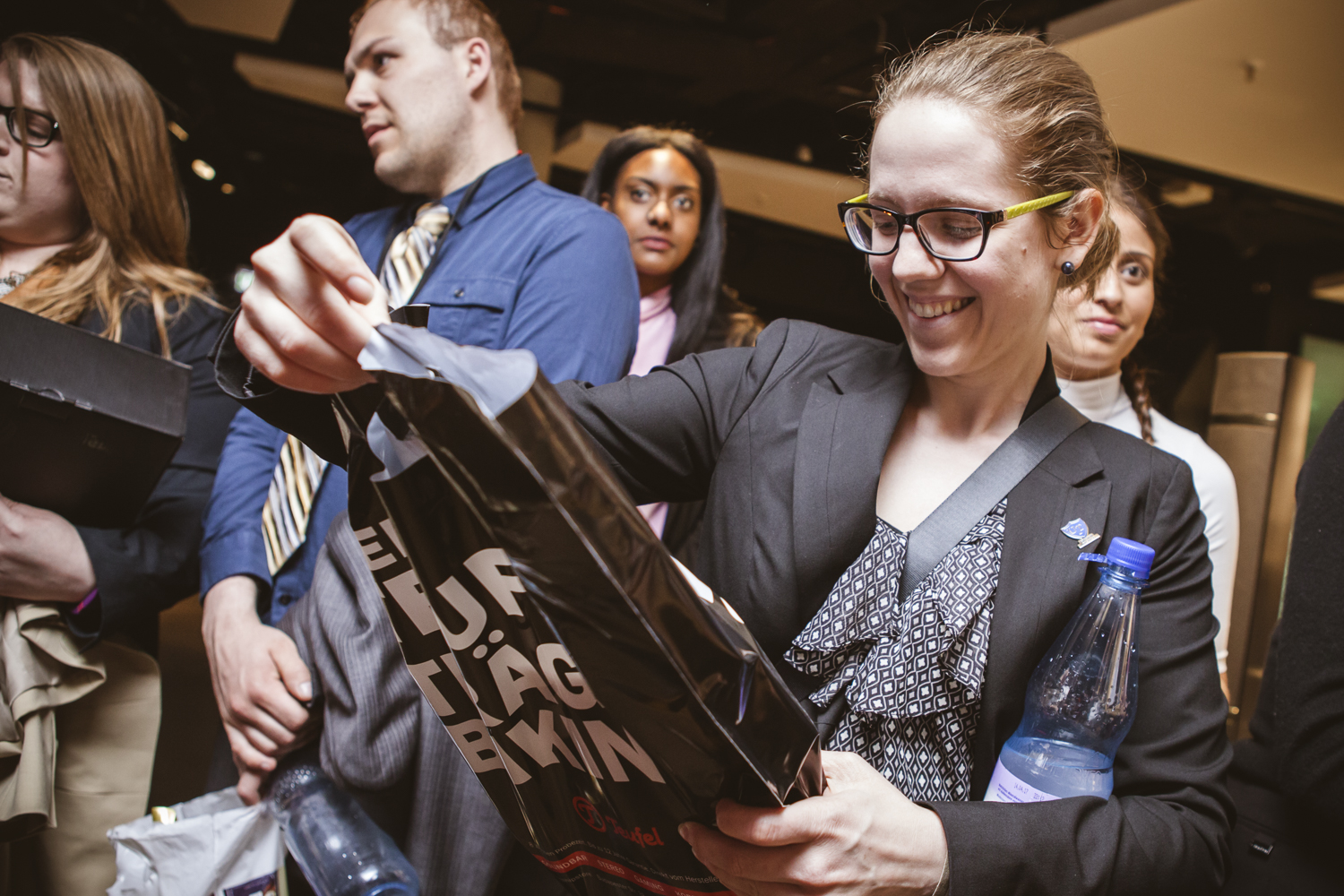 All pictures: Property of Teufel Audio