The popular all-in-one streaming loudspeaker, the Raumfeld One M from Raumfeld's multiroom series, is now available in a new edition. Along with a subtle facelift, the new One was given four direct selection buttons.
The addition of these buttons is the fulfilment of an often-stated customer request. The purpose of the buttons is quite simple: To quickly start a stream, e.g. one's favourite radio station, during that critical period between waking up and the first cup of coffee.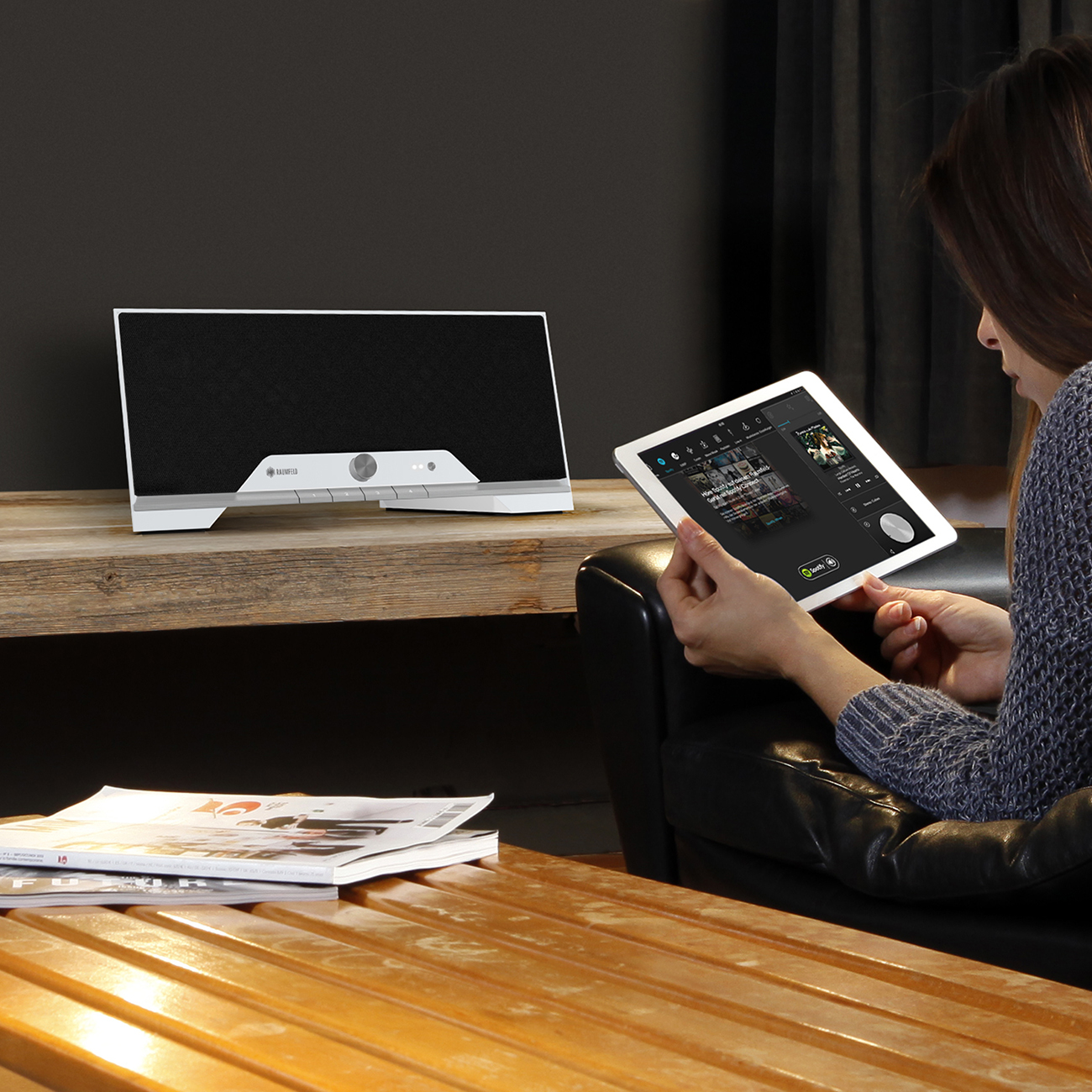 The programming of a direct selection button with a favourite Internet radio station is easily accomplished by simply pressing one of the four buttons until an acoustic signal is emitted indicating that the station has been successfully saved to this button. Once saved, the stream can be started again with the touch of a button directly on the device itself. There is no need to fumble with a smartphone or any other device, no straining at a screen through blurry eyes. Just press & play and your day is off to a good start.
120 watts, an authentic 2-way stereo system, and a  D/A converter from Cirrus Logic™ that supports audio files with a resolution of up to 24 bit, 192 kHz guarantee that the sound from the Raumfeld One isn't just easy to get started – it's powerful, flexible, and delivers a truly audiophile listening experience.