The Consumer Electronics Show in Las Vegas is the best place to discover technology trends. If past years are anything to go by, the products featured at the largest electronics trade show in the world will set industry standards going forward.
CES 2017 finished up another spectacular year with even more new technology from cars to robotics and connected appliances. In the following, we've distilled the top trends for you in the areas of home entertainment and smart home technology.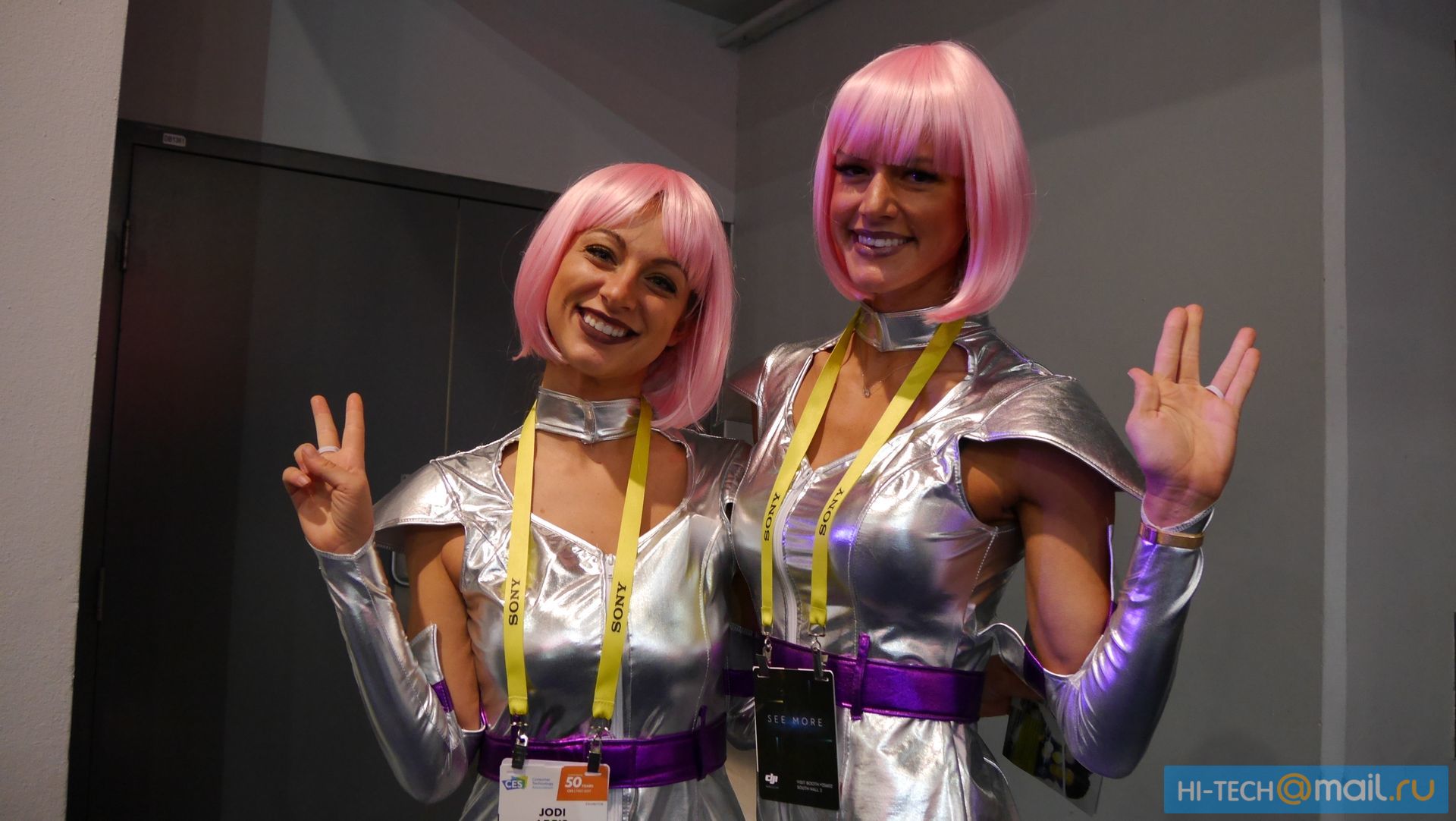 Already big, flat and ultra HD, televisions are set to go brighter
Developments over the past years have seen TV manufacturers drastically increase the number of pixels in their screens up to 8K, known as Ultra HD. The focus this year is on brightness and contrast as defined by HDR, or High Dynamic Range.
Television manufacturers are working to catch up to the new possibilities offered by HDR content. Conventional televisions have simply not been bright enough, but with QLED, for instance, Samsung has introduced a technology capable of 2,000 nit brightness. A standard LCD display might have a nit output between 200 – 300, which makes QLED a sea change in the level of light and contrast a screen can deliver. LG and Sony are aiming for a similar effect with OLED, or Organic Light Emitting Diode (OLED) displays.
There are four standards for HDR televisions: HDR10, Dolby Vision, HLG and Advanced HDR, but Dolby Vision and HDR10 are the most common. No technology is exclusive to any one company but some manufacturers, like Samsung, stick to one exclusively, in this case HDR10. All deliver excellent results via HDR content, already available on Ultra HD Blu-ray discs.
New interfaces for TVs, smartphones, PCs and audio devices
How we transmit data from point A to point B is about to change. USB-C, Bluetooth 5 and HDMI 2.1 are new standards found on many devices at this year's CES.
•    USB-C was designed as an all-purpose connection – it's even compatible with Apple's Thunderbolt 3 which uses the same port. About the same size as a micro USB, USB-C offers an advantage everyone can appreciate: It cannot be inserted the wrong way. The connection is completely symmetrical meaning that not only are both ends identical, the connector itself has no up or down.
•    Many wearable and household products at CES featured the wireless standard Bluetooth 5. The new specification offers a higher transmission rate than its predecessor with a much greater range. Unlike past Bluetooth versions which only transmitted data between two devices, Bluetooth 5 allows for one-to-many communication. Developed to increase compatibility with the Internet of Things, Bluetooth 5 enables the quick exchange of information packets.
•    HDMI 2.1 represents the latest incarnation of the popular audio / video HDMI interface capable of transmitting 8K video and HDR. Gamers can look forward to Game Mode VRR, a special refresh technology developed especially for gaming action.
•    Google presented the latest version of its streaming architecture, Chromecast built-in. Formally known as Google Cast, Chromecast built-in is a software that allows networked speakers to streamed from over 100 Chromecast-enabled apps without the need for any peripheral devices like dongles or adapters. Raumfeld streaming speakers have recently integrated Chromecast built-in.
Virtual Reality: The eyes are (becoming) the windows to the game
For years now, virtual reality has been one of the top trends at CES. In the past, companies like Oculus, HTC and Sony all presented VR glasses able to project highly realistic animated images with a 3D effect but this new technology is still waiting for its breakthrough moment. New, more comfortable models presented this year might help establish VR. One new prototype presented by Lenovo at CES 2017 processes the mixed reality platform Windows Holographic from the Microsoft.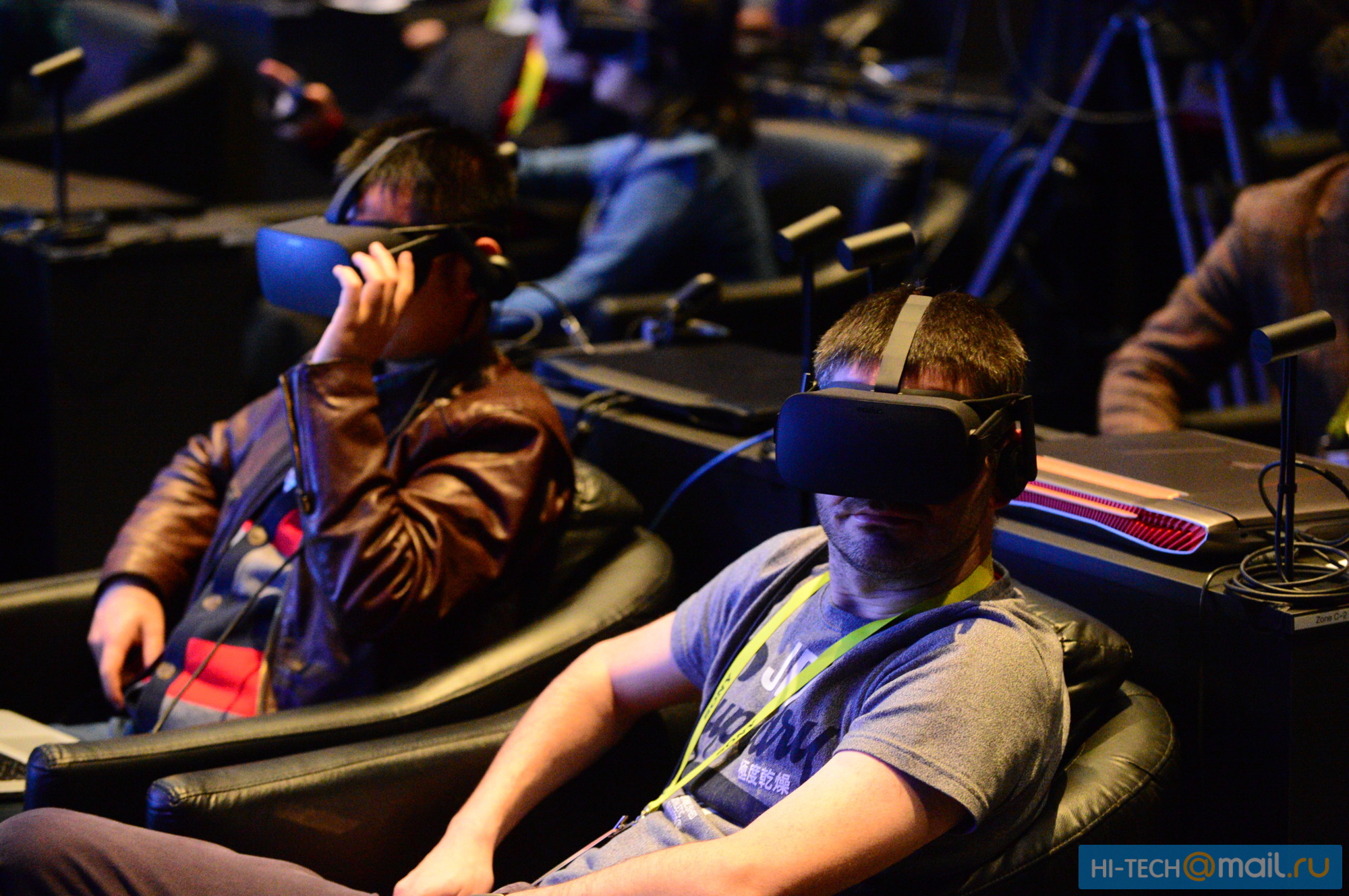 New and more realistic methods of controlling gaming action were also premiered at CES this year. Eye tracking technology is the first step away from traditional controllers and even gesture control, making it possible to guide a game with eye movement. This development could even do away with the need for virtual reality glasses in the future meaning that gamers could interact more naturally with virtual and mixed reality environments.
Smart homes: Even rubbish bins are clever this year
The progress of the Internet of Things marches on. At CES 2017, manufacturers introduced devices that could be operated by means of voice recognition software such as Amazon's Alexa, Apples' Siri or Googles' Assistant. The white goods giant Whirlpool presented an oven, refrigerator and washing machine that respond to Alexa commands.
LG presented a refrigerator that uses Alexa and the operating system webOS to accept voice commands. In this way, the refrigerator can directly send a grocery order or find a recipe. The lesser known company, GeniCan, specializes in smart rubbish bins. A barcode scanner on the rubbish bin recognizes which products are being thrown away and assigns them to a shopping list on a corresponding app.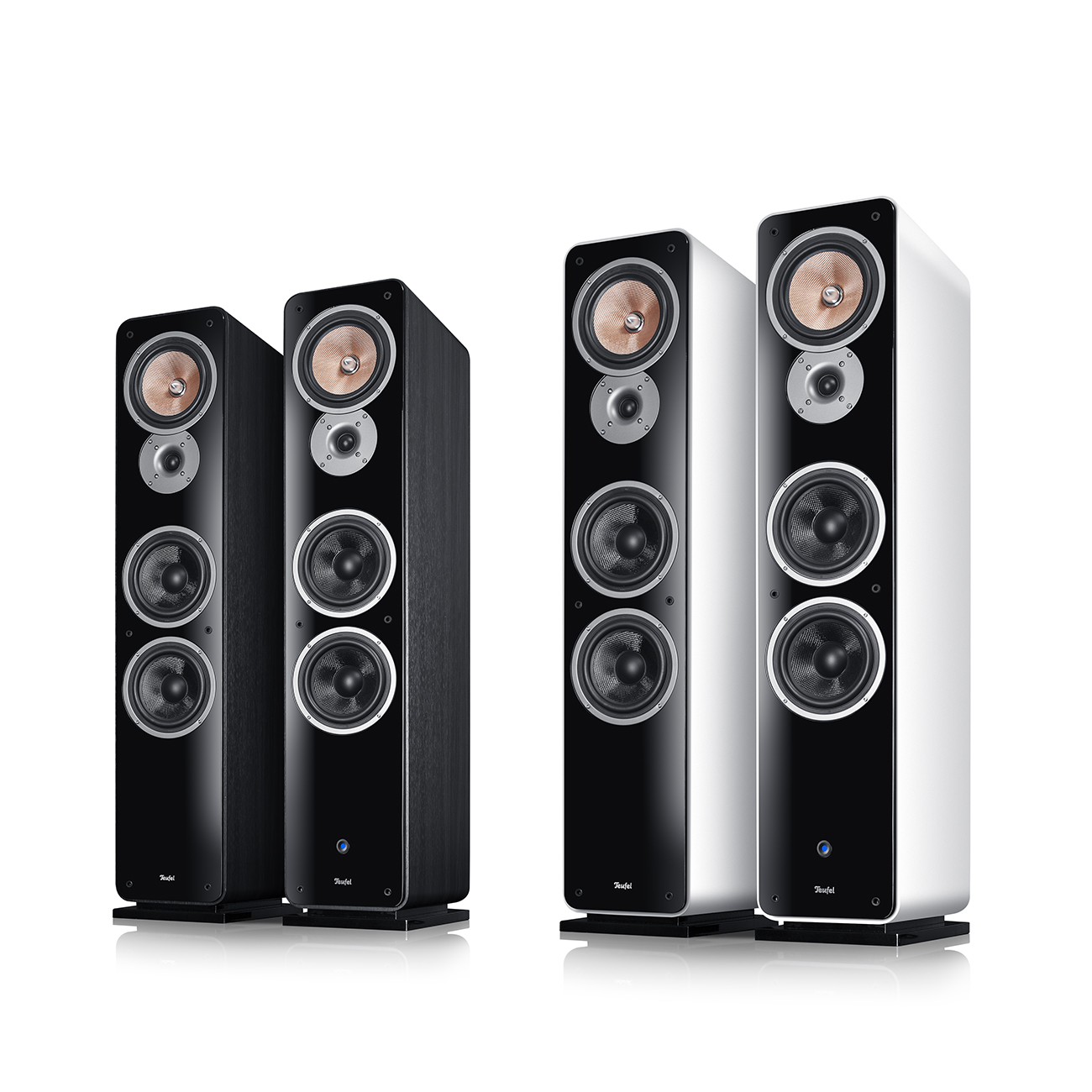 Teufel's product innovations for 2017: The Ultima 40 Active
Teufel, of course, has introduced plenty of new products recently. Perhaps the most innovative is the active version of our popular Ultima 40 stereo speakers. An integrated class D amplifier powers the 3-way driver arrangement to high, undistorted levels from 38 to 20,000 Hz. Connection options include Bluetooth with aptX codec, TOSLINK and stereo cinch as well as an HDMI input – an unusual feature for a stereo speaker, but one that allows the system to be directly connected to a television for incredible playback with movies and shows.
Coda: The most important innovations from CES 2017
•    TV manufacturers presented devices capable of high-contrast HDR picture quality
•    Next generation connections such as USB-C, Bluetooth 5 and HDMI 2.1 were seen on more devices
•    Google unveiled Chromecast built-in, a technology for streaming 100+ apps to networked speakers
•    In the area of Virtual Reality, new and improved glasses and eye tracking technology were the biggest trends
•    In the area of smart home technology, speech recognition technology is gaining ground
Title picture: CES Logo
Picture #1: Антон Спиридонов / Hi-Tech@Mail.ru [CC BY 3.0 (http://creativecommons.org/licenses/by/3.0)], via Wikimedia Commons
Picture #2: Антон Спиридонов / Hi-Tech@Mail.ru [CC BY 3.0 (http://creativecommons.org/licenses/by/3.0)], via Wikimedia Commons