In the Teufel Raumfeld Flagshipstore in Berlin you can see and hear our home cinema, portable, stereo, gaming and streaming speakers up close, but that's not all. There are also plenty of exclusive gift ideas and accessories on offer. Many can't even be found in our online shop. The limited edition BAMSTER BAG is one such item.
A true Berliner: Tough, stylish and self-aware
Designed by Berlin fashion designer Esther Perbandt, the BAMSTER BAG not only offers a compartment for our popular mini Bluetooth soundbar, the BAMSTER, it offers plenty of room for life's other little necessities. A screen print adorns the front with a stylish BAMSTER motif. The back features subtle impressions of both the Esther Perbandt and Teufel logos. Each limited edition bag is also numbered inside, as behooves a one-of-a-kind work of art.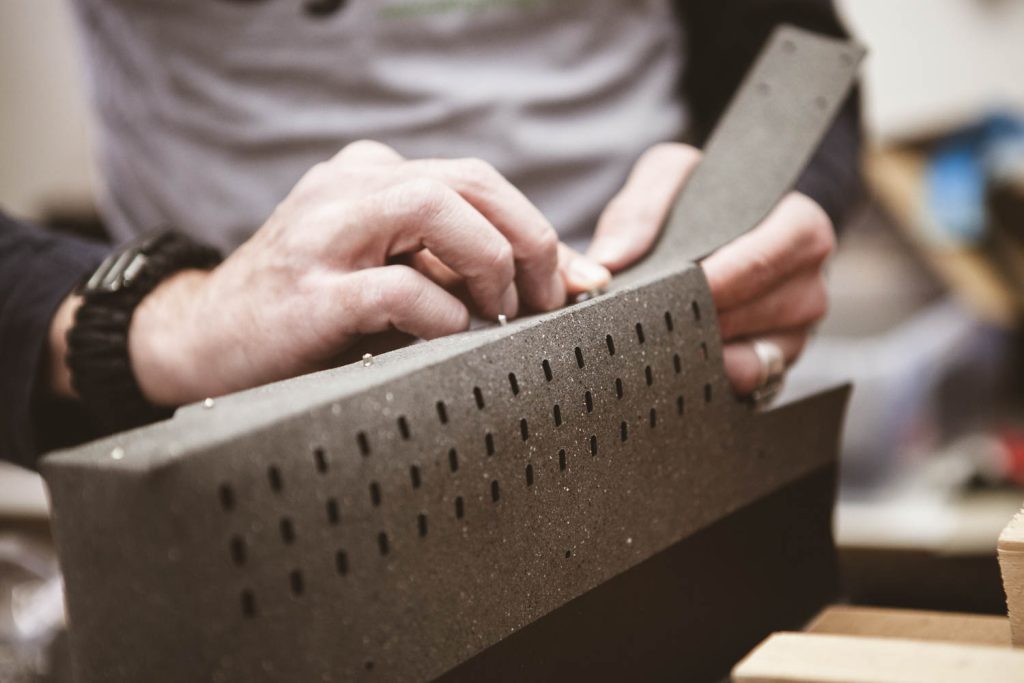 Made by hand
The BAMSTER BAG is fashioned by hand from environmentally friendly recycled leather. Working with this material presents a number of challenges for the designer as sewing the leather pieces together would destroy their unique texture. Through systematic trial and error, it was discovered that BAMSTER BAG's three main pieces of leather are best worked together with sturdy rivets. This method also gives the bag a robust look that goes well with the sturdy little soundbar it was designed to contain.
For the production of the 100 limited edition bags, it was even necessary to develop special tools in order to properly set the rivets.
Due to the painstaking and labor-intensive process, each bag requires a total of 1.5 hours of work to complete.
Attractive and practical
Pretty things aren't always the most practical, but the BAMSTER BAG is an exception in a way that really speaks to core Teufel values, especially that form should follow function. When designing the BAMSTER BAG, many things had to be taken into consideration: The bag needed to be capable of safely stowing a BT BAMSTER for transport but also it also needed to allow for the device to be heard from within the bag. To this end, the sturdy compartment for the BT BAMSTER has many small holes to make the material sound permeable. The use of leather is a real advantage in outdoor situations where a bit of dirt or rain won't harm it.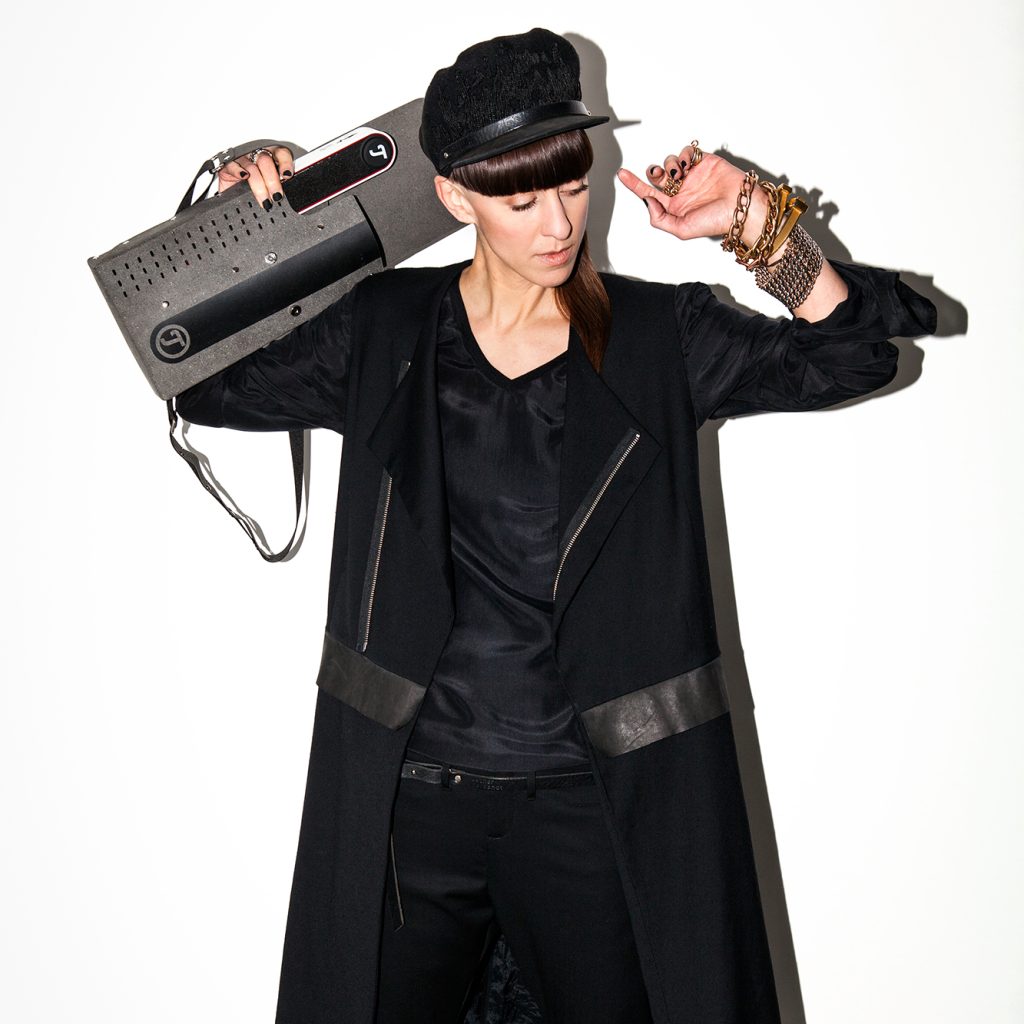 Esther Perbandt: A Berlin fashion designer known for her distinctive, uncompromising designs
The lable "esther perbandt" stands for an idea of clothing that is distinctive, headstrong and 100% authentic. Easther Perbandt honed her characteristic style over the past 11 years as part of the Berlin fashion scene. Her striking collections and carefully staged shows have made her a prominent name in the German fashion scene and beyond. We're proud to report that the BAMSTER BAG was presented as part of the Esther Perbandt collection at the Berlin Fashion Week, July 2015.
The BAMSTER BAG designed by Esther Perbandt at a glance:
•    An exclusive accessory for the BT BAMSTER designed by Esterh Perbandt
•    Only 100 limited edition bags produced, not available in the Teufel online shop
•    Made by hand in Berlin from recycled, riveted leather
•    A distinctive BT BAMSTER motif adorns the front
•    Discrete Teufel and Esther Perbandt logos are included on the back
•    Suitable for the BT BAMSTER, Teufel's most popular portable Bluetooth speaker
•    Exclusively available at the Teufel Raumfeld Flagshipstore in Berlin for € 79.99 as long as supplies last
More information regarding the BAMSTER BAG:
Designer: Esther Perbandt (www.estherperbandt.com)
Manufacturer: Bagjack from Berlin (www.bagjackshop.com)
Suitable for the BT BAMSTER (View product)