The puck: Ergonomically designed audio control
The little hockey puck that comes with the Concept E 450 surround speakers might seem a bit of an oddity when first unboxed. The little gadget, however, is excellent when it comes to keeping gaming and PC sound in play. A few simple clicks and turns are all that's required to regulate the system's playback. This makes is easy to control input selections and volume without having to navigate eyes over a menu on a screen.  The wireless remote feels good in the palm of the hand and has a weighted base for secure placement on a desktop.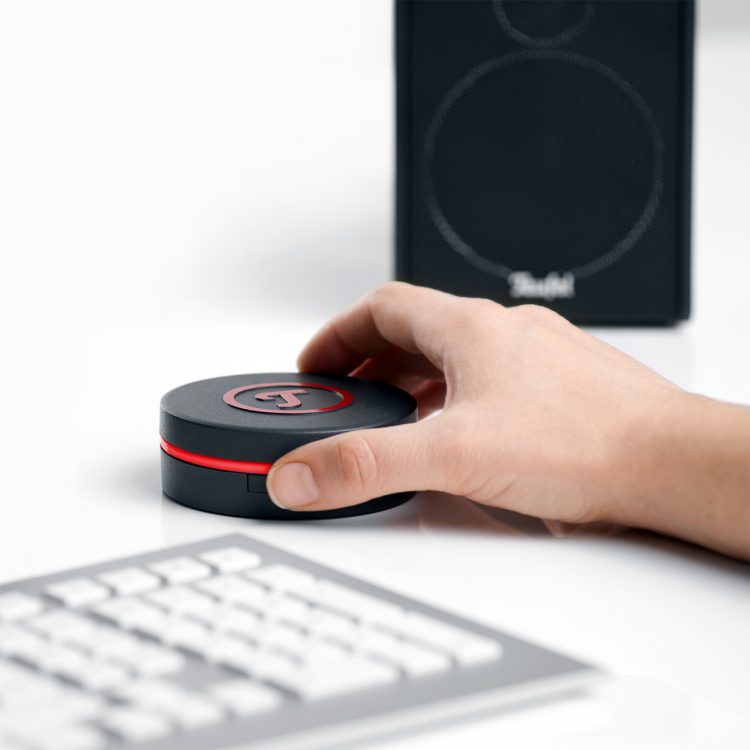 Versatile touch screen: The puck's home base
So that your precious puck doesn't get lost in desk clutter when not in use, Teufel added an ingeniously practical feature: the front side of the Concept E subwoofer is magnetic. The puck can be conveniently stowed here and still used as a control.
The magnetic surface is the centre of the touch screen on which even more system settings can be accessed. An LED display shows the various playback options at a glance. It also indicates which of up to six devices that can be connected to the system is active at the present time.
Check out the Concept E 450 Digital product detail page for more information.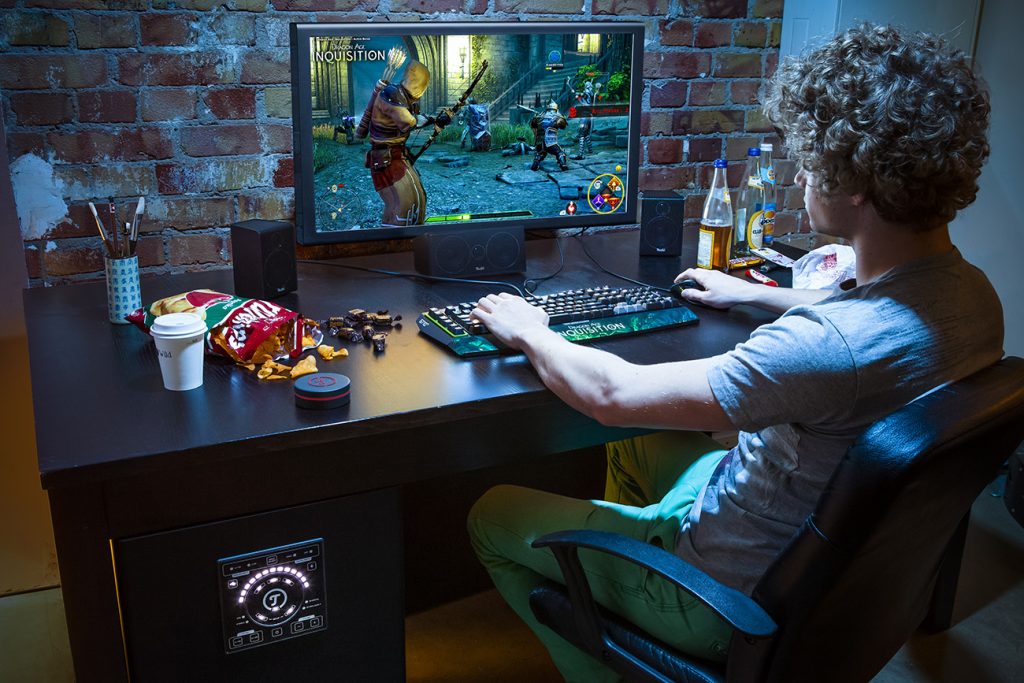 All pictures: Property of Teufel Audio