Teufel Audio's high end stereo speaker, the Definion 5, is now available in black. These sleek stereo towers with their elegantly tapered sides and attractive drivers were first launched in 2013, and represent the very best of Teufel's stereo range.  Almost three years of intense audio research went into their creation, resulting in original features found only here.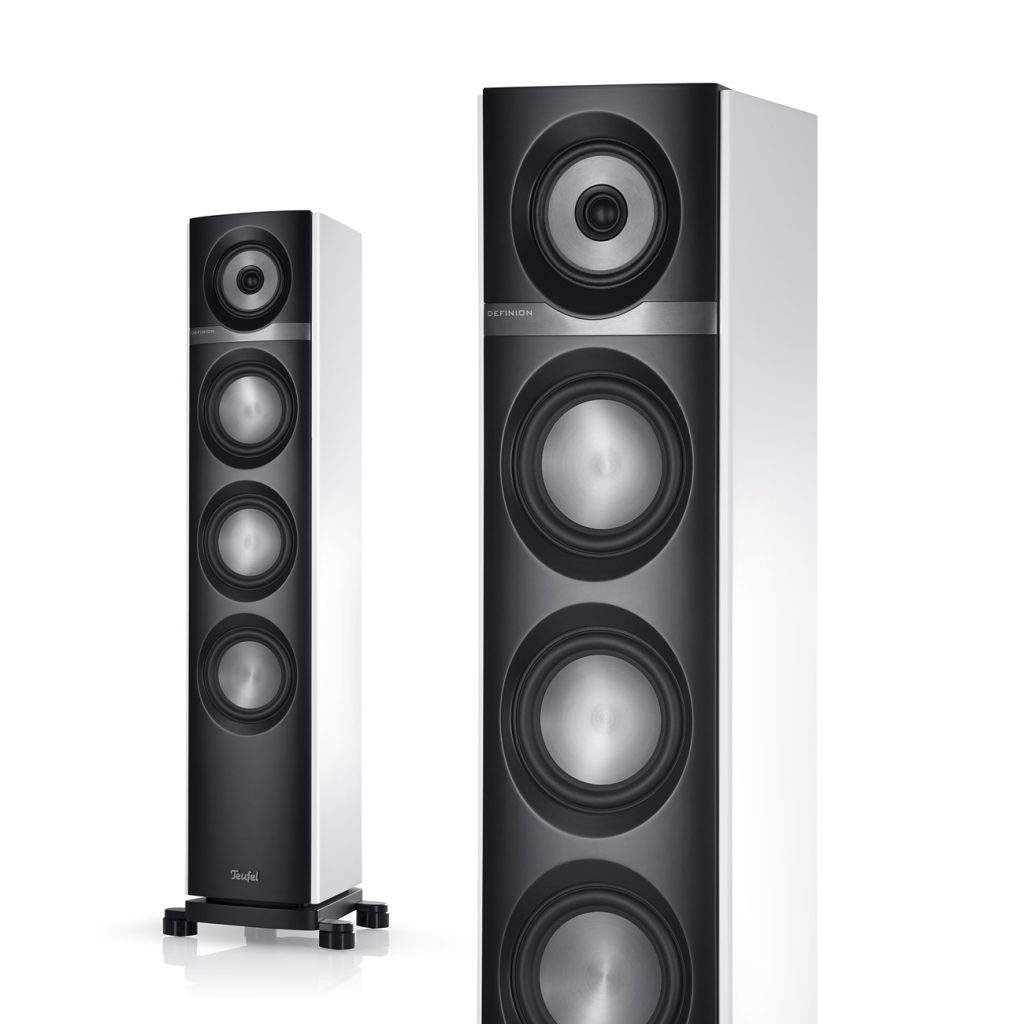 Synchronized Coaxial Acoustics for superior imaging and fine-definition sound
One such element is SCA (Synchronized Coaxial Acoustics), a technology so unique, we had it patented. SCA involves the use of a special flat membrane for the midrange with a centrally placed tweeter. This arrangement approximates a point sound source, that is to say, sound radiating from a single source. In reality, a loudspeaker produces sound from a range of specialized drivers: Tweeters for the treble, midrange drivers for the mids and large woofer for the bass. Each driver is best able to reproduce the frequency range assigned to it by the crossover, but the drawback is that the soundstage can become muddy or indistinct as the sound reaches the ear at different times. By emanating sound from a single source, the use of SCA technology creates a soundstage of incredible detail and realistic imaging.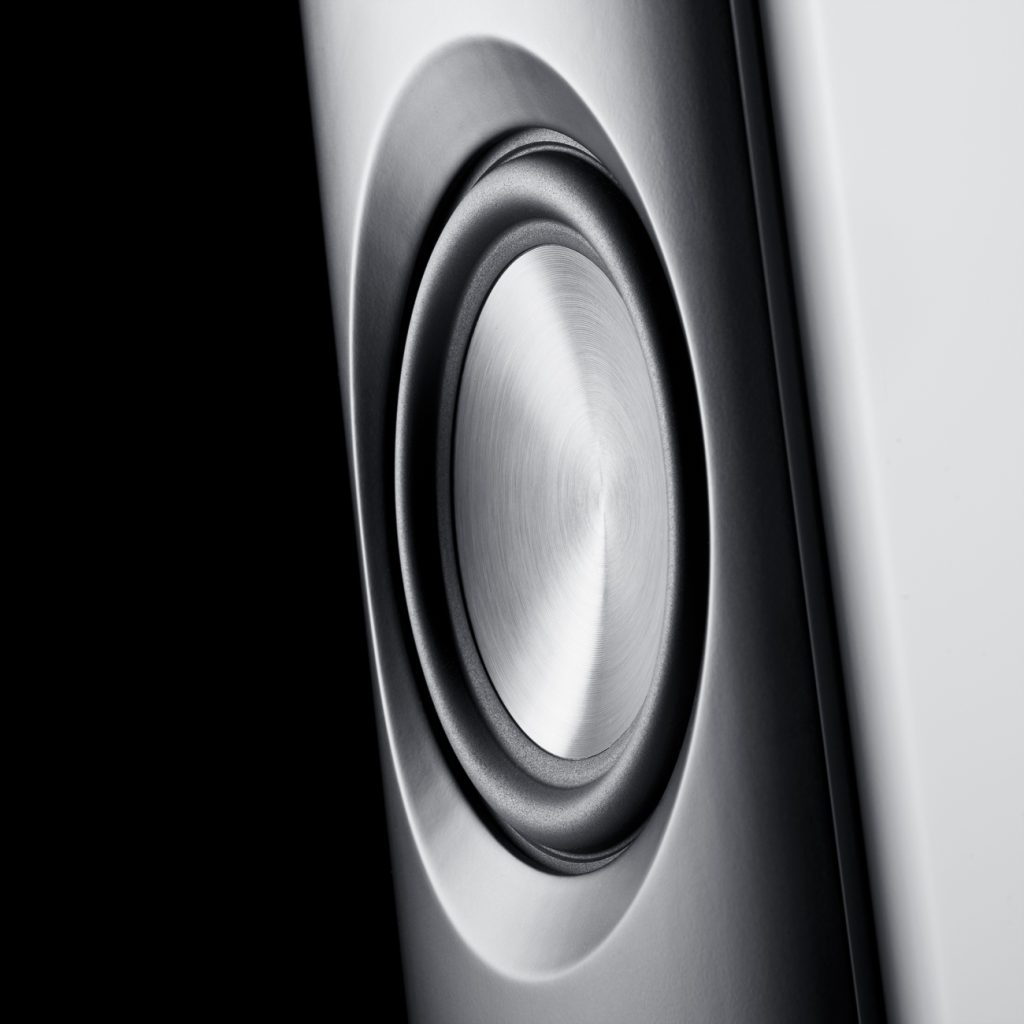 Additional details that elevate the Definion 5 to the ranks of truly high end stereo:
A triple bass principle conjures incredibly deep bass with excellent impulse fidelity from the slender cabinets
Elaborately reinforced wooden cabinets in a trapezoidal form minimize reflections and resonances
Sealed cabinet design for enhanced precision, better transient response and less distortion at high levels
Advanced waveguide prevents the treble from beaming resulting in a harmonious soundstage over a wider listening area
The Definion 5 is available in either white or black from the Teufel Audio webshop for £ 2,299.99.