Each year the German-Dutch Chamber of Commerce (DNHK) selects a company or project for special recognition in the area of cross-border business practices. This year, Teufel Audio competed against 33 other companies selected by special committee for the cross-border business award.
Since 1997, Teufel has served as an example of highly successful and innovative online marketing, a model that was adapted to the Dutch market in 2011. Teufel has since grown into a well-recognized and popular brand in the Netherlands.
German precision meets Dutch creativity
"With its combination of German precision and Dutch creativity, Teufel sets a new standard for cross-border enterprise," commented North Rhine-Westfalian Minister of Economic Affairs, Garrelt Duin, of the hi-fi brand as he handed the price to Rob Peters, general manager for online marketing and international at Teufel Audio.
"We're proud to have won the German Dutch cross-border business award," declared a happy Edgar von Velzen, CEO of Teufel Audio. "It's an endorsement of our path towards internationalization. We'd like to bring Teufel's exceptional sound to the whole world. The first step has been very encouraging." In 2015, the company plans to expand to Belgium, Scandinavia and Great Britain with its multiroom streaming brand, Raumfeld. The US market is also slated for later in the year.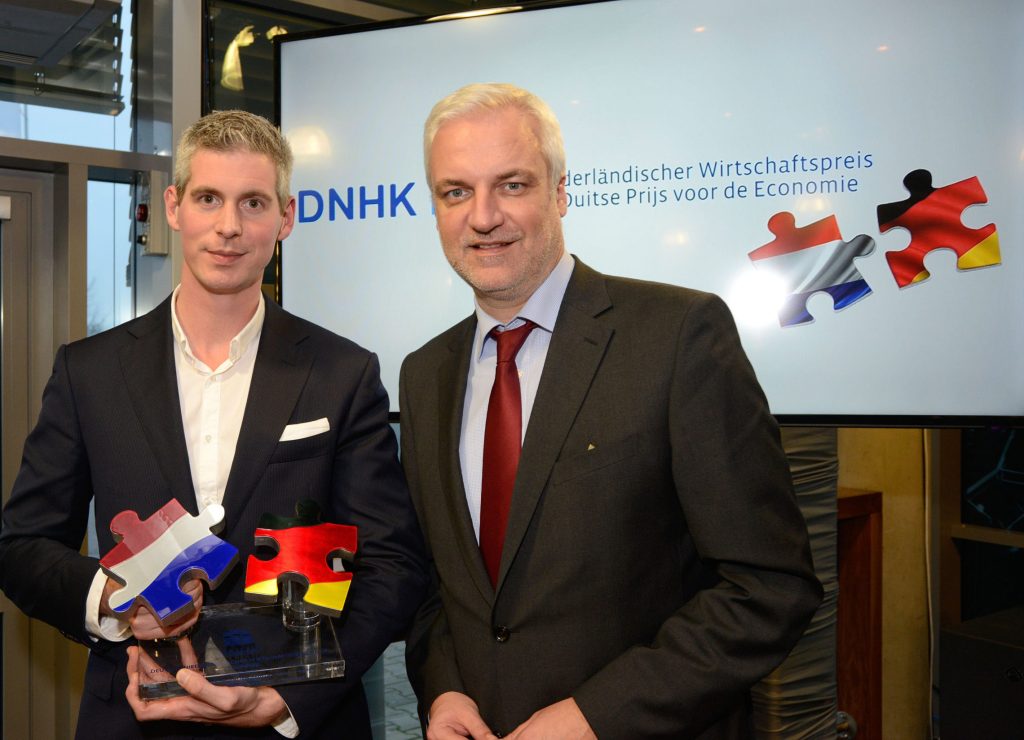 Teufel Online Marketing Manager Rob Peters
Traditional hi-fi combined with cutting-edge marketing strategies
"We liked that Teufel Audio was able to succeed by combining traditional hi-fi with contemporary marketing methods," explained Bastian Fassin, a member of the board at the German Dutch Chamber of Commerce and managing director of Katjes Fassin GmbH & Co. KG. Over 2,000 people cast their vote over the past few weeks on the chamber of commerce's website. Over half of all of these votes were for Teufel Audio.
With just a small team, the German cult brand established itself in a new market
With a Dutch language website, Teufel Audio has shown that the Berlin sound can be successful in the neighboring Netherlands. A dedicated Dutch team working at the company headquarters in Berlin is responsible for the Dutch market and quickly achieved a turnover of over a million euros. Teufel's launch in the Netherlands was held up as a model for the successful implementation of a cross-border enterprise at the DNHK ceremony.
Along with Teufel Audio, the German-Dutch Chamber of Commerce nominated four other companies: the Nanogat AG from Göttelborn in Saarbrücken, the Dutch/German construction project SAAOne, the Dutch food service takeaway.com as well as the Dutch Canadian company Evans Airport Solutions.
The German Dutch cross-border business award has been conferred since 2008 in order to recognize companies and projects for their special commitment to cross-border enterprise or special success in the field. This year's award ceremony was held in the bilateral business forum in Borussia-Park in North Rhine Westphalian city of Mönchgladbach on November 19th, 2014.