Teufel Audio is a proud sponsor of The Longest Drive, an organization run by adventurous drivers who tackle record-breaking feats of distance driving. Their ethos of testing the endurance of man and machine appealed to us. It seemed a natural – if extreme – use case for our more robust portable speakers, several of which will be included in this latest challenge.
North to South 2.0: North Cape to Cape Town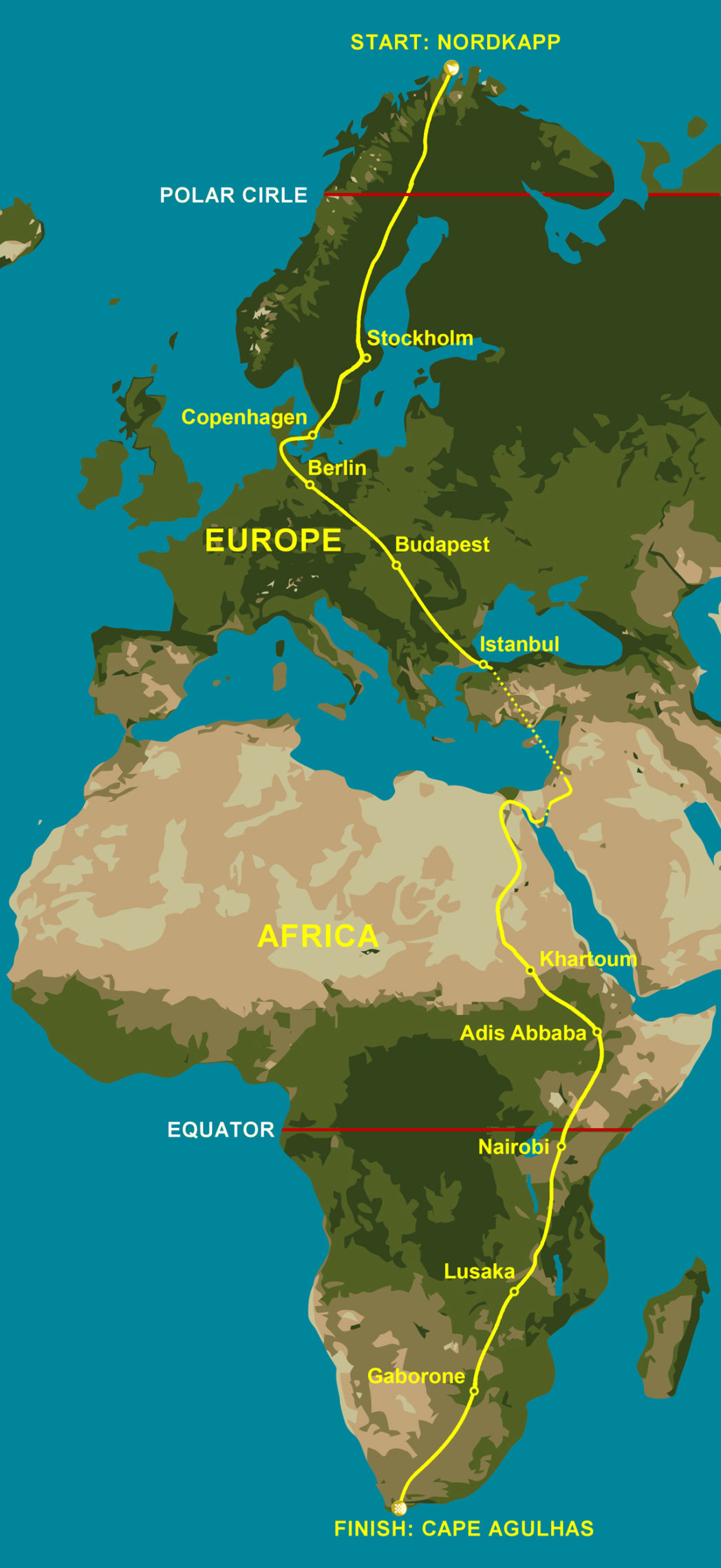 Known as North to South 2.0, The Longest Drive's latest attempt at a record-breaking journey will cover over 17,000 km starting from the North Cape in Norway – Europe's northern most point – and ending at Cape Town, South Africa. The three men who have committed to this adventure of on and sometimes off road driving (and everything in between) through a total of 21 nations are: Vitoldas Milius an automotive journalist and record distance driver from Lithuania; Jan Kalmar, a Porsche instructor and lead organizer in The Longest Drive challenges from Denmark; and Shaun Neil, a former race car driver and show jumper from South Africa. Although from different parts of the world, the three are united by superbly honed driving skills and the desire to take these skills to the limit of the possible.
The sheer distance of the journey would be remarkable in and of itself, but Milius, Kalmar and Neil plan to cover 17,000 often treacherous and unpredictable kilometers in record time. They'll have to reach Cape Town in under 9 days, 4 hours and 8 minutes to beat the record set by Rainer Zeitlow, Marius Biela and Sam Roach in 2015. Getting them there will be a Porsche Cayenne, a car that is not only fast, as one would expect of a Porsche, but is also extremely tough.
Not your everyday luxury crossover sports utility vehicle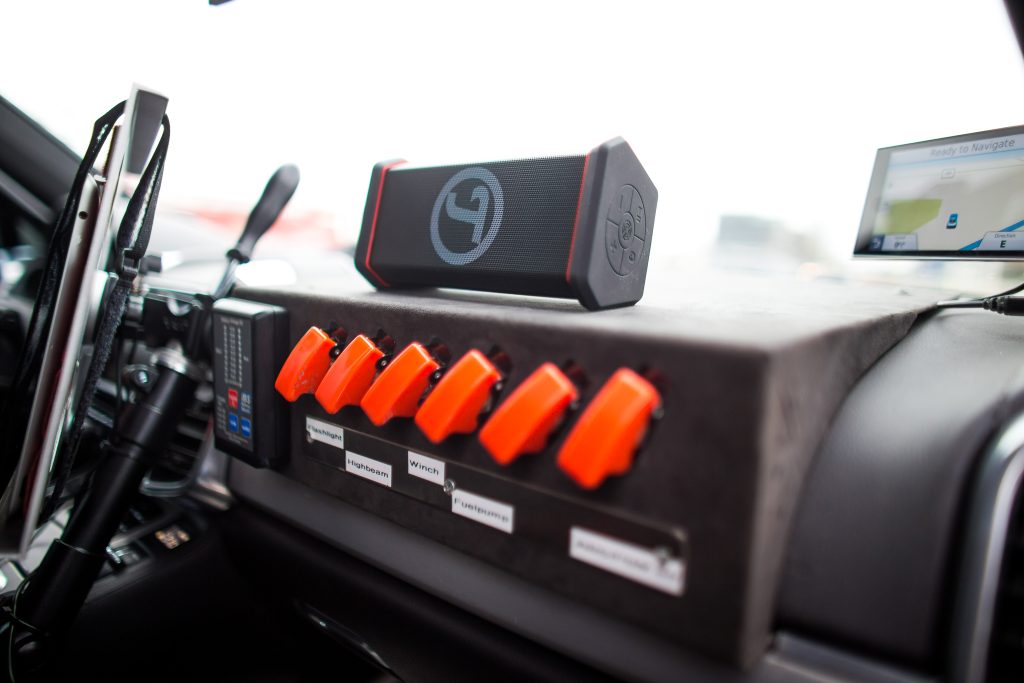 But the luxury sports utility vehicle available at the local Porsche dealership is not what The Longest Drive Team will be driving. Their Porsche Cayenne has been converted into a car capable of traversing the most difficult terrain with a 3 person crew and almost no stops. The retrofitting includes a roll cage and safety harnesses, which should give an idea of the sort of roads they'll be facing. Water tanks, state-of-the-art navigation equipment and a refrigerator have also been installed. In order to make room, the two rear seats were removed and replaced with a single seat that can be reclined to a near-horizontal position. This allows one team member to sleep while the other two drive and navigate. There will be no stopping at cute bed and breakfasts along the way for Milius, Kalmar and Neil.
The TURN, MUTE and ROCKSTER XS lend their sonic support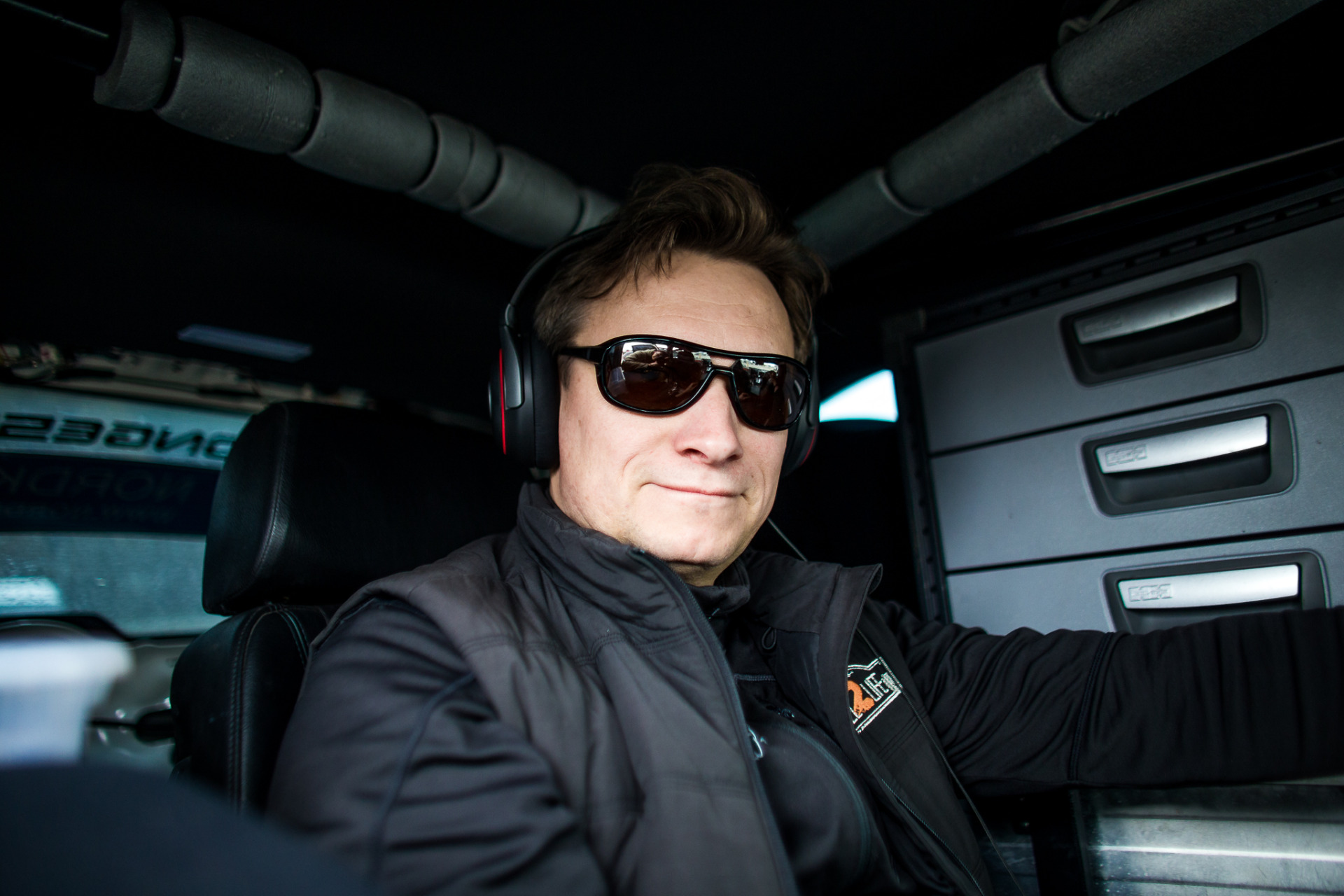 Teufel Audio's contribution was necessarily small as space is limited. We've equipped the team with a pair of our TURN and MUTE headphones as well as our ROCKSTER XS, a portable Bluetooth speaker with a bump and splash proof enclosure that's nearly as tough as the team's car. The MUTE will come in handy for whoever's turn it is to rest. Its active noise canceling function should effectively block the roar of the engine and talk between the other two teammates. The TURN is the sonic embodiment of the mission: Tough and high performance.
We're obviously proud to have these intrepid drivers use our products on what is a very dangerous but also thrilling attempt to break a world record. We're also happy to support a project that brings people together in such a positive way. The international team will work together to take their vehicle through a number of European cities including Stockholm, Berlin and Budapest through Istanbul and onward to the vast expanse of Africa where they will pass through Khartoum, Nairobi and Lusaka.
Crossing borders, giving back
In order to give back to the communities through which they (if ever so briefly) pass, The Longest Drive supports Farm Africa and urges those who are impressed with their daring projects to donate. Farm Africa helps farmers in East Africa farm more sustainably in order to end hunger in the region. You'll find The Longest Drive's fundraising page here.