The AIRY is the first wireless headphone from Teufel. Like most wireless headphones available today, the AIRY receives its audio signal via Bluetooth. Advances over the past few years have greatly increased this technology's energy efficiency – important for a portable device – as well as its sound quality, leading to an explosion of Bluetooth headphones on the market.
While Bluetooth was the obvious choice for a pair of wireless headphones, many of the other decisions Teufel product managers made regarding the AIRY are anything but typical. With the AIRY, Teufel's commitment to serious sound, high-quality materials and sleek, no-frills design was maintained alongside the many additional challenges that accompany wireless headphone design. We've already introduced the AIRY Bluetooth headphones on the Teufel Audio blog. Here we'll go into more depth and for a unique insight into the decisions made by product management when developing this product.
Bluetooth with aptX headphones deliver CD-quality playback
As with Teufel's other Bluetooth products, the BT BAMSTER and the BOOMSTER, the AIRY was equipped with the audio coding algorithm aptX.  AptX makes CD-quality sound possible as long as the Bluetooth-enabled source and sync device both support the standard. AptX was therefore the obvious choice for a brand known for offering authentic hi-fi at affordable prices.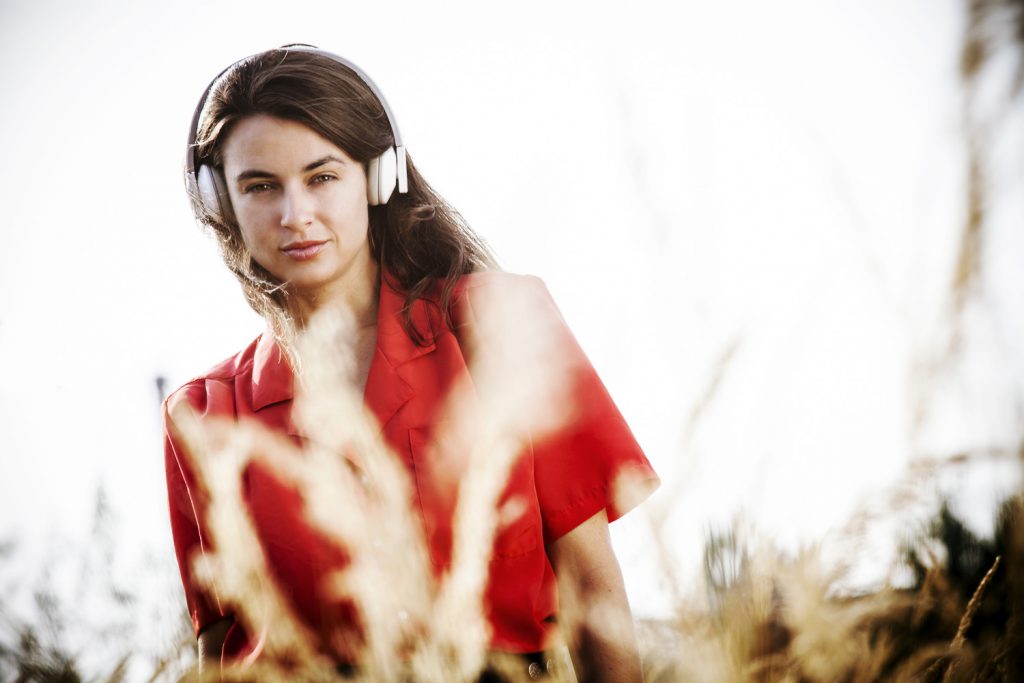 Truly universal headphones with Bluetooth: A wireless and wired option
It was also important that the AIRY be a truly universal headphone. This meant compatibility with all standard smartphones and the inclusion of a handsfree function for telephony and gaming. In addition, it was decided to give the AIRY an integrated battery capable of a 20 hour runtime at normal volume levels. This however, didn't satisfy our product managers. While not exclusively conceived as Bluetooth sport headphones, the AIRY's design was meant to serve a range of purposes including listening to music during a vigorous workout. And who can keep track of when they last charged their headphones? What if the battery quit in the middle of a long run? Did we really want to leave our customers high and dry without any musical inspiration? Of course not. There are also many situations such as in-flight entertainment where Bluetooth is not an option.
That's why it was clear that the AIRY needed to be more than just a pair of Bluetooth headphones, one of the many wireless wonders that give up the ghost when their batteries run out. Instead, the AIRY was conceived as a great pair of headphones that also runs on Bluetooth.
Good Bluetooth headphones start out life as good headphones
But this isn't as easy as it sounds. When headphones run on Bluetooth, they use digital signal processors (DSPs) to ensure an even frequency response and good impulse fidelity. DSPs work well on an active system with integrated amplification. They also bypasses the need to equip the headphones with passive drivers that can hold their own against a pure audio signal. The result, however, is that many Bluetooth headphones either don't work at all in a passive wired mode or produce poor audio quality when plugged in. "This is not what we wanted with the AIRY. The headphone needed to sound as good when powered by Bluetooth as with a wired connection," explained Product Manager Robert Schwarz. "This meant that we couldn't cut corners when it came to the passive drivers. In principle, we reverse engineered the AIRY. We designed a very good pair of on-ear hi-fi headphones and then made them Bluetooth enabled."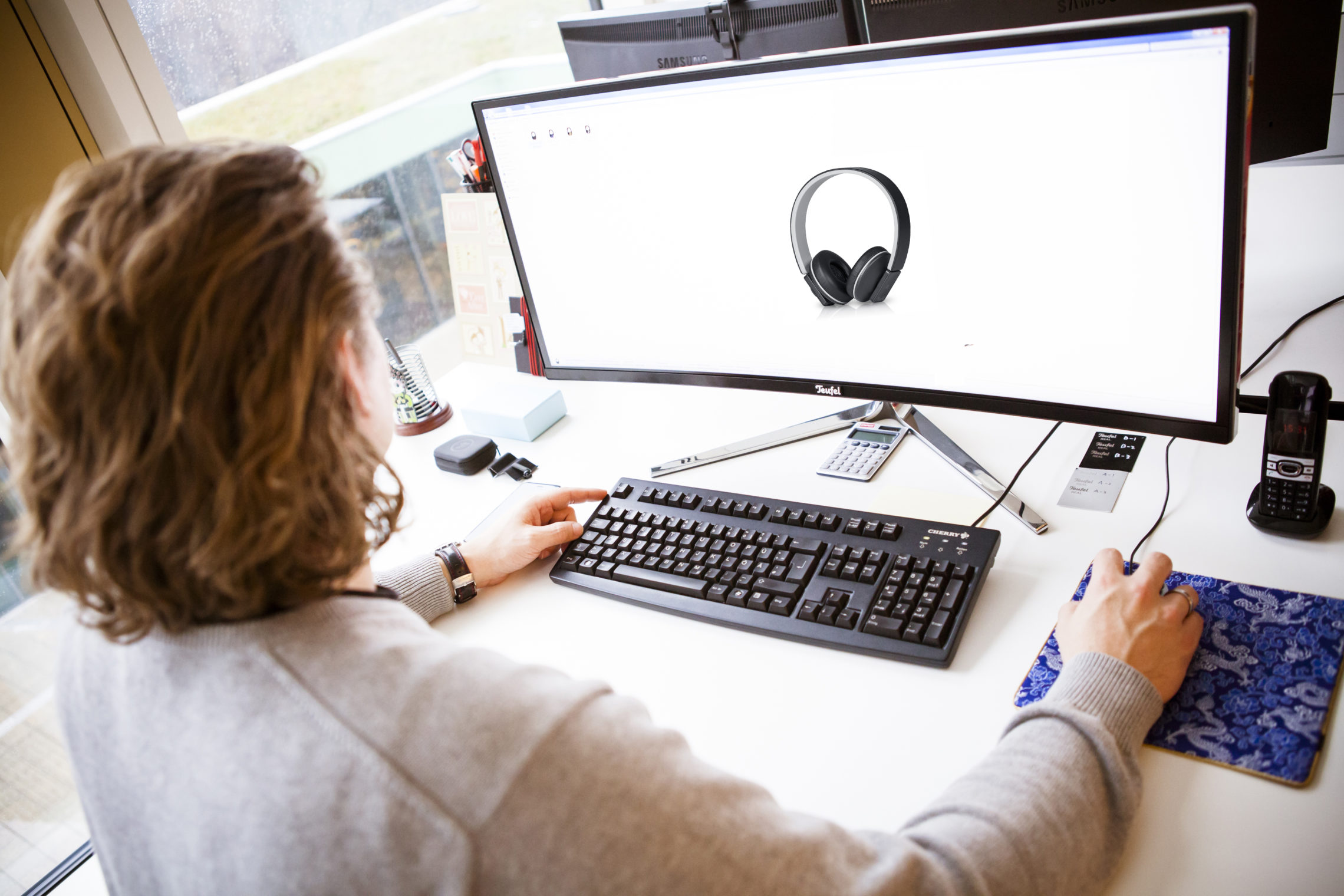 Headphone design at Teufel: Form follows function
Regarding the style, Schwarz notes, "At Teufel, we follow the principle that a product should not simply adopt a preconceived design just because it's trendy or looks nice. Instead, the form should express all of the device's essential qualities: Functionality, practicality and, of course, style."  The AIRY's sleek design perfectly underscores its wireless functionality. The on-ear headphones were intended for those who want to be unencumbered by cables on the go and therefore needed to be well adapted for use as workout headphones. This meant the AIRY had to be both lightweight and robust. A large and bulky headphone could hinder a person while exercising or create unwanted wind noise. Our designers therefore chose a synthetic material for the headband over the spring steel used in many models. The AIRY's strong, flexible synthetic headband helps keep the weight of the headphones down and enables a style that conforms to the shape of the head.
The next step was to ensure that the synthetic could handle extremes of heat and cold – an important consideration for outdoor use. It also needed to put up with a good bit of movement. "The headband has to withstand being adjusted when put on and taken off without breaking, even after the thirtieth thousandth time," explained Schwarz regarding the challenges inherent in designing a wearable device. "And remember: Headphones aren't like other audio devices. They're worn close to the body. That means all materials used have to be non-toxic and well tolerated by the skin."
The AIRY paves the way for more wireless headphones at Teufel
As the AIRY demonstrates, it's often the smallest products that pose the biggest design challenges, but the AIRY has passed every test with flying colors. Technical journals regularly praise the headphones' balanced, neutral sound, resonant bass, good noise isolation and high degree of wearing comfort. Regarding the future of Bluetooth and other varieties of headphones at Teufel, we can say this: Big things will continue to come in small packages.
You'll find a selection of Teufel's current Bluetooth headphone models here.
Click here to learn more about the AIRY, including the headphone's technical specifications.
All pictures: Property of Teufel Audio