For music fans who enjoy a heavier sound, we have good news: Together with the magazine ROCK HARD, Teufel is proud to present the top 3 heavy metal albums of the month, otherwise known as the Richter Scale. (In German, this is the rather more heavy-metal sounding Richterskala.)
The Richter Scale is created by a dedicated team of eleven ROCK HARD experts. Each expert assigns a scale of 1 (meh) to 10 (awesome) to the albums being reviewed. Added together, the points awarded by the ROCK HARD expert panel determines the album's Richter Scale.
Thanks to our collaboration with ROCK HARD, Teufel is able to present this curated exclusive content to our metal and hard rock fans.
The Richter Scale top 3 for the month of March, 2017
Note: Two albums were tied for first place this month as they received the same points tally.
1st place: "Emperor of Sand" by Mastodon
Release date-: March 31, 2017 by Reprise/Warner (51:11 minutes)

Reviewed by Thorsten Dörting (ROCK HARD)

His Richter Scale rating: 8.5



Good news for fans of snare porn: Long before the listener can safely settle into a song, the unworldly drummer Brann Dailor successfully rips apart any reliable rhythmic patterns on this, the band's seventh album, with his elaborate ADHD style. It's a sound signature for which the "progger" label applied to Mastodon's 2017 style isn't completely off the mark (but still not an exact fit). Bad news for everyone who still consider 2004's "Leviathan" to be the measure of all things Mastodon: The quartet from Atlanta continues unabated down the path set by its last two albums. Chorus-drenched compact rock songs of medium length with often quirkily picturesque melodic archs dominate. The bleakly blustering Baroque prog opus "Crack the Sky" (2011) or the ruthlessly maniacal heavyweight "Leviathan" are repeatedly and expertly cited but never copied. A more sensitive energy replaces the brutal tone, a compositional intelligence pushes aside any boastful posturing. This is a mature band that attains new heights. The sing-a-long "Show Yourself", the fist-raising "Ancient Kingdom", the explosive "Andromeda" and the trippy "Jaguar God" reward every listen with new discoveries. Seriously playful as only mature men can be. Great stuff!

Mastodon discography

Remission (2002)
Leviathan (2004)
Blood Mountain (2006)
Crack The Skye (2009)
The Hunter (2011)
Once More ´Round The Sun (2014)
Emperor Of Sand (2017)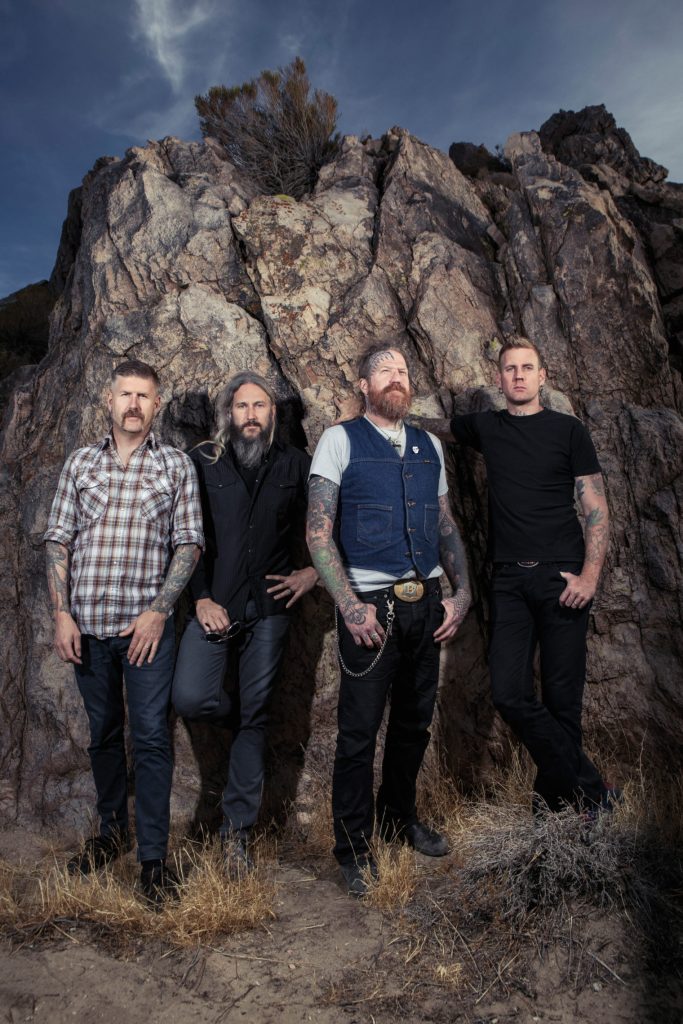 1st place: "The Doomsday Kingdom" by The Doomsday Kingdom
Release date: April 07, 2017 by Nuclear Blast/Warner (52:17 minutes)

Reviewed by Boris Kaiser (ROCK HARD)

His Richter Scale rating: 8



I can't honestly claim to understand Leif Edling's current creative process. How does he decide which songs to designate to Candlemass (whose 2016 "Death Thy Lover" EP has still not been followed by another album) and which to the stylistically not sooo far removed Avatarium — and now The Doomsday Kingdom, a band for which Avatarium, guitarist Marcus Jidell also plays an important role? And what about the never disbanded Krux? We can't know, but one thing's for sure: "The Doomsday Kingdom", the band's first EP after "Never Machine" is carefully composed, contains often dark and yet strong and powerfully produced heavy metal. The album's clear 90s Scandinavian influences make it resemble Abstrakt Algebra a little (another Edling project), but reminds one more of combos like Memento Mori, Memory Garden or the less sacral Veni Domine. The less well known "The Never Machine" can also be included in this listing. The first song, "Silent Kingdom", is a surprisingly energetic introduction but reveals itself to be the tip of the iceberg after one has thoroughly acquainted oneself with the song "The Silence" hidden towards the back with its – nomen est omen – partially ballad-like approach conveyed by Wolf frontman Niklas Stålvind in a manner hardly less charming than Jenni-Ann Smith could achieve with Avatarium — even if the latter remain the more eye-catching of the two.

Doomsday Kingdom discography

Never Machine (EP, 2016)
The Doomsday Kingdom (2017)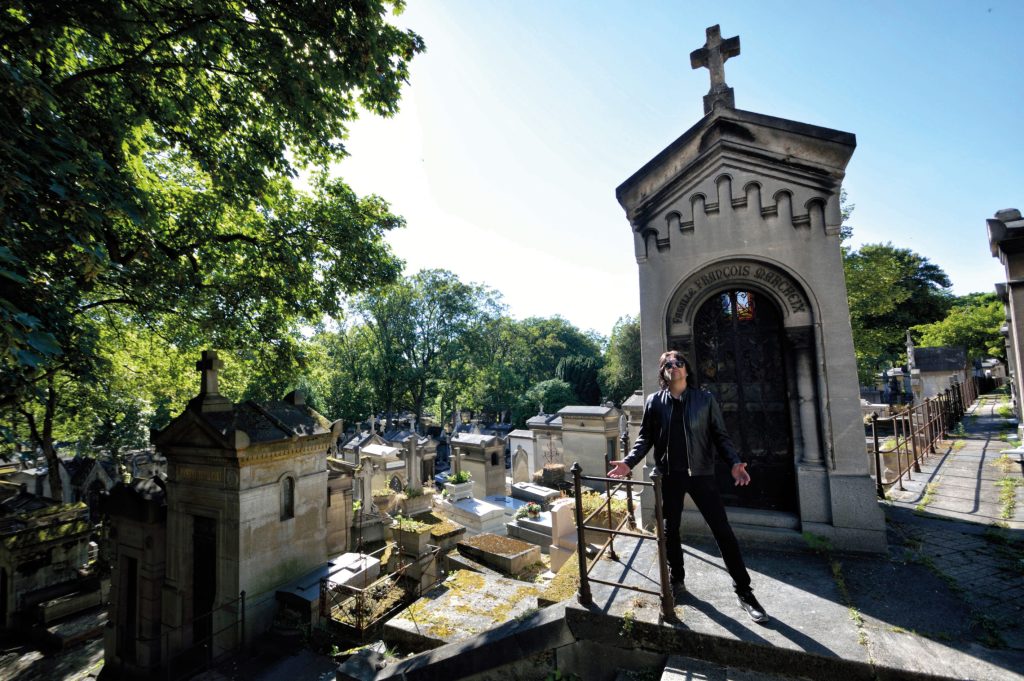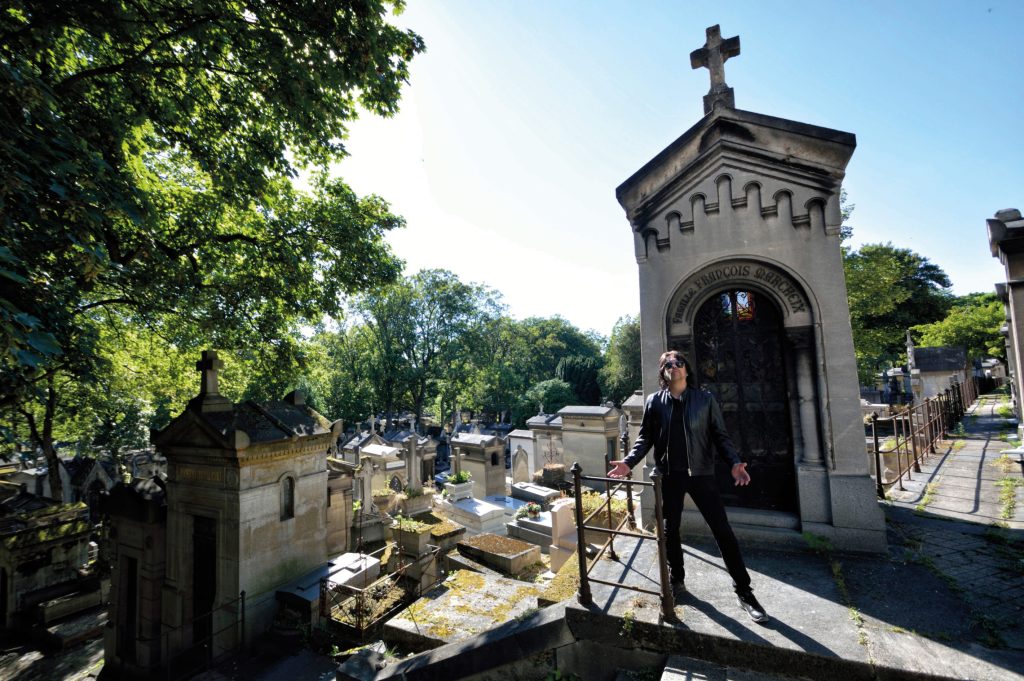 Doomsday Kingdom line-up
Niklas Stålvind (v.)
Marcus Jidell (g.)
Leif Edling (b.)
Andreas Johansson (dr.)
3rd Place: "Revolution on Repeat" by Troubled Horse
Release date: March 31, 2017 by Rise Above/Soulfood (31:03 minutes)

Reviewed by Boris Kaiser (ROCK HARD)

His Richter Scale rating: 8



Yet another Swedish band. You can pick up "Revolution on Repeat" along with Horisont's current stroke of genius, even if this no longer represents the pinnacle of just the Swedish retro scene. Yet the creativity and energy currently emanating from up there takes one's breath away, especially after the hard rock scene of the 90s died out as quickly as White Jazz Records brought it to life. Troubled Horse with John Hoyles (who, parallel to this, just brought out a super solo album) come across like Witchcraft or Spiders from stable of the Crusher label, and position themselves right between the two groups with their second album. Heart-felt, sometimes bluesy bluster from the garage is compressed into truly compact songs that don't skimp on loving details. This makes the offering somewhat proggier and ensures that one will want to revisit it in the future.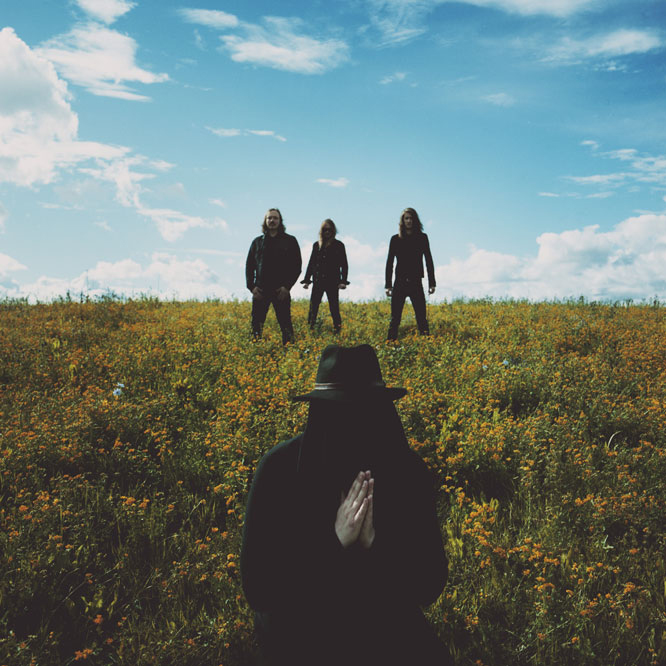 Get more (head) bang for the buck with Teufel's Kombo 500
Are you a hard rock or heavy metal fan? Then you might want to consider a speaker system worthy of your music's powerful riffs, soaring vocals and relentless drumming. The Kombo 500 is just such a system. Two powerful stereo towers plus a CD/MP3/Bluetooth receiver transmit the full intensity of your favourite bands into your living room. The Theater 500's premium audio components reproduce music with incredible realism for a live concert feeling at home – pure adrenaline!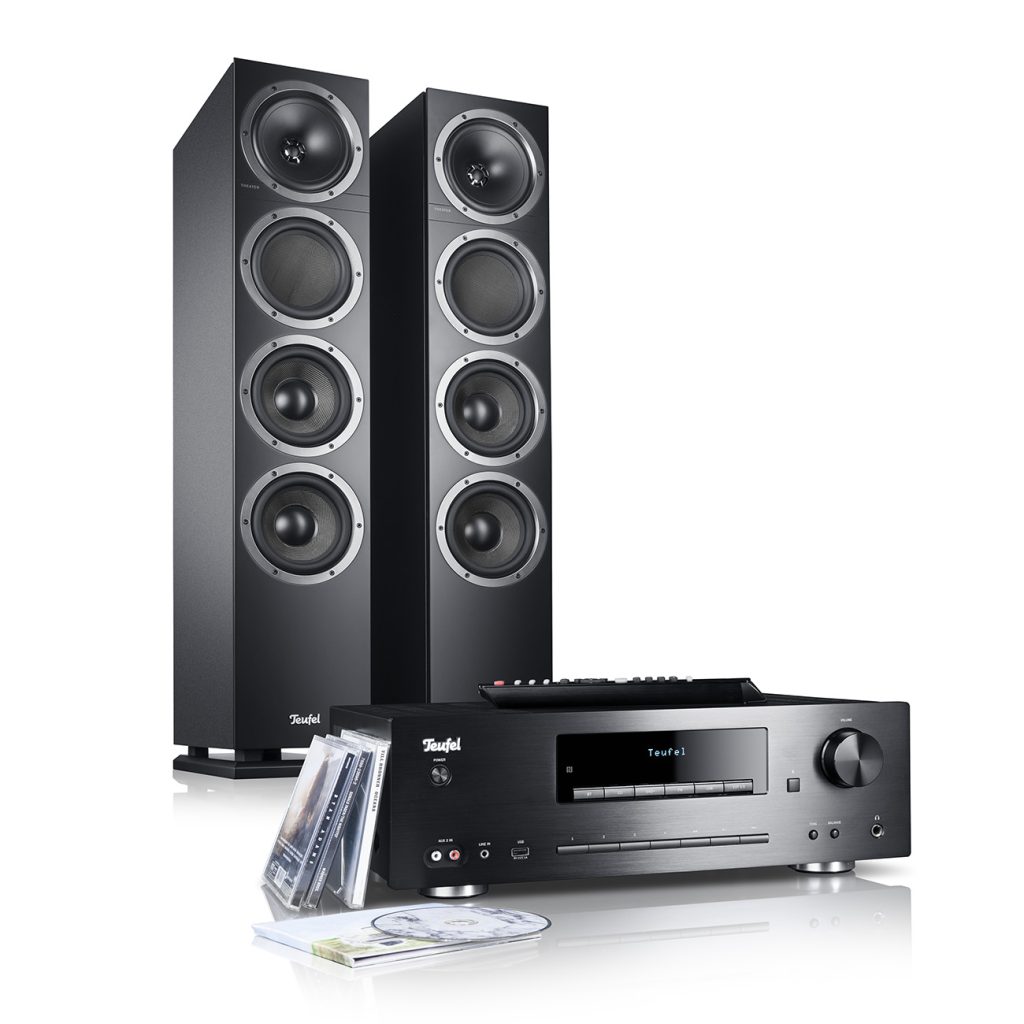 Product picture: Kombo 500: Property of Teufel Audio
All other pictures : Published courtesy of ROCK HARD