Currently, the doors of fitness studios worldwide remain closed. This puts many people in the situation of not being able to do sports in their familiar surroundings. So that your everyday life is not only determined by your home office, we give you seven useful tips for home workouts and show how sports enthusiasts can still get their money's worth.
Correct warming up
Jogging or cycling is difficult at home. The alternative skipping rope jumping can only be recommended to a limited extent in apartments. If you live within thin walls and want to be especially considerate of your neighbours, you may want to consider other exercises: Alternately pulling up the knees and lowering and lifting the arms in opposite directions will noticeably raise the pulse rate after only a few seconds. The warm-up unit can be intensified by light weights in the hands. Running quickly on the spot or jumping lightly also boosts your circulation. Row with your arms. After five to ten minutes you will be ready to start with the right training.
Use existing sports equipment
Your ergometer or cross-trainer has been living a sad existence in the laundry room for several years now? The pull-up bar in the door frame is only used occasionally to hang up clothes hangers? The gymnastics ball is gathering dust in the cellar? Stop it! Gather all fitness-suitable objects with which you can make your training varied. Especially many exercises can be done with elastic gymnastic bands or a set of dumbbells.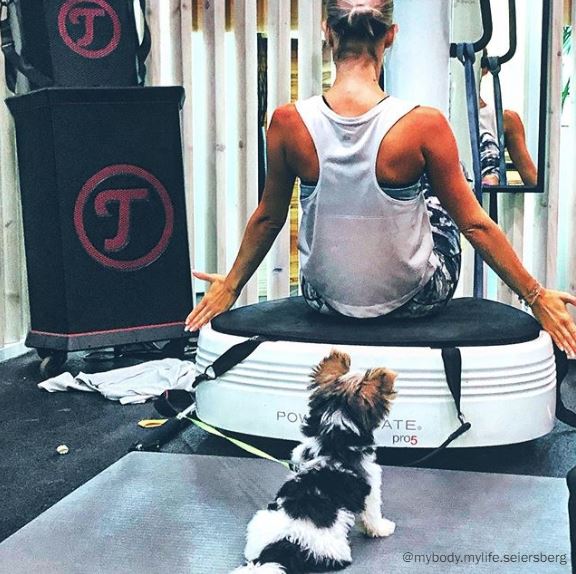 Use fresh air as good as possible
You have your own garden, terrace or balcony? Perfect. Use the sport as an opportunity to get some fresh air. Especially now, when the sun comes out more often, exercise outdoors creates a new feeling of well-being. If your home does not have such a thing, open the windows at regular intervals to ensure that your rooms are well ventilated and have sufficient oxygen. Avoid exercising in the stuffy air.
Become inventive
Okay, it should be clear to everyone that you can also use a carpet instead of a yoga mat. Also, basics like push-ups, squads or crunches are known by everyone. Some might call them rather push-ups, squats and crunches, but the principle remains the same.
But what about other exercises you know from the gym? For example, you like pull-ups, a great exercise that requires many muscles at once, but you're missing a pull-up bar? Look for alternatives. This could be a climbing frame, a crossbar of an attic apartment, a massive clothes pole or even a sturdy door frame.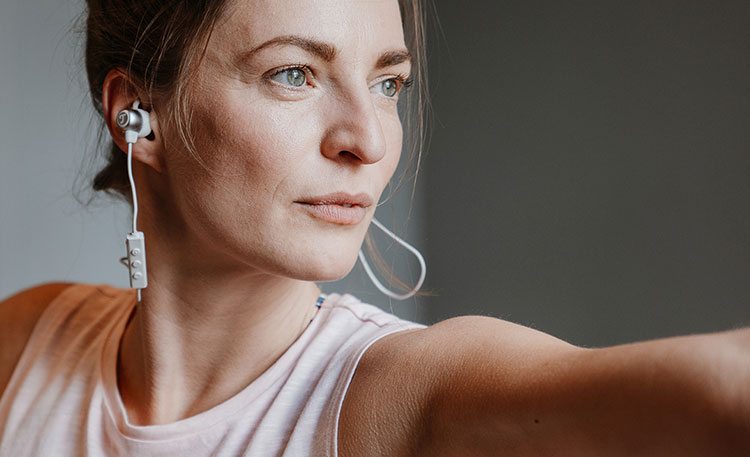 There are no limits to your creativity: You don't have any dumbbells to lift? But you certainly have two bottles to fill with water. That's still too easy for you? How about two chairs instead? No barbells for bench press or cross lifting? How about a full beverage crate instead? That's still too easy for you as an experienced gym user? Then take another crate or better just increase the number of repetitions – or try to lift another person. The next step will tell you how to do this.
Sport for two
Whether roommate, life partner or family member. A workout with a training partner is at least twice as much fun. Many exercises can be done together, such as squads in a team: a form of squatting where the two trainers face each other and hold on to each other's wrists in order to hold on to each other while the weight of both persons shifts backwards when lowering.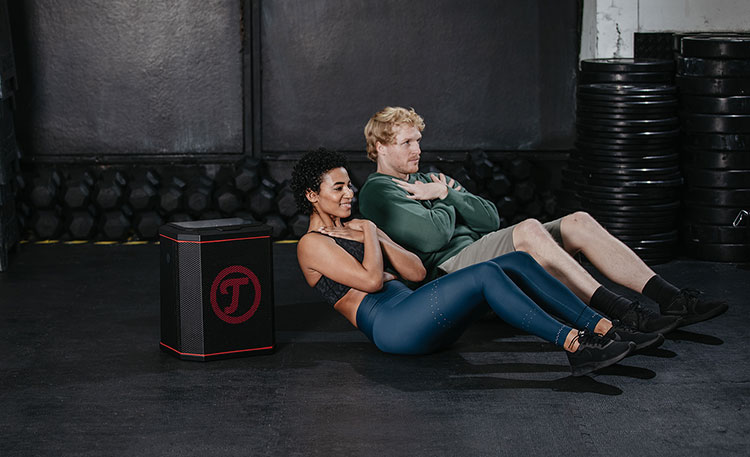 The weight of the second person can also have a decisive added value for weight training. Try to keep your training partner on your shoulders while you do a knee bend. The additional bodyweight means more intensive muscle loading and can be integrated at many points in your training.
Bonus tip for all parents: letting the kids participate in your workout in a playful way not only makes for fun family action but also helps kids get rid of their excess energy. After such sporty childcare, getting them to bed in the evening is also much easier.
Make it a challenge
How many pushups can you do? Take up your daily workout and challenge your friends. This will not only motivate you to improve your performance but also motivate your social environment.
Tips for additional training success
There are other ways to optimize your training by a few small adjustments: With your favourite music, every exercise is easier, because the training is more fun with the additional meditation. Stretching after the sport makes sure that you not only become fitter but also more flexible. Meditation helps you to get a deeper understanding of your body and your needs. Finally, you can improve your fitness with a balanced and healthy diet.