On a recent cold January afternoon, 26 American business students from Miami University came to our Berlin flagship store as part of their school's Marketing Innovation Program. During their four week stay in Europe, the students have been taking classes in the morning and visiting prominent companies in cities like Prague, Berlin and Copenhagen in the afternoons. In addition to Teufel Audio, the group visited DDB, BWM and Ritter Sport during their time in Berlin.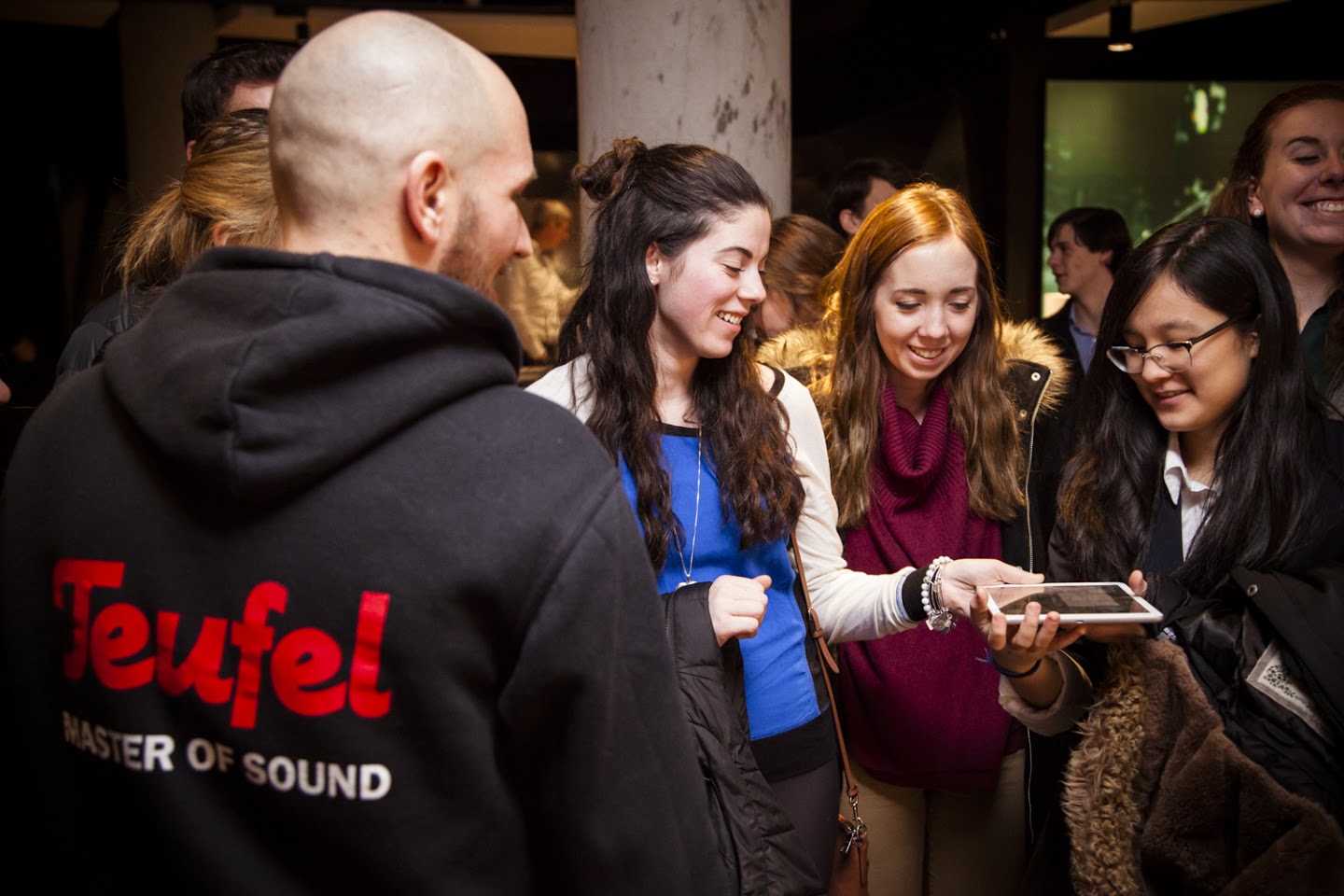 We were happy to host the Miami University students, especially since their program's theme corresponds so well with Teufel's business culture. After all, electronics companies that don't innovate don't stay around for very long.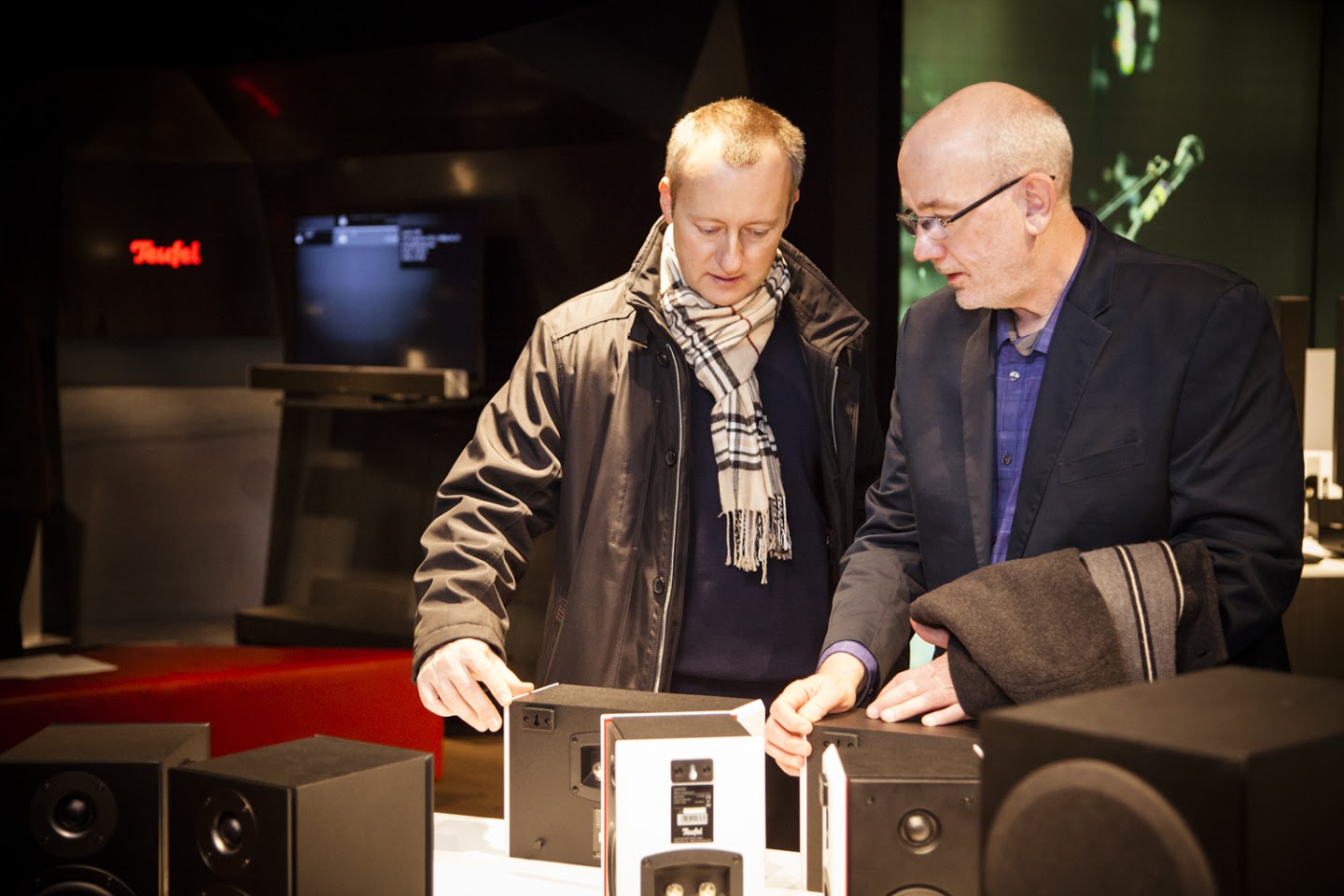 The group was given a presentation on Teufel's 38-year history where innovation proved key to each new milestone and stage of growth. From founder Peter Tschimmel's original idea of selling DIY speaker sets from a small shop in West Berlin, to a direct sales model via catalogue and the early adoption of a webshop in 1997, Teufel Audio has always pursued original sales strategies. These have allowed the company to offer the best value at the lowest prices.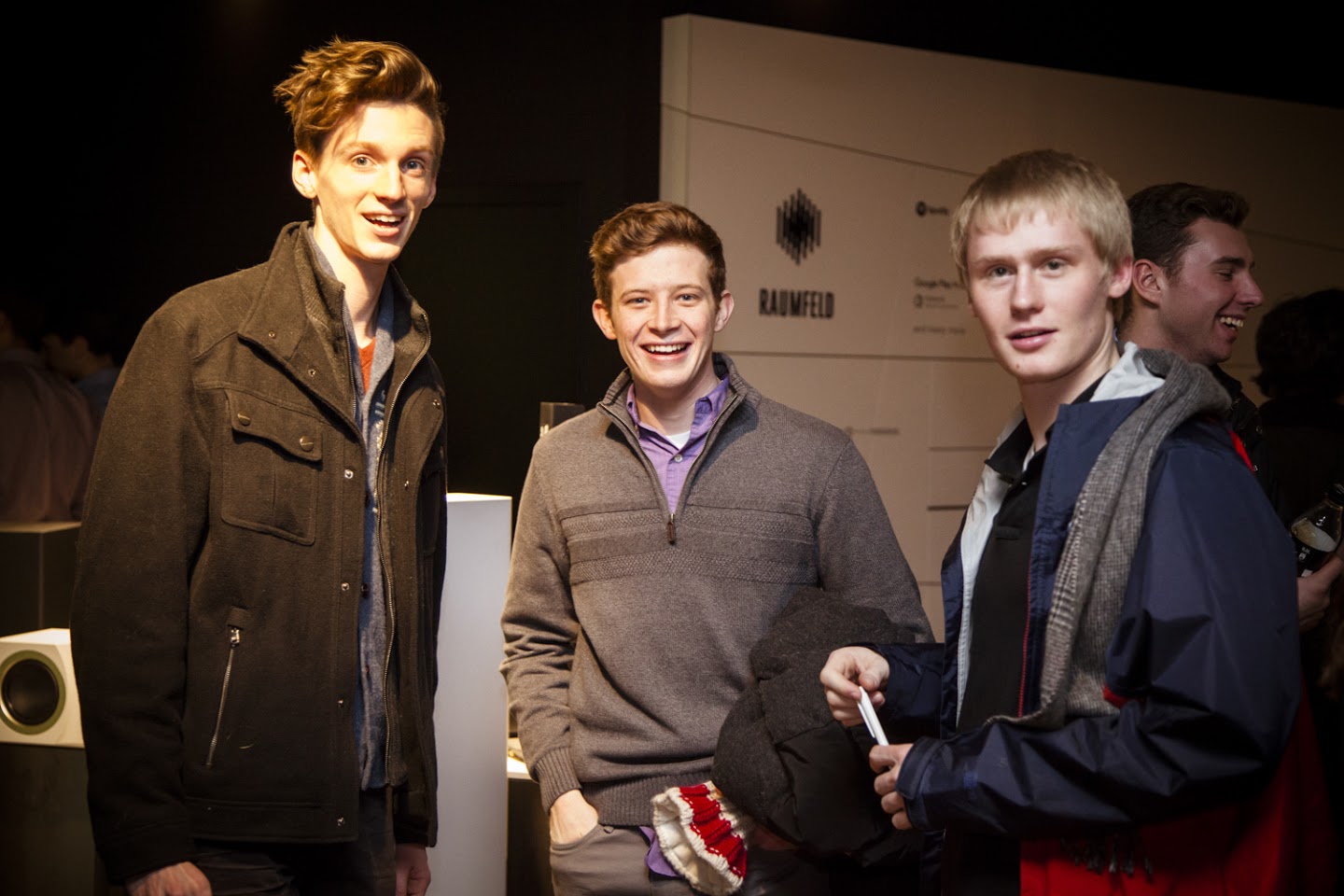 The Miami students also learned how this inventive spirit is applied to Teufel's product range. Teufel presented its first surround sound system in 1995, the same year the first DVD player was introduced. This was quickly followed by Teufel's first THX certified speaker sets and new product categories like gaming speakers, headphones, Bluetooth and Wi-Fi streaming speakers. The willingness to apply both innovative sales and product strategies is Teufel's winning formula, making it Europe's number one direct seller of loudspeakers.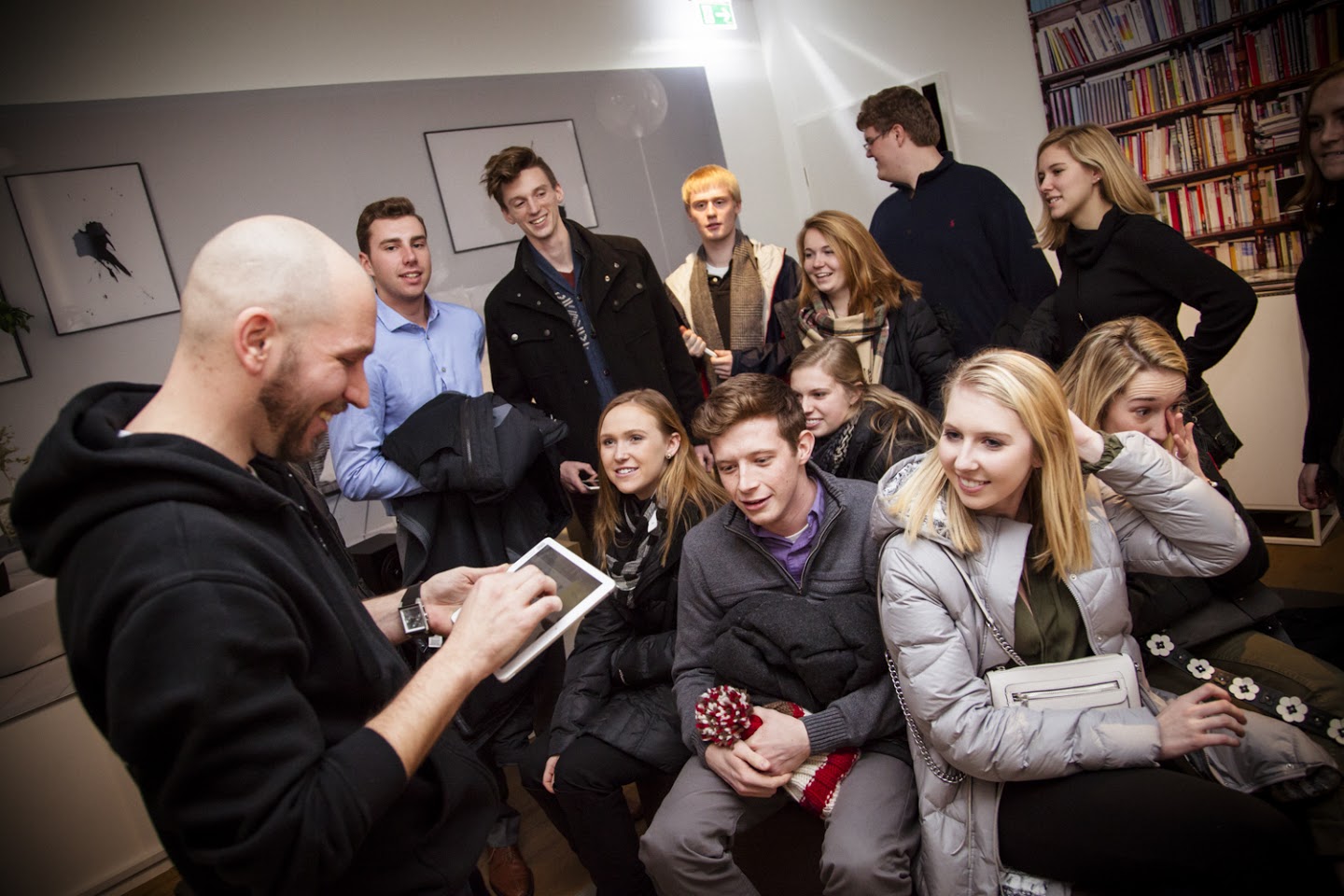 The business majors also shared with us their impressions regarding the brand and how they think Teufel can continue its growth. This was followed by a complete tour of the flagship store with a home cinema experience headed by Magnus Jacobs and stereo and music streaming led by Steven Larssen. For many students, this was their first encounter with hi-fi sound produced by full-range speakers and led some to say they definitely wanted to invest in a proper sound system in the future.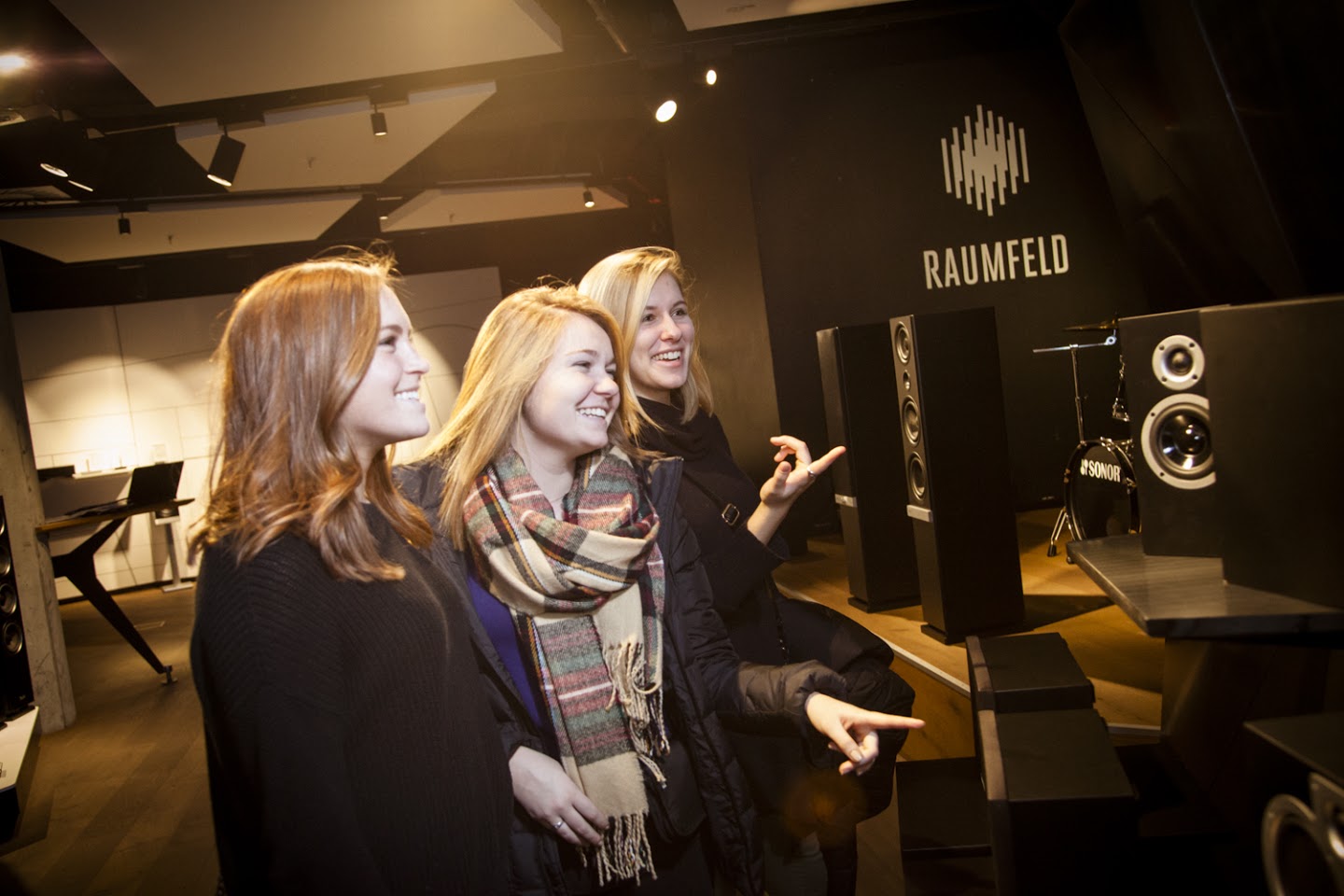 On a side note, it should be mentioned that Miami University is not located in sunny Florida but in good ole Ohio. The young people were, therefore, no strangers to cold weather and came well equipped with sensible jackets. The name "Miami" derives from the school's location in the Miami Valley which itself is named after the Miami Indians. Founded in 1809, Miami University is the oldest American university west of the Alleghany Mountains and is currently also one of America's top ranked undergraduate schools. We personally love their motto:
"To accomplish rather than be conspicuous"
By some odd twist of fate this is very close to the old Prussian adage that one should always be more than one appears – which rhymes in German. We have to say, these students appear to be a group of young people with a great future.