Ice cold wind and rain lash outside an abandoned multi-story car park as the concrete walls defy the storm. Dense clouds of mist fill each floor of the building. It's time for a showdown of the ROCKSTER family on a stormy autumn day in Berlin. The silhouettes of breakdancers, skaters and bikers soon appear from the mist. They are here to shoot the commercials for our ROCKSTERs. We wanted to create videos with people who live their lives with passion, people who fit in perfectly with Teufel and our products.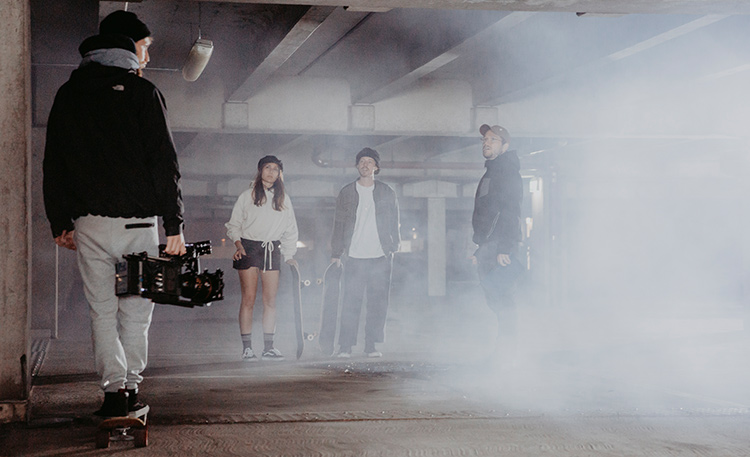 The new Rockster CROSS video
Some readers may have already spotted the new ROCKSTER videos on YouTube or social media. For everyone else, here is your chance to see the CROSS in action.
An interview with Mai-Lin, the biker from the ROCKSTER CROSS video
Teufel was able to get no less than Mai-Lin Senf on board for the motorcycle stunt in our video. Mai-Lin is the only female motorbike stunt stunt pilot in Germany to date. We took her aside for a quick interview after the shooting.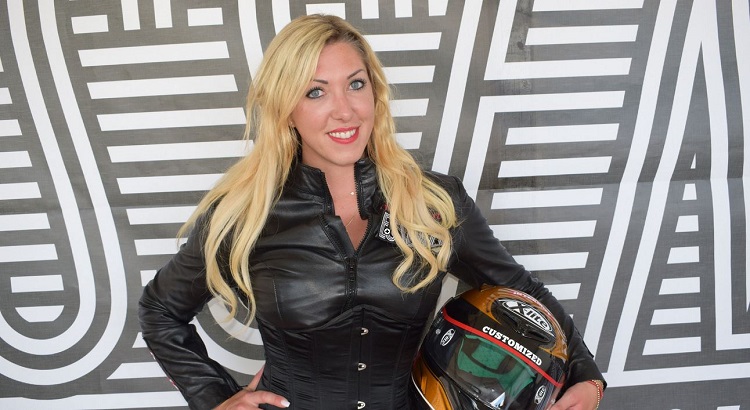 > Find out more about Mai-Lin's work:  Stuntgirl.net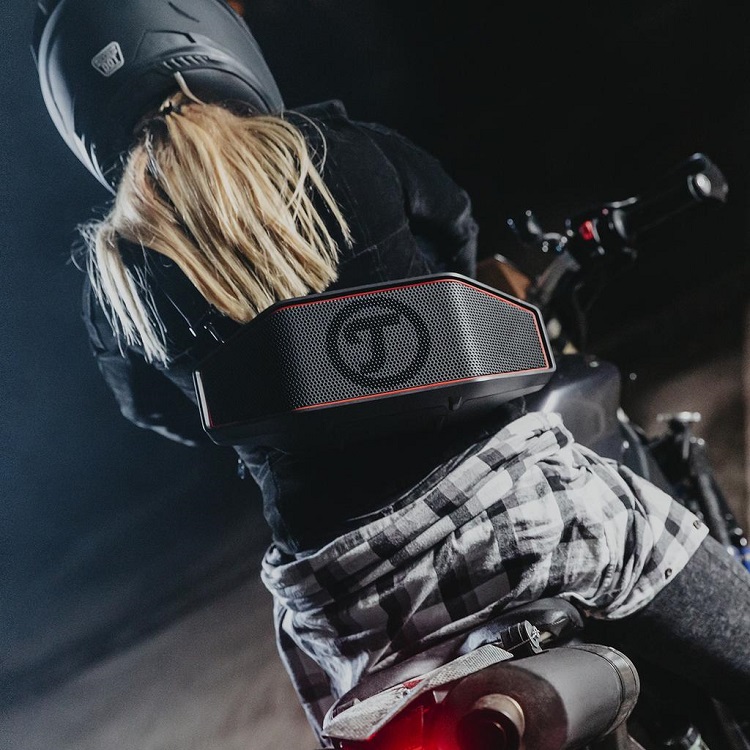 From that moment on, I was infected with the Wheelie virus.
Blog editor: Mai-Lin, how did you actually become – Germany's only one so far – a motorbike stuntwoman?
Mai-Lin: At the age of 19 I got my motorcycle driving licence and rode for one year "normally". At some point I visited a big motorcycle show and watched the "stunt shows". Totally fascinated and completely overwhelmed, I watched how the motorcycle stunt pros mastered their bikes. From that moment on I was infected by the wheelie virus and attended a 2-day wheelie workshop shortly afterwards. As the only woman in a 10-man squad I didn't come off badly and had discovered my new passion!
A little later film and stunt teams became aware of me. My first feature film was shot in Berlin in 2007, after which I was permanently recorded in the Hamburg Double-Action StuntTeam. I had the right passion – at the right time.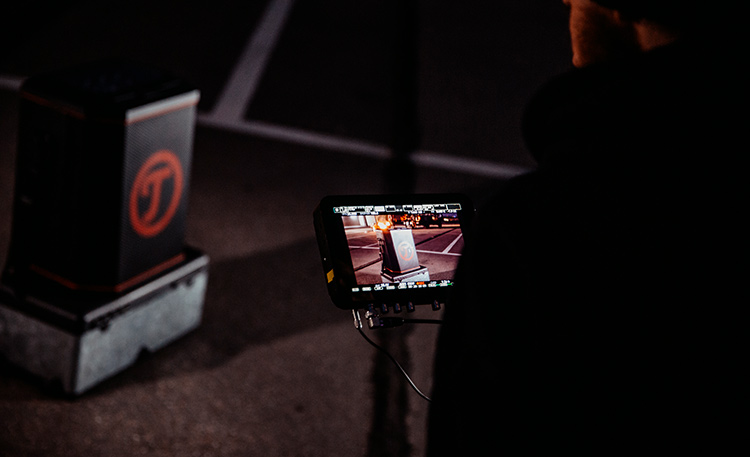 Ed:  You just mentioned that you've shot and doubled stunts in movies and series. What's it like to shoot a movie like that?
Mai-Lin: My first shoot was for the movie "Mord ist mein Geschäft, Liebling"  ["Murder is my trade, darling"]. That was very exciting! Being on a set is not an everyday job for most people and you first have to get to know and understand this industry. There are also some basic rules that you should always keep in mind Rule number 1 – always be on time, rather 45 minutes too early than 5 minutes too late.
I love the variety of this job, it's always different, no two days are the same and you get to go to different places that you wouldn't otherwise go to. It's also interesting to be able to look over the shoulders of well-known actors at work.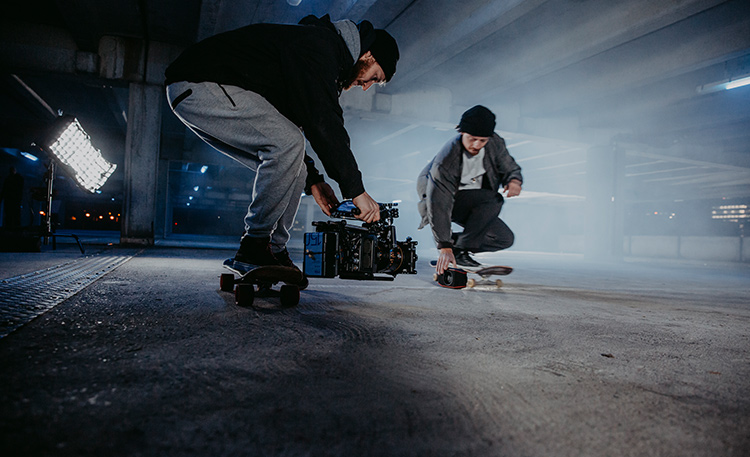 There is a risk for me everywhere – I would rather believe in fate.
Ed: How do you handle the risk of hurting yourself in a stunt?
Mai-Lin: There is a risk for me everywhere – I would rather believe in fate. We stunt people know about our tasks, we train for a long time to do something on the set. We have to be very sporty and know all possible dangers. Protection comes as standard.
…I was shot backwards into the middle of a fireball by a ratchet (catapult system)
Ed: What has been your biggest stunt yet?
Mai-Lin: My biggest stunt was a "ratchet stunt" in a fire explosion. I was completely prepared with fire protection gel and a mask. There was an explosion 2 metres before me and I was shot backwards into the middle of a fireball by a ratchet (catapult system). I landed on a normal blue school sports mat. You really have to train that a lot before and with more and more pressure of tension to give the body the time to put it away.
You can still count on bruises, we are not made of rubber.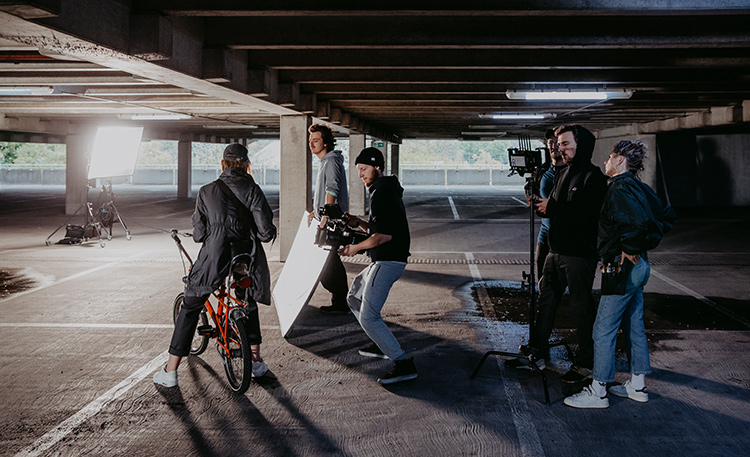 My favourite bike? It's complicated
Ed:  Which bike did you ride in the Teufel video and what is your favourite private bike?
Mai-Lin: The bike in the Teufel video is a Yamaha YZF R1 in Gigamoto conversion. Performance: good enough. I answer the question about my favourite bike with "It's complicated" (laughs). I don't have a perfect bike for me, it should be able to transform itself.
I love Naked Bikes because they are super practical, look cool and you can do the best stunts with them. On country roads and highways a sport bike is great, you can't compare the performance.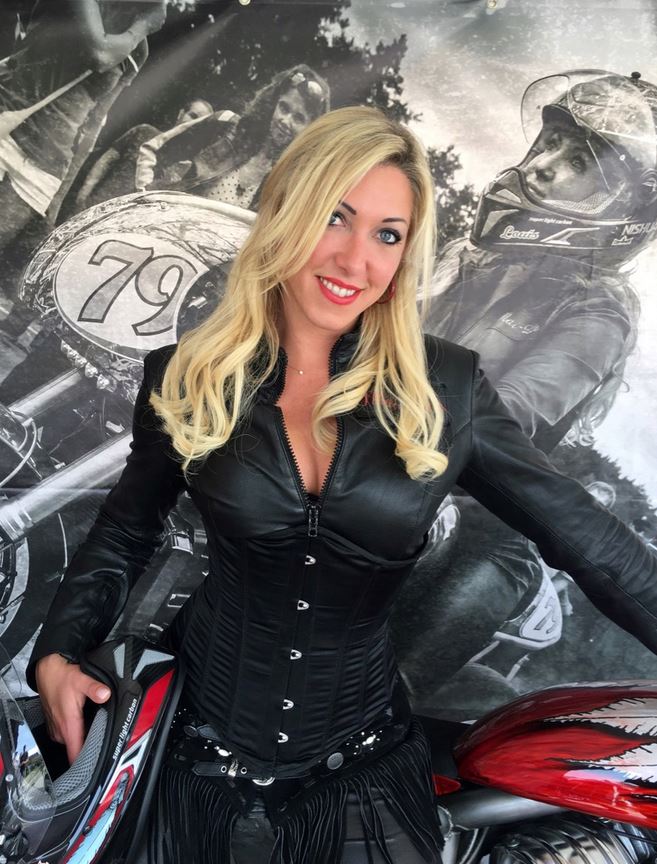 I often hear people who say that they would like to ride a motorcycle, but don't even start with a driving licence, because they seem to know exactly about this feeling. Yes – it can be addictive. From time to time on really nice days and at suitable locations, I also like to use a chopper. The buzzing sounds, the vibrations and just the really cool look and somewhat looser motorcycle clothing make it feel like a holiday.
Basically, I need at least 3 bikes. My stunt bike is a Triumph Street Triple – it will stay with me as long as it can – it's a top stunt bike. In 2019 I will be looking around for a new street bike – I change the street bike almost every year.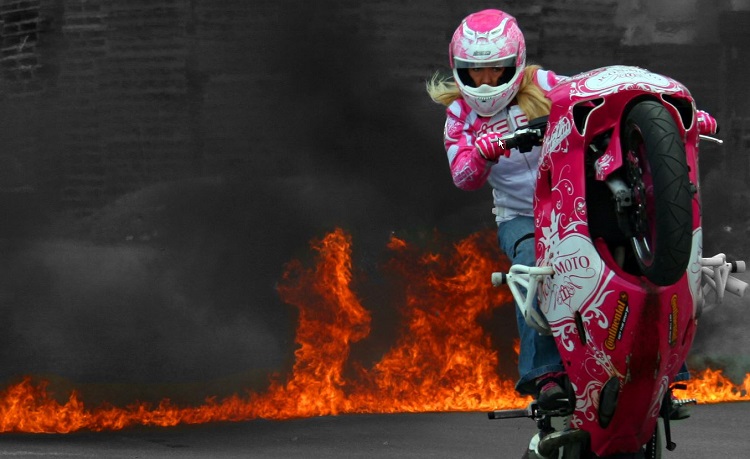 Ed:  During the video shooting some Teufel speakers were used. Which speaker from the Rockster family would be something for you?
Mai-Lin:  Definitely the portable speaker with the possibility to wear on your back [note d. R. > Cross], which I presented on the bike. I travel so much and am often in hotels so I would take it with me.
Music is important for me in all situations in life
Ed:  What does music mean to you and where and when do you prefer to listen to it?
Mai-Lin: Music is important to me in all situations. When getting up in the morning, in the car or whilst doing sport – it motivates me again and again and lets you know how well you are doing! To switch off I like to listen to chill house or love song classics – that relaxes and warms the soul :)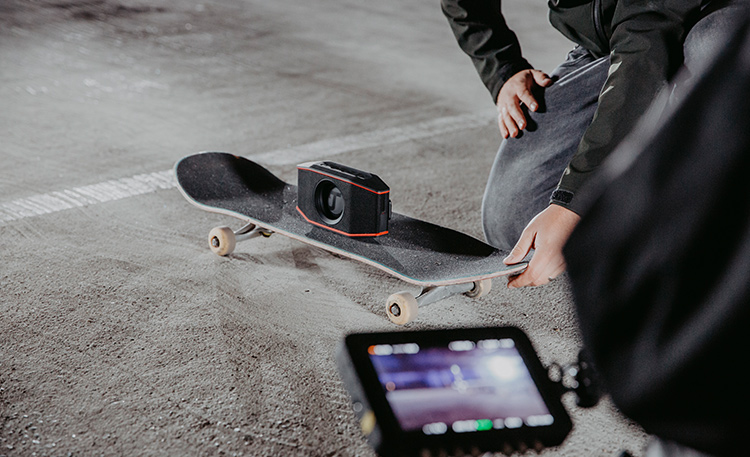 Ed: You also perform at stunt shows and other events. Where can you be seen live soon?
Mai-Lin:  I'll probably be at the Hamburger Motorradtage [Hamburg motorbike festival] on 23 February 2019, for a Meet and Greet. That's being planned at the moment.
Ed: Mai-Lin, thanks for the nice interview – we wish you every success and always accident-free stunts!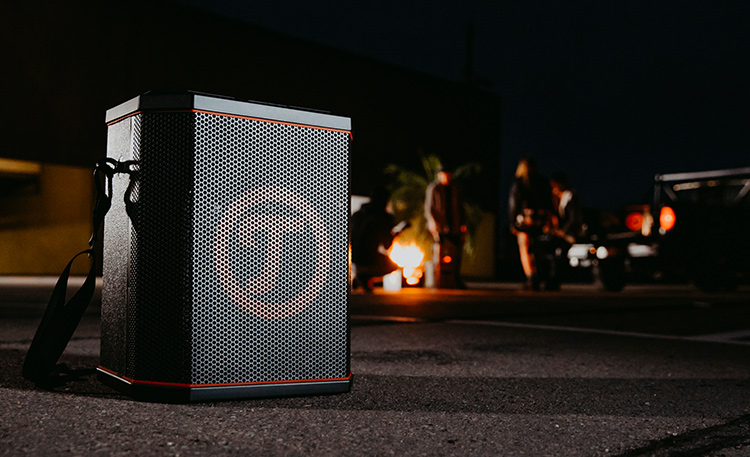 See more Rockster videos
Instead of a conclusion…
Everyone really gave it their all during our video shoots – it was certainly a lot of hard work! For us it was two hard, exciting and extraordinary days with a special team and a great result, for which we would like to thank everyone who contributed.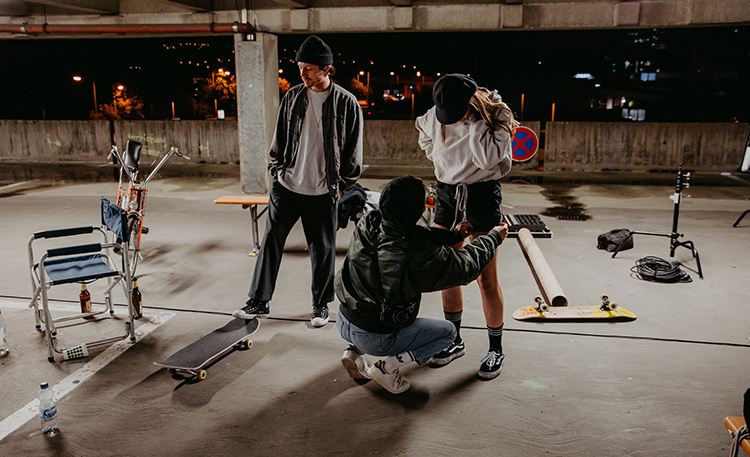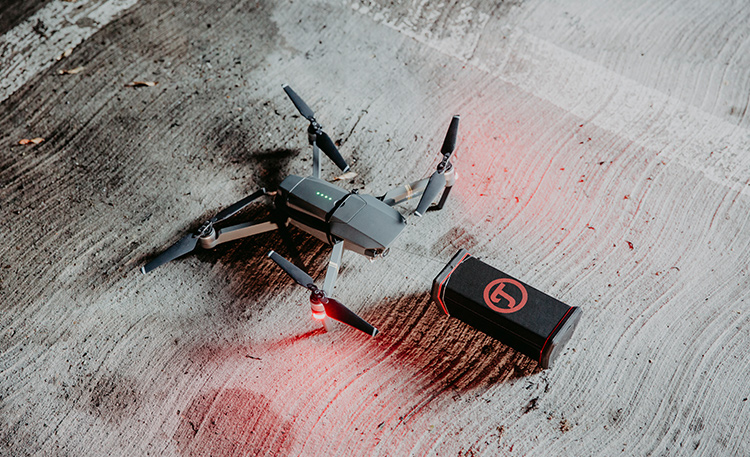 Discover the ROCKSTER family: