The popular Belgian rock band Triggerfinger recently came to Berlin as part of a promotional tour for "Colossus", their new album. Happily, they had time to stop by the Teufel Flagship Store and perform their latest songs. The atmosphere was electric as our guests danced to Triggerfinger's energetic rock sweetened by the intelligent and melodic interpretations of vocalist and lead guitarist Ruben Block. We were fortunate to have the band to sit down with us and answer a few questions about their artisit process, general approach to music and what they think of Berlin.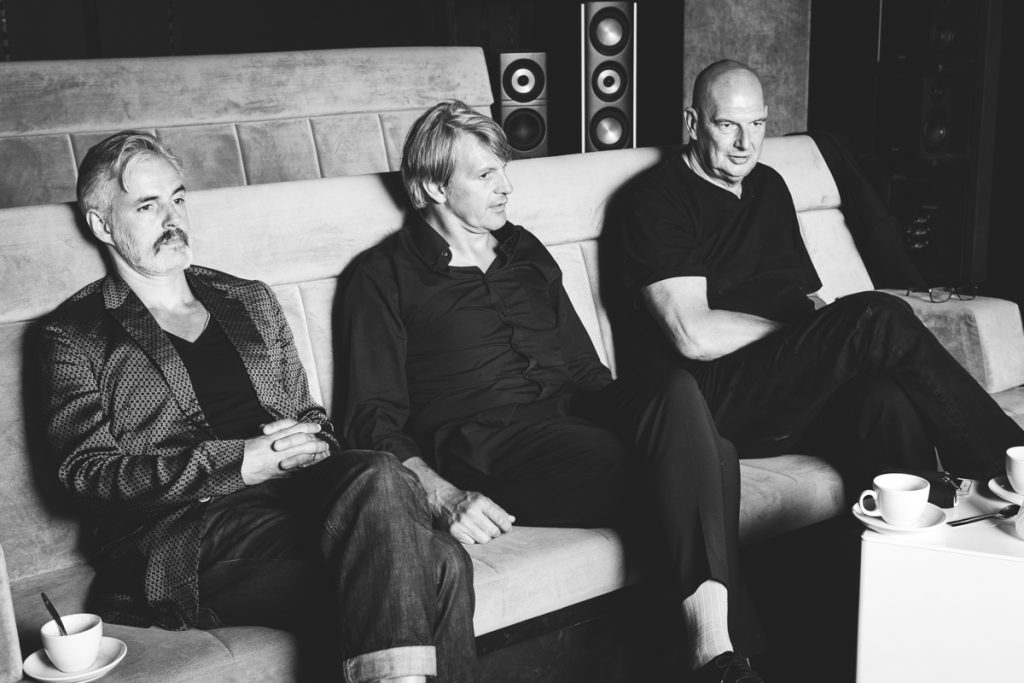 From where do you draw inspiration for your songs?
Basically from life and the three of us listen to most different kinds of music, from Howlin' Wolf to the Wu tang Clan, 70's rock to 80's pop, Miles Davis to Barkmarket — the whole range of populair music. It 's propably a mixture of all those styles. Also movies and books inspire us a lot.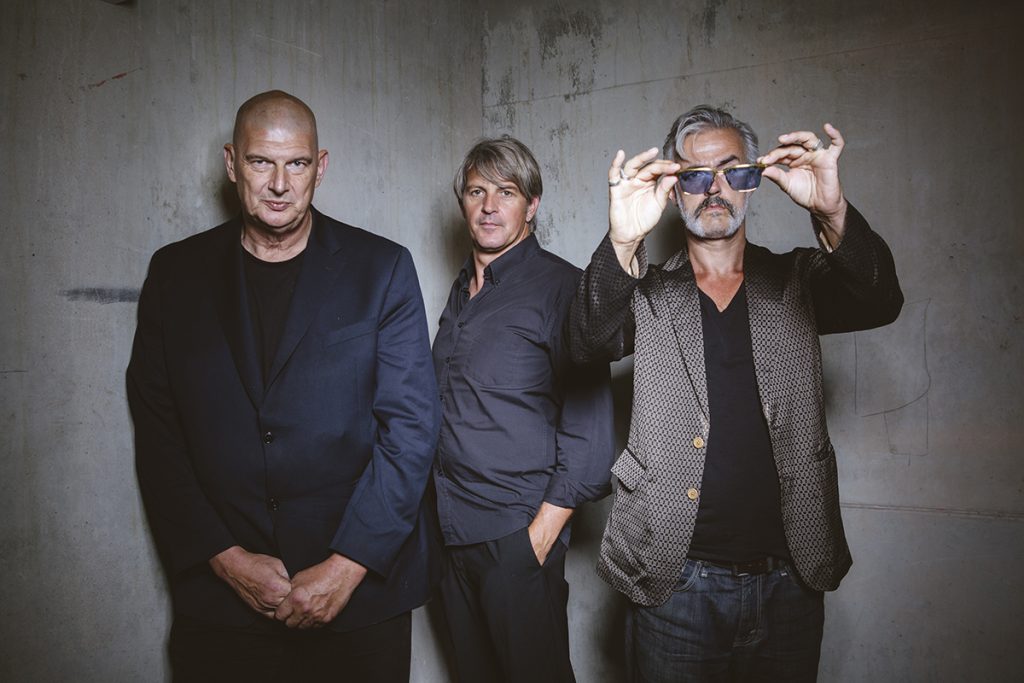 What's your connection with Berlin?
Besides the fact that we adore the city , we're also very interessed in the diversity of styles on a cultural level, old and new. And we always love playing here.
How and where do you usually listen to music in your free time? Do you have time to listen to music at home? Do you prefer headphones while travelling/touring?
We listen to music all day . In the car on bad, pimped stereos; at home on the usual stereo system; in the kitchen on small radios; in our homestudios on the studio monitors and sometimes even on a mono setup. On tour, while we travel, we mainly listen on headphones although we have a compact mono dressing room speaker system to get us in the mood before a concert.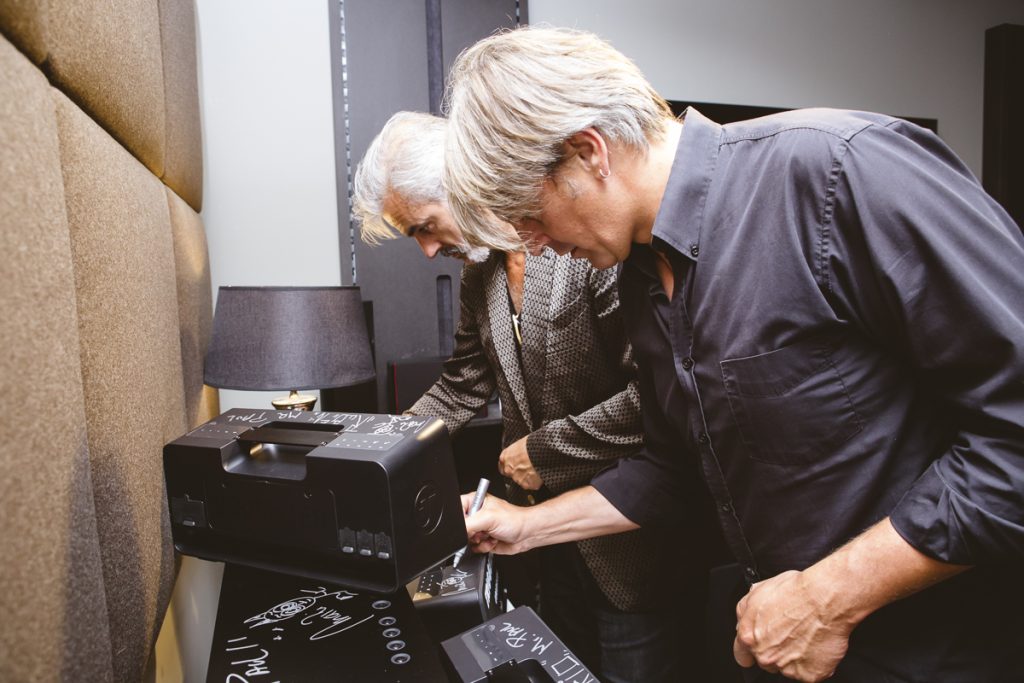 Describe your hi-fi setups at home, even if they don't include Teufel yet.
Downstairs I have a Bose speaker system (and amp) , a Technics turntable, iPods and even a cassettedeck.
Upstairs in my home studio i have a mono Marshall active speaker, a pair of Yamaha ns10 speakers, a pair of Proac' s studio 100 , a pair of Genelecs 1032a' s on an old Italian tube amplifier, the name of which I can't recall.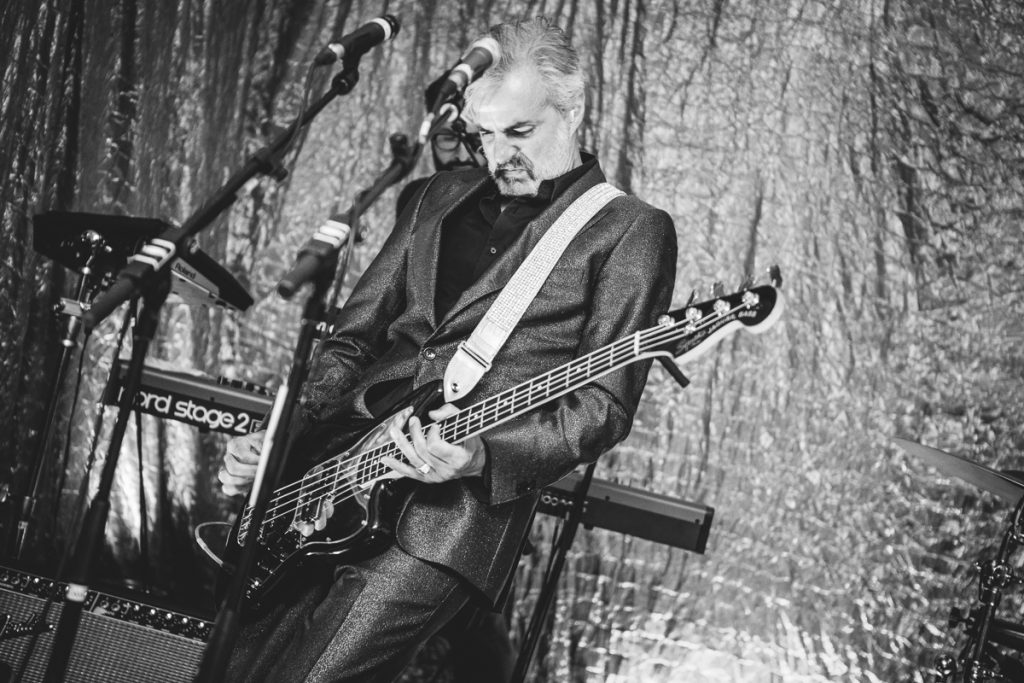 Are you guys into movies? Anybody sporting a decent home theatre setup?
I don' t have a home theater set up yet , but I'd like to try the Teufel Ultimate 40 surround 5.1 set . It looks impressive.
All pictures: Property of Teufel Audio