It's that time again! Consumer Electronics Unlimited, also known as IFA (Internationale Funkausstellung), is about to take place. Every year at the beginning of September, Berlin becomes the center of the world for all things electronic, including audio equipment. Between 1 – 6 September, 1,823 exhibitors from over 50 countries will present their innovations across over 158.000 m² of floor space. Read on to get your bearings in this veritable ocean of technology!
IFA: Rocking Berlin since 1924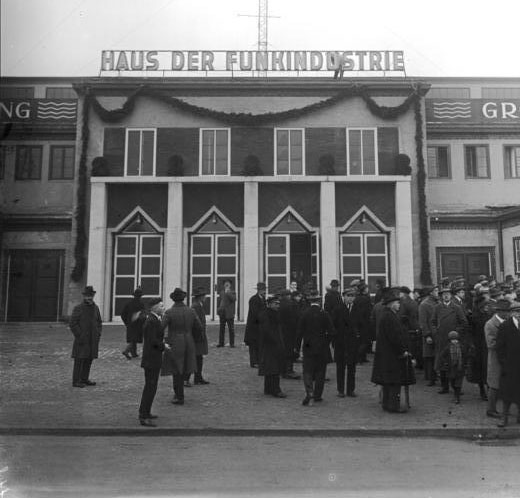 2017 marks Teufel's 3rd year at IFA, but the trade fair for consumer electronics has been around much longer. Since 1924, IFA has taken place 57 times.
Not simply confined to experts and industry representatives, IFA is open to the public. Tickets can be purchased for €13 in advance and €17.50 at the door. A family ticket for € 36 is available for families with up to 3 children. The entrance fee for children under 6 years of age is free. Industry visitors can get a day pass for €40 in advance and €49 at the exhibition. You'll find more information here.
What's new at this year's IFA
This year's IFA presents a new innovation platform with IFA NEXT, a venue for start-ups and other  pioneering companies to showcase their solutions within a single space. You'll find IFA NEXT in hall 26.
IFA Next is broken down into the following subcategories:
• IFA NEXT Startup Days: Start-up related themes with a range of presentations, panel discussions and pitches
• IFA NEXT Innovation Engine: Lectures, panel discussions and debates surrounding future technologies
• IFA Business Day: A new platform for networking and exchanging ideas
• IFA + Summit: A global innovation congress featuring high-ranking industry representatives and leading scientists dealing with aspects of our networked lives
• IFA Keynotes: Presentations and talks by prominent decision makers from leading companies
• Hosted Conferences: IFA conferences from partner organisations on special themes regarding technology and market developments in the area of consumer electronics and appliances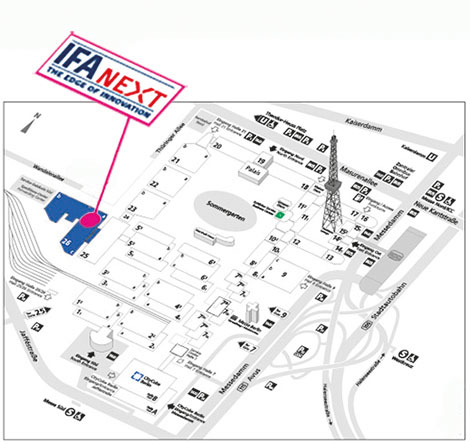 IFA Special Areas and programs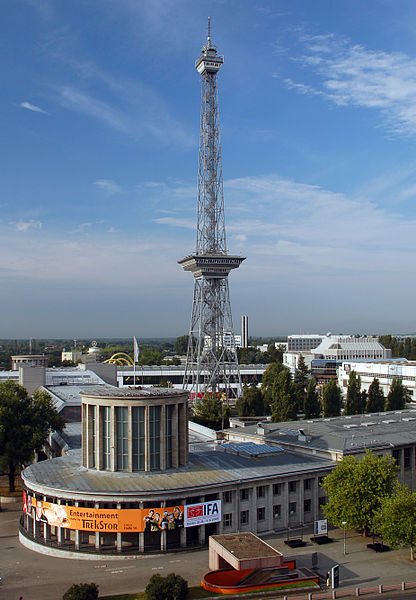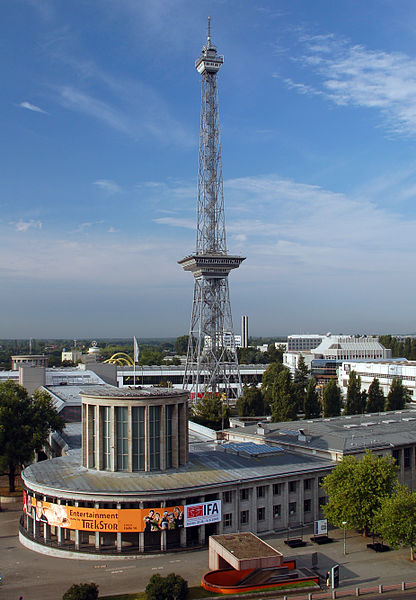 In addition to the regular trade fair offering of stands and events, there are IFA Special Areas where visitors can delve deeper into various focal points. Along with IFA NEXT, Special Areas include a Smart Home area (hall 6.2) for technologies surrounding the networked home, the iZone (halls 12, 14.1 and 15.1) for manufacturers of accessories and app developers and the Fitness & Activity Area (hall 4.2) for wearables.
The prestigious UX Design Award (hall 26) for outstanding design and user orientation in electronics and digital applications is also awarded at IFA and the Telematics Award for outstanding development solutions in the areas of Telematics will be issued on 3 September at 2:00 p.m. in Marshall-Haus.
There are also many social programs and activities surrounding IFA, an opportunity for visitors and exhibitors alike to enjoy themselves after the trade show floor closes for the day. On September 1st and 2nd, the music festival "Fritz Deutschpoeten" will be held in the Sommergarten within the IFA trade show complex. You'll find more information about this as well as other performances here.
Consumer electronics trends to look for at IFA 2017
Smart TVs
Smart TVs are once again set to be a major focus of this year's IFA. Visitors can learn about new developments in display technology as well as software and networking options. Samsung's The Frame is sure to be among this year's many highlights. Advertised as "the most beautiful TV you've never seen," The Frame places a new focus on aesthetics with a television that doubles as a work of art.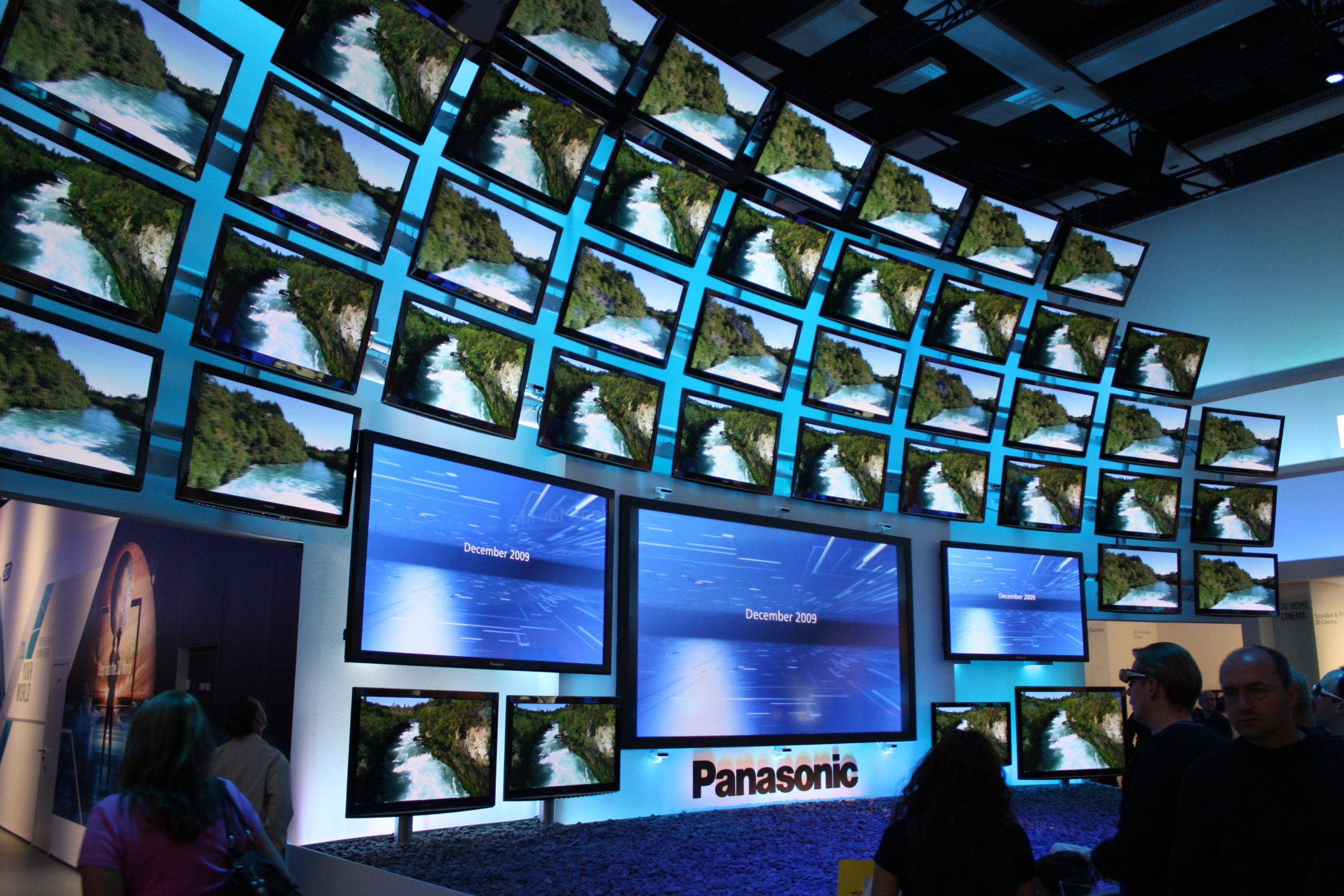 3D printers / 3D scanners
3D printers are among the more promising new technologies of the past few years. 3D scanners are likewise sure to be a popular technology at this year's IFA. The largest of these can take the exact measurements of a human form. Still, these devices have yet to gain real traction among every day consumers. Much of this has to do with the relatively high price tag of most 3D printers and scanners as well as the lack of truly practical ideas of how they can be implemented. Not everyone, after all, is a hobby designer of soap dish or drink coasters. It will be interesting to see how the exhibitors present these two technologies in terms of useful applications for the home.
Virtual Reality
Like 3D printing, Virtual Reality is an exciting technology that's slowly making its way into mass market applications. IFA is the best place to see how this is happening. Manufacturers like Sony with Morpheus for the PS4 and HTC with Vive have really pushed forward the development of VR glasses, presented for the first time at IFA 2016. The Chinese manufacturer Lenovo has also entered the VR and AR market with two glasses for Virtual and Augmented Reality. The first prototypes and demos can be experienced at this year's IFA. A few German and European brands will also be presenting their VR and AR technologies. Trade show visitors can expect innovations across the board that will make virtual reality much more attractive to the average person, such as more realistic images and use cases beyond gaming.
The sound of IFA 2017
3D sound made possible through technologies like Dolby Atmos and DTS:X has been a big theme in audio technology recently. Visitors can therefore expect many audio manufacturers to showcase their contributions to this new immersion format. HiRes Audio will also continue to play an important role as an increasing number of music services offer this standard. It increasingly appears that a 96 kHz sampling rate and 24 bit resolution is set to become the new digital standard, surpassing the 16-bit/44.1 kHz quality offered by CDs — long considered the digital gold standard.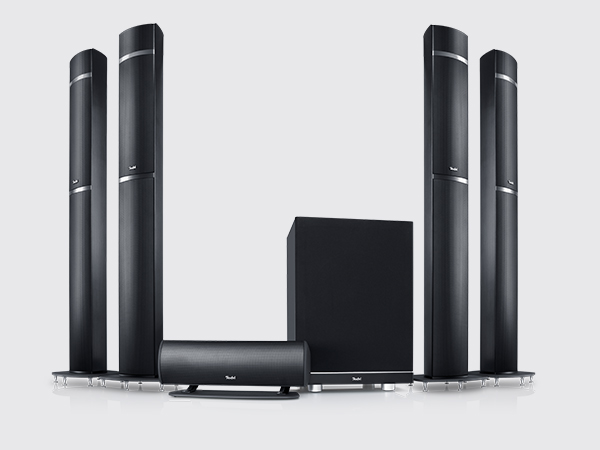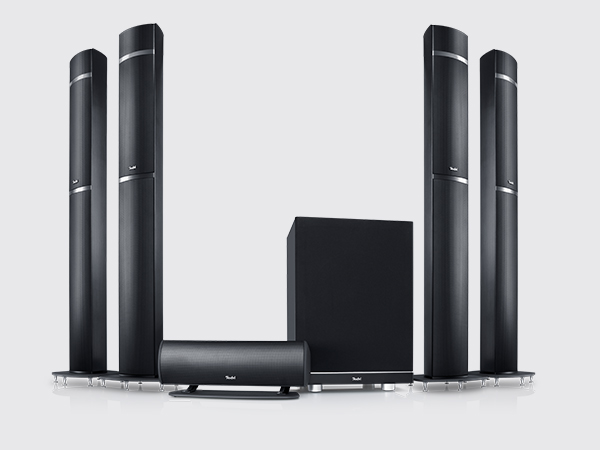 Portable sound is another hot product category and manufacturers will continue to present wireless headphones. Features like Bluetooth along with Active Noise Cancelling will continue to be popular in 2017. Audio manufacturers will also be presenting Bluetooth speakers and Wi-Fi multi-room systems in more varieties and even better sound.
Visit Teufel Audio at IFA 2017!
IFA 2017 is set to be a special trade show for Teufel Audio. Not only is it the third time we've exhibited: What was once a small direct seller from Berlin has grown over the years into a force to be reckoned with – and certainly one to be heard. Not only will Teufel boast the loudest stand again this year, the company will be presenting an exciting range of 20 new and completely re-designed products. You'll find us in hall 1.2, stand 113, or just follow the bass. Our friendly staff will be on site to explain the new product portfolio to you. See you there!
Teufel products at IFA 2017:


Title picture: IFA Logo © Messe Berlin Quelle: IFA
Picture 1: Bundesarchiv, Bild 102-00877 / Georg Pahl / CC-BY-SA 3.0 [CC BY-SA 3.0 de (http://creativecommons.org/licenses/by-sa/3.0/de/deed.en)], via Wikimedia Commons
Picture 2: By Bin im Garten (Own work) [CC BY-SA 3.0 (http://creativecommons.org/licenses/by-sa/3.0)], via Wikimedia Commons
Picture 3: © Eva Körcher "Berliner Funkturm und Messegelände Bestimmte Rechte vorbehalten. Quelle: Wikimedia
Picture 4: Property of Teufel Audio
Merken