We can always argue about the sense and purpose of new inventions. For the latest instalment in our #FutureSounds we found a real buzz topic – snow being used as a renewable energy source. And for the living room, we found something that will enhance your TV experience. And whoever's seen enough of TV soaps and looking for some fresh death metal (not common, but not impossible), then just listen to the YouTube channel from Dadabots.
New energy source: powered by snow
Scientist focusing on sustainable energy sources have found a completely new source of energy – snow. Snowflakes aren't just pretty to look at but also positively charged. Scientist from the University of California found that silicone as a negatively charged counterpart produces electricity.
They didn't just hypothesize the theory but created a power generating object using 3D printing. It's made up of a thin silicon layer, like that of an electrode it picks up charged up energy. The scientist named the object  "snow-powered nanogenerator" ( Snow TENG). It's light, cheap and can easily be adjusted for various purposes.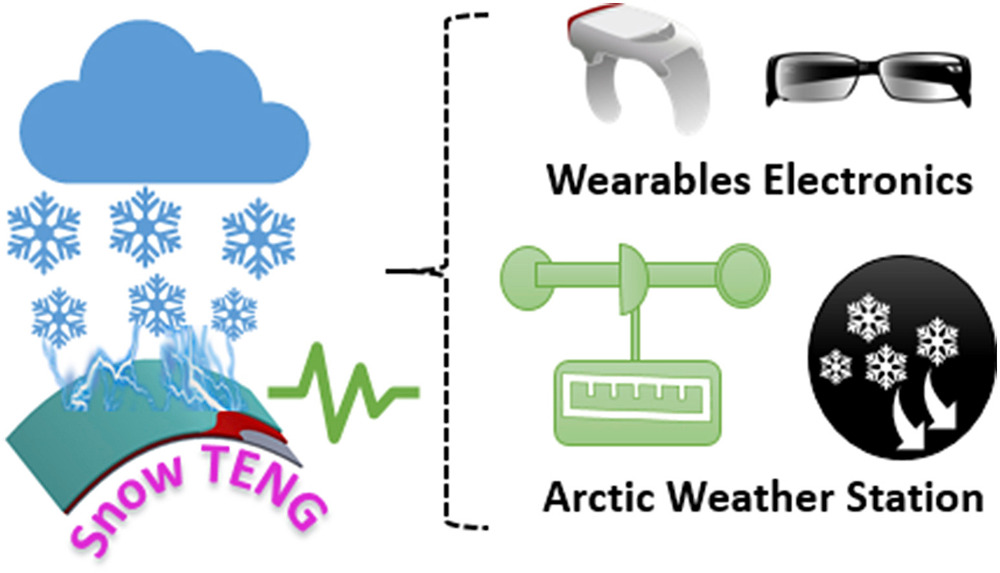 If wearing a rucksack or likewise made of this material, during a snowstorm you could be charging your smartphone, or charging your headphones. Meteorological stations in arctic regions could use this technology to power their themselves instead of using sunlight. Also, a combination of a solar panel and silicon coating could be the answer to receive energy from both sources.
Hear and control the TV from everywhere
With this new technology, you don't miss a thing as you listen to the morning news under shower or the late-night talk shows that air as you're preparing dinner. This is because you can now easily take the sound of the TV with you. With a portable TV speaker, it's not a problem. Sony takes it even further with its TV box SRS-LSR100, the loudspeaker can also be used as a remote control so that you can change the channel whenever you want – even if you can't see the screen.
Another practical point is the possibility to move the sound closer to yourself. Perfect for those who have limited hearing, or if you don't want to annoy family members when you watch TV. Instead of using a large built-in speaker, you can buy a smaller portable speaker that you can control and place near you.
Make sound portable with speakers form Teufel
Freshly generated death metal round the clock
Dadabots, a YouTube channel has created a live streaming video that plays heavy metal constantly. Interestingly the death metal is created by artificial intelligence. CJ Carr and Zack Zukowski CJ have fed the AI with Death Metal of real bands and taught them bit by bit what it's all about. You can learn more about the programming behind their work here. Dadabots now produce their own music and without a stopping. Their best tracks have already turned into albums. When you listen to their never-ending YouTube channel, you can hear how they produce their Death Metal.
And above all what's really crazy – it's really hard to tell the different between AI generated music and music produced by humans.
Possible snow-powered speakers: Hand-sized Bluetooth speaker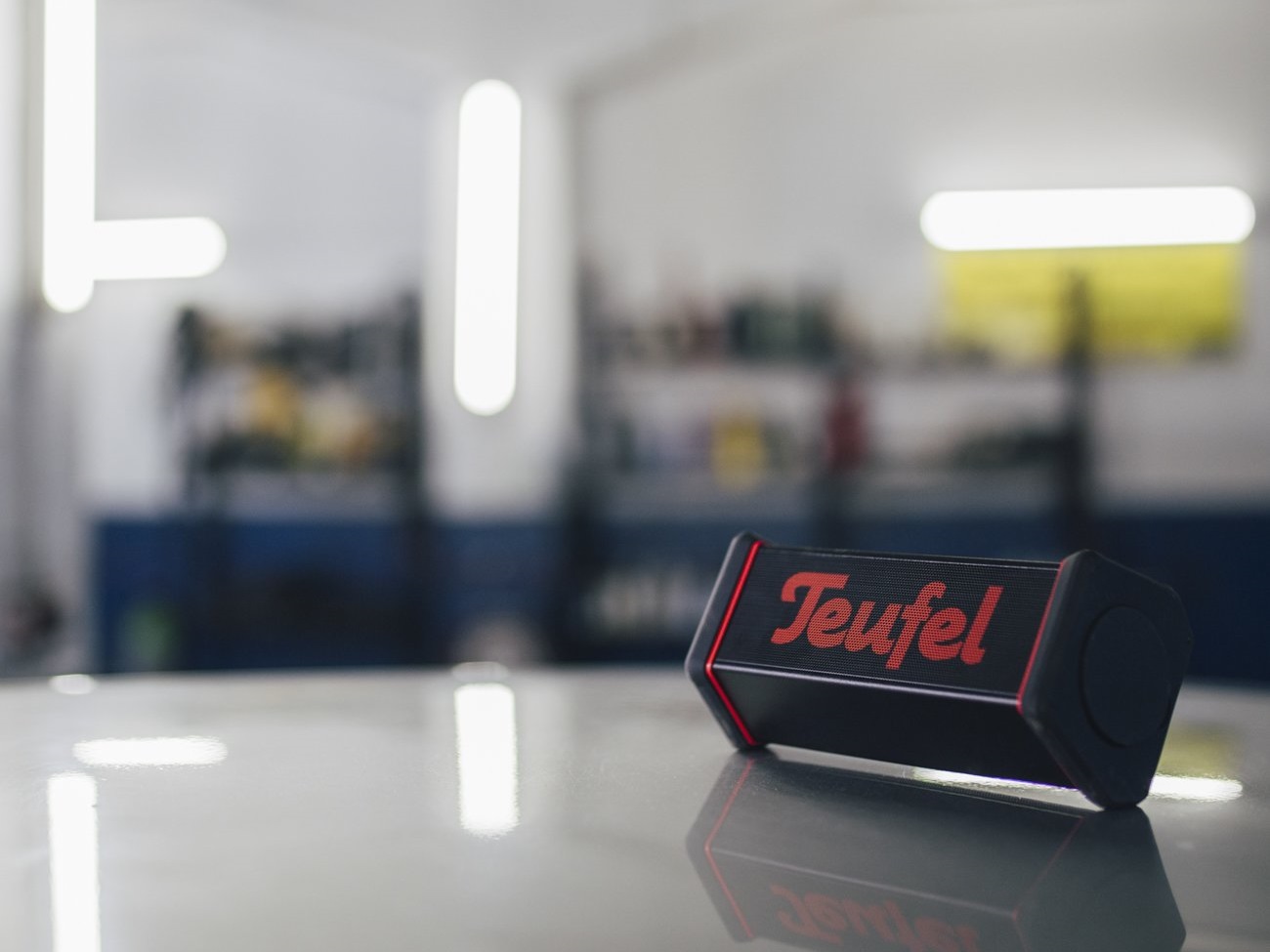 ▶ ROCKSTER XS: is ready for any situation with a heavy sound to play. The speaker is robust, splash proof thanks to its aluminium casing. It's also full with powerful technology – with a subwoofer integrated it's ready to get the bass thumping. And with a battery life that last up to 30 hours the music never stops.
▶ BAMSTER XS: The miniature BAMSTER XS is always to hand. With its flat design the BAMSTER is easy to slip into your pocket. Thanks to it long-stroke broadband driver you won't believe the high levels of sound and heavy bass.
Headphones that deliver quality sound on the go: Teufel headphones
#FutureSounds VI conclusion
Thanks to new Snow TREN technology snow can now be used to generate heavy sounds.
Sony developed a mix between a TV and loudspeaker that changes how we can watch TV.
Dadabots – heavy metal lovers everywhere now have endless music at their finger tips.Thanks to the AI generated music, the duo can stream a never-ending YouTube channel with fresh tunes.