In the third installment of #FutureSounds we are presenting innovations from the world of sound. We're going to be talking about a futuristic sound vest and transparent headphones. In addition, we're going to be taking a look beyond the world of audio and present a new invention that will change your opinion about drink crates forever. So, keep reading to learn more about innovations that are changing the world around us.
The MNI Sound Vest – Skin that hears
A good music setup turns hearing into a full experience for our entire bodies. Especially, when the base is thumping. An American company Music: Not Impossible (MNI) took a new approach to body senses when it comes to sound. The fundamental concept of their idea was to use vibrations on the skin that generate sensory occurrences, which allow music to felt in a innovate way. To do this, they developed the Surround Body, which sends vibrations around the body. The suite consists of ankle and arm bands that are designed to correspond with acoustic singles. Using this technology our brains will then send information about rhythms or melodies throughout our bodies.
The purpose behind the project is to give the deaf a way to experience sound. However, unimpaired individuals can also use this unique technology to experience music from their brain. Our hearing, or more precisely, our cochlea, captures acoustic information in the form of changes in air pressure and prepares this as electrical impulse for our brain. The sound suite from MNI, instead uses the skin as a new way of capturing sound. This new process is called sensory substituation.
This might sound easy, but to achieve this complicated process are undertaken. The sound suite is fitted with microphones that record ambient noises. Algorithms then convert these into vibration singles, which correspond to the acoustic signals. The best part is, that there no latency (delay) meaning that the sound suite could be used at live musical events. And that's exactly what the company did in September 2018 with their prototype. They held a concert for death and hearing individuals to wear the new Surround Body and share this new music experience together.
Check out our previous article to learn more about the basic concepts of auditory perception.
Virtual headphones to dominate the future?
The driver always decides what's played in the car. Somehow that can be seen as just, but it doesn't mean the passengers are always happy with the situation. Our music tastes are extremely diverse. However, that could all be changing if SEAT develop their new car. They plan to resolve this issue with an individual sound system, which allows passengers to hear what they want to without others hearing.
Headphones from Teufel
This undertaking is to be implemented with the help of the tech start-up "Noveto". At CES 2018, Noveto presented "Sowlo", a prototype of its individualised loudspeaker system. In this system, camera sensors detect the listener's movements and align the loudspeakers accordingly. This makes it possible to direct sound waves at people. Journalists who reported on CES were very impressed by the system. The sound quality should be at the level of ordinary in-ear headphones. At least under "laboratory conditions" the technology seems to work. It will be interesting to see if and when there will be market-ready virtual headphones.
More than a beer crate – the Höfats Beer Box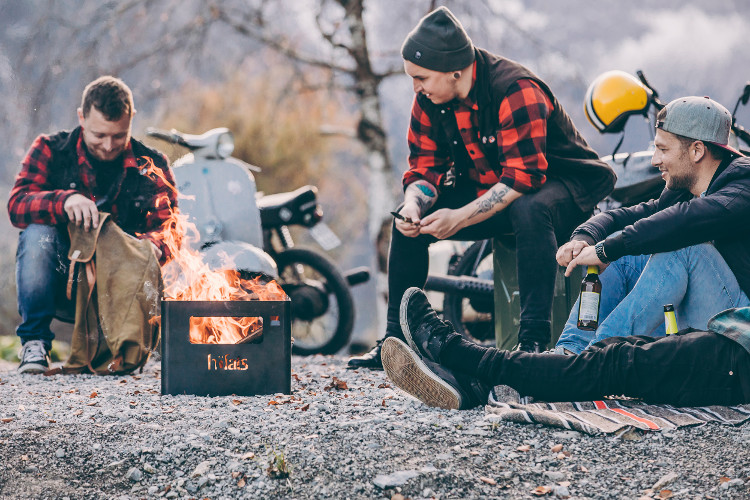 Beer crates spend most of their time getting dusty in the corner when we're not using the carry cold beers to parties or events. So much potential, wasted. The design and engineering agency Höfats saw the wasted potential, and shows us the true ability of our unused beer crates.
They created their beer boxes with weathering steel in combination with a special cardboard insert, making it a very unique drink crate. At will, it can also be used as a grill or fire basket, the cardboard then serves as a lighter (remember to remove the bottles first). You can also sit on it and stack the crate. Oh yes, and a cork opener is also integrated. For us it is quite clear – this box is something for any ROCKSTER on tour!
The Teufel ROCKSTER
▶ ROCKSTER: This is the biggest ROCKSTER around and can outperform any others when it comes to one thing – being loud. And thanks to a high-performance battery, integrated wheels and Bluetooth 4.0 apt-x, it follows you wherever the party is. This 2-way-system isn't just loud, but sounds amazing too.
▶ ROCKSTER GO: Two or three numbers smaller than the large ROCKSTER, but still with a powerful sound. Due to its small size and robustness the ROCKSTER GO is also a true outdoor survivor. With protection class IPX 7 it can even take a bath. As an extra feature, we have also developed it with a hands-free kit and a button for language assistants such as Siri and Google Assistant.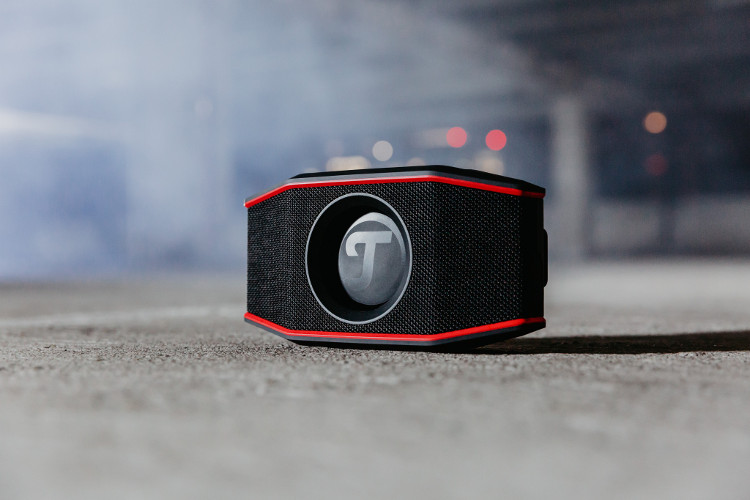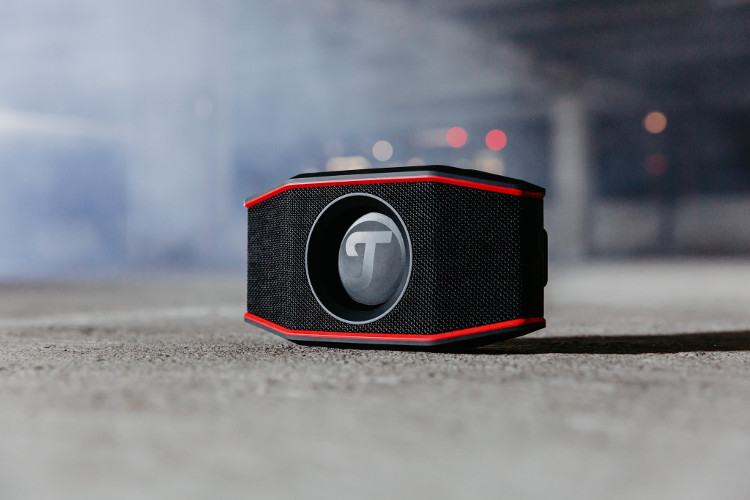 A little extra ROCKSTER
Future sounds III – a summary of the latest audio and beverage crate trends
The company "Music: Not Impossible" has developed a sound vest that enables deaf people to perceive music through sensory substitution.
The start-up company "Noveto" has developed loudspeakers that can only be heard by a selected person thanks to their person-specific orientation.
With the Beer Box, the design agency "höfats" has developed a multifunctional beverage crate.