Teufel offers the integrated sound feature Dynamore® or Dynamore® Ultra in some products. Some devices even have a fixed button on the control panel. Let us explain more about this innovative technology and introduce our products with the feature.
Dynamore® – wide sound stage at the touch of a button
What the sound technology Dynamore® developed by Teufel is capable of, can be heard better than described. When you press the Dynamore® button, the stereo panorama virtually extends compared to the actual dimensions of the device. For those who do not yet know Dynamore® and Dynamore® Ultra, an incredible WOW effect is guaranteed .
Why does the panorama sound so good with Dynamore®?
Up to now, compact sound systems have not really been able to achieve a particularly wide stereo panorama due to their construction. With Teufel's Dynamore® technology, it is now possible to virtually create a sound panorama as wide as a normal stereo system with two separate speakers.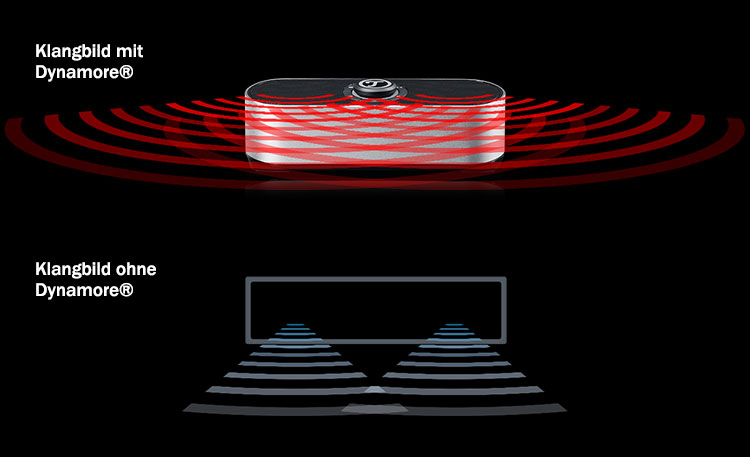 Dynamore® Ultra enables virtual surround sound
While Dynamore® technology is used primarily in compact portable devices such as the Bamster Pro or in all-in-one systems such as the streaming Teufel One M, Dynamore® Ultra was developed to use the virtual stereo effect in sound bars as well.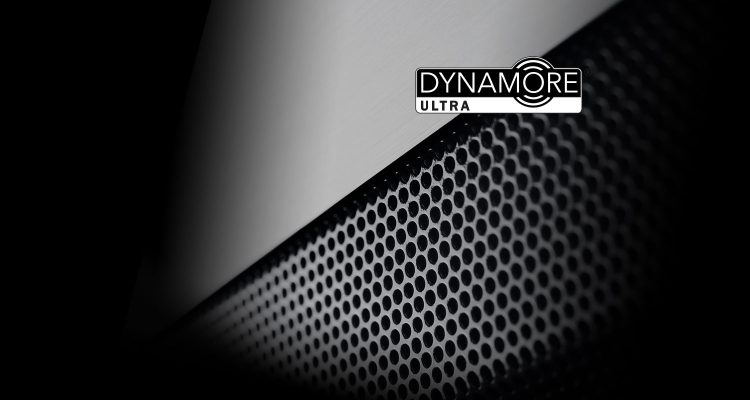 Comparing Dynamore® und Dynamore® Ultra
The main technical difference is that Dynamore® Ultra, in contrast to Dynamore®, uses two additional side-mounted speakers to achieve a larger spatiality in terms of sound, thus enabling virtual surround sound. For devices with the Dynamore version, two additional drivers have also been integrated. However, these are not mounted at the side but are located in the middle, radiating slightly outwards. The sound is most noticeable when side walls can still reflect the sound.
The Dynamore® gang
Cinebar Trios with Dynamore®
This perfectly shaped sound bar offers brutally powerful, precise reproduction thanks to a total of 465 watts, 12 tones, 2-way system – and of course Dynamore® for a particularly wide, cinematic sound.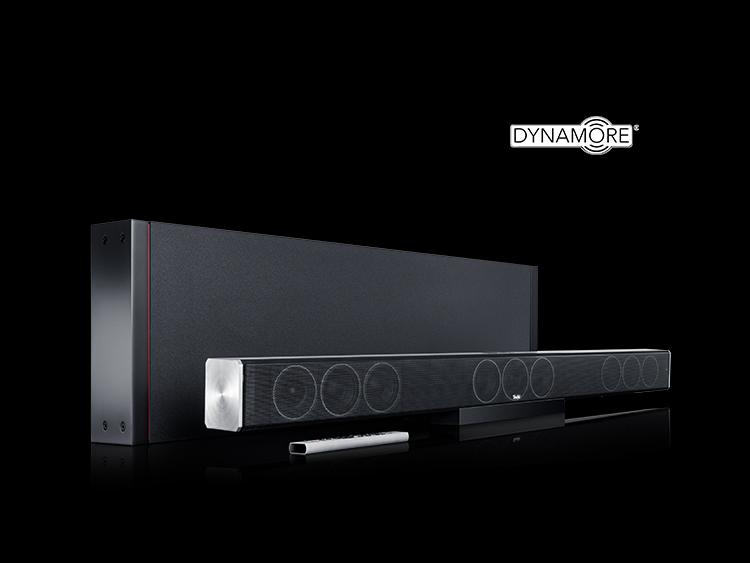 Cinebar Pro
Absolutely high fidelity sound, extremely high levels and deep bass – these are the hallmarks of our strongest soundbar. Supported by Dynamore® Ultra technology.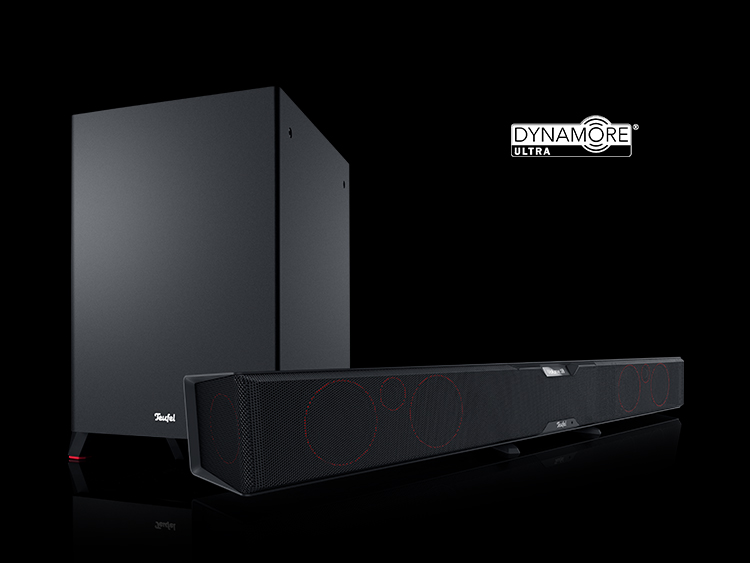 Cinebar Pro with Dynamore® Ultra technology with side-firing speaker for virtual surround sound.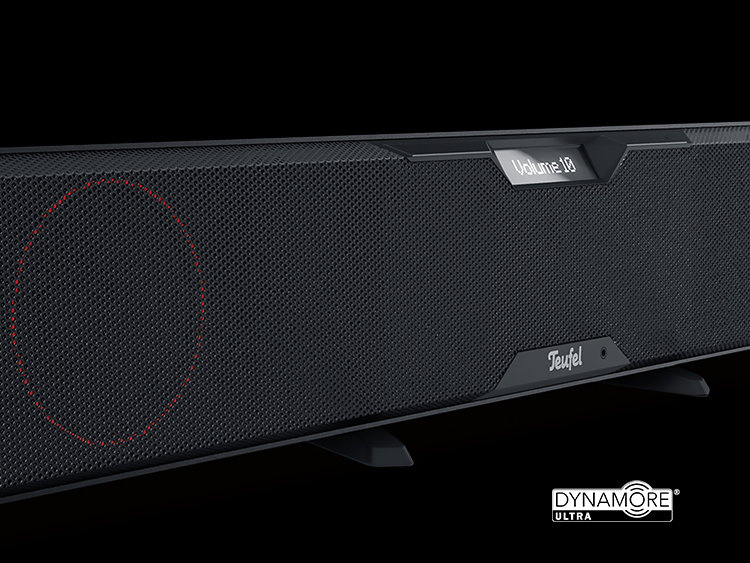 Cinebar One
The Cinebar One is a compact sound giant. The powerful sound is also made possible by the Dynamore® Ultra technology.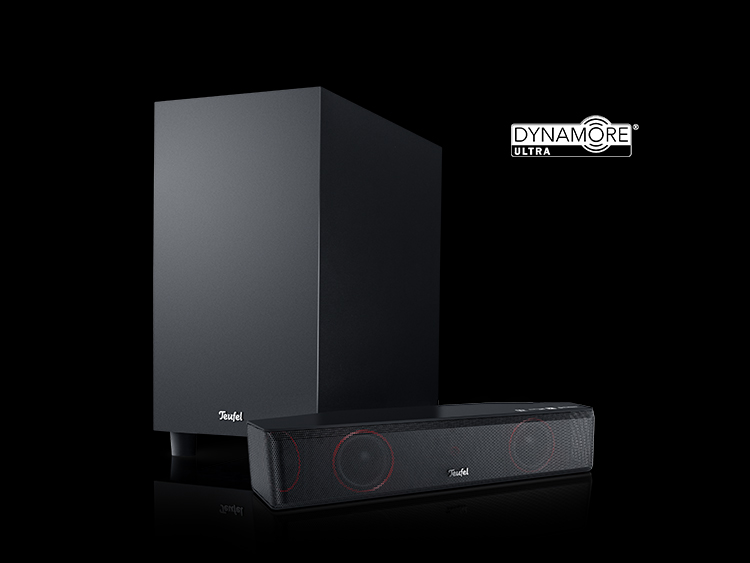 Cinebar Duett
The Cinebar Duett is actually more loudspeaker than soundbar. With a total of 10 speakers, it produces as much pressure as a speaker that is twice the size. In addition, Dynamore® Ultra technology provides the extra sound stage.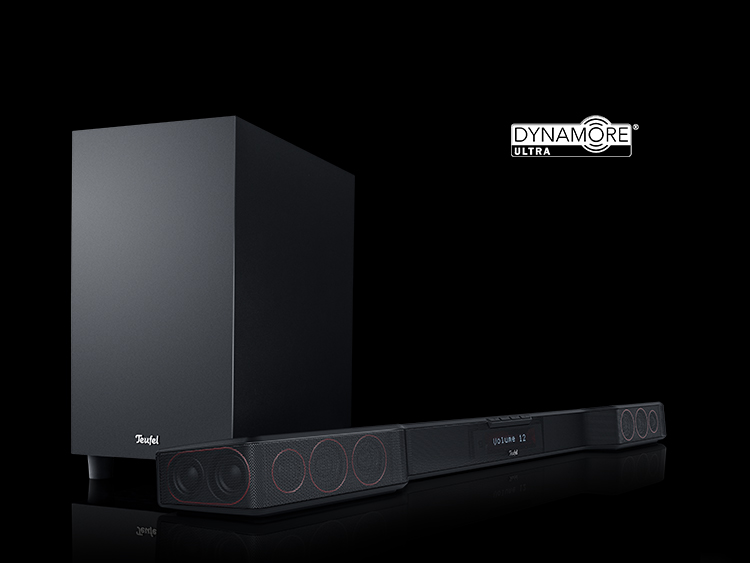 Teufel One M
This versatile all-in-one streaming solution offers more pressure, volume and dynamics than any other streaming speaker of this size. Dynamore® is also integrated in this product.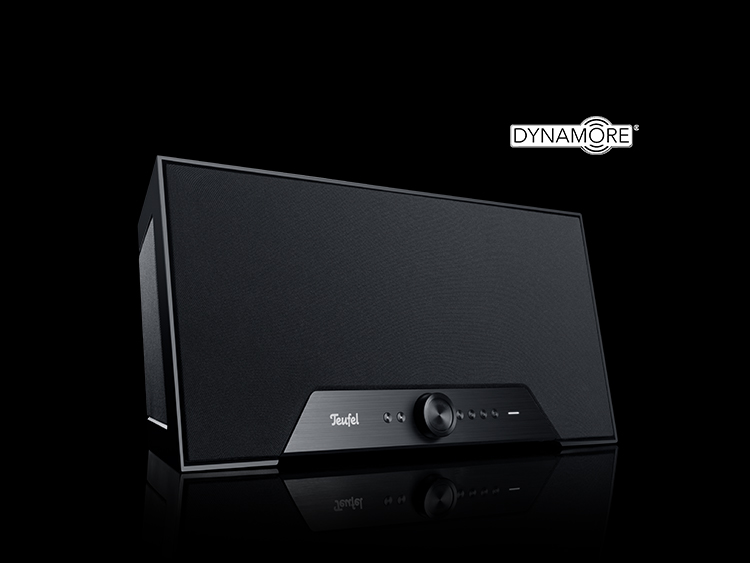 A large sound stage for audio streaming – the Teufel One M with Dynamore®.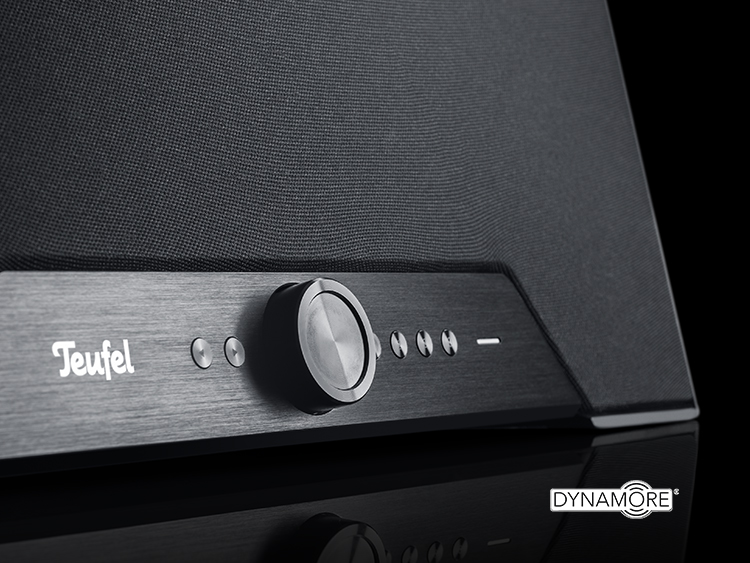 Radio 3sixty
The Radio 3sixty is Teufel's newest product with Dynamore® technology, which is integrated into the hardware and provides the 360-degree sound.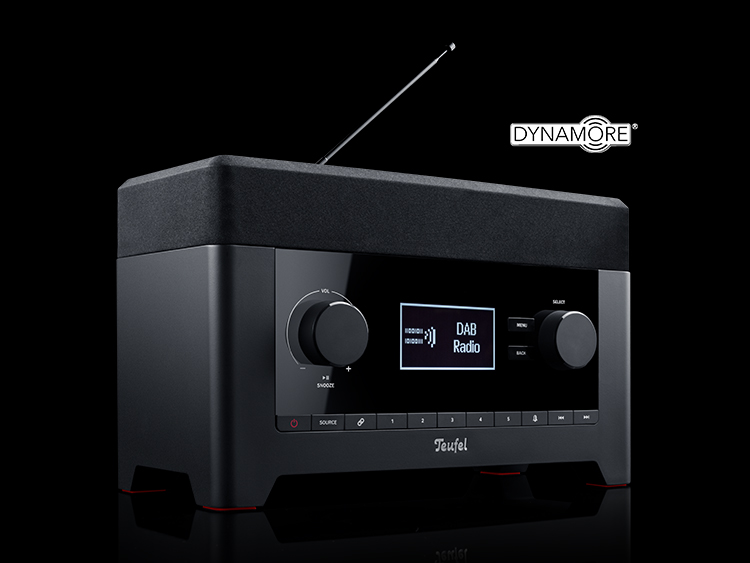 Integrated Dynamore® for the best surround sound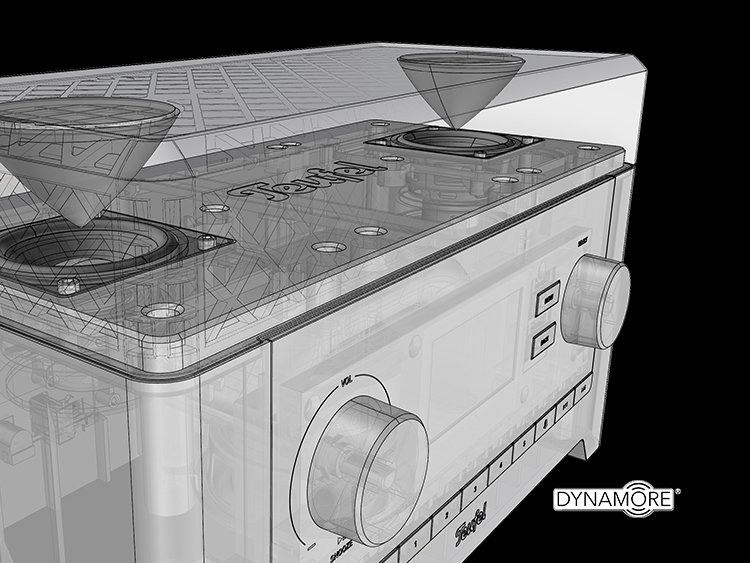 Sound engineering skills
If you close your eyes when Dynamore® or Dynamore® Ultra is activated, you can feel that the left and right sides of the stereo device are considerably further apart. How is this possible? We posed three basic questions to Teufel sound engineer Marcus "Golden Ear" Kleinert and Teufel product manager, Marcel Harnau from our development team.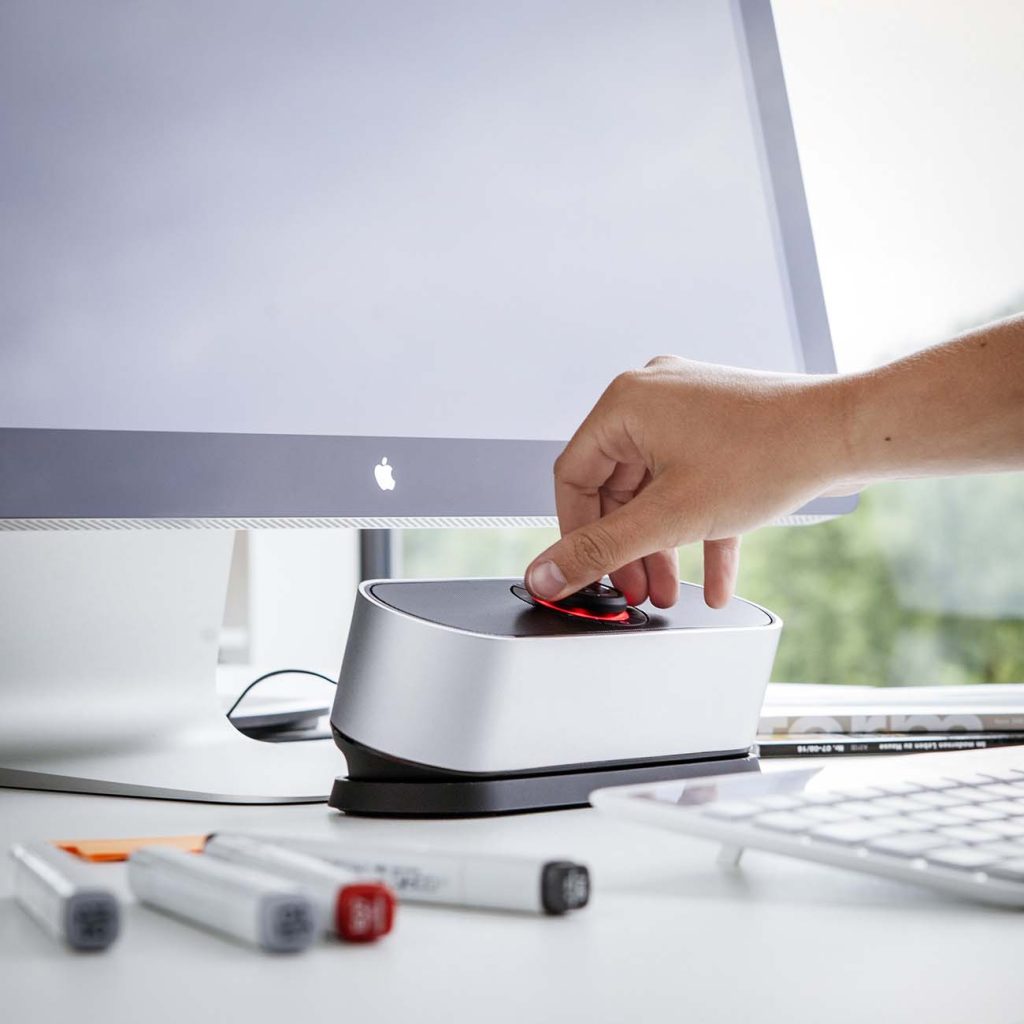 Marcus and Marcel, why led you to develop Dynamore®?
Because of their compact size, small portable speakers generally don't produce a broad stereo panorama. We wanted to change this. The goal with Dynamore® was to offer people a stereo panorama similar to that produced by two separate speakers from a single compact device. Typical of all our product designs, we wanted to create portable speakers that were unlike any other on the market and we always had real use cases in mind.
Teufel's offered portable Bluetooth speakers for a few years now. Why was Dynamore® only introduced with the BAMSTER PRO?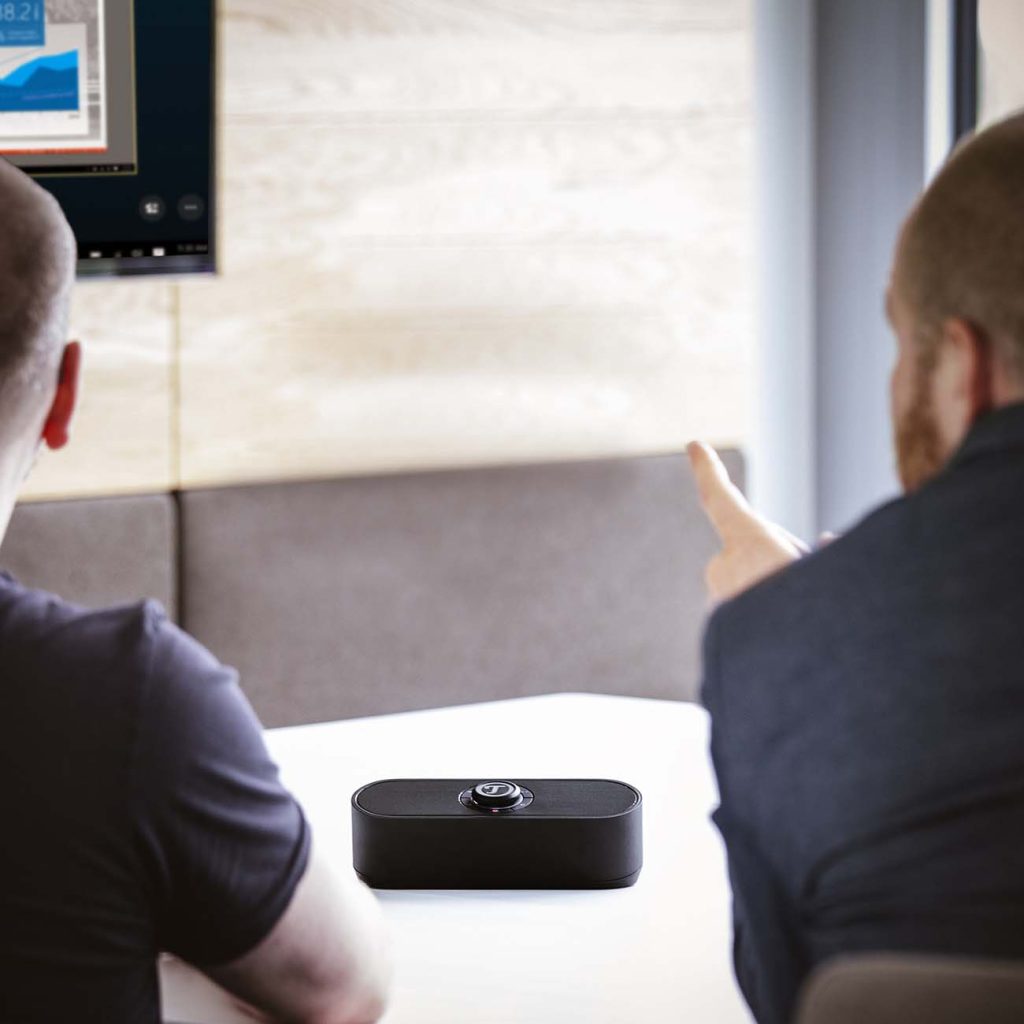 Original technologies take time to develop, at least if they're going to be good! Teufel fans expect that when they buy something from us, the technology will work flawlessly and deliver on what we promise. The path to Dynamore® was therefore a long one. Extensive studies, countless measurements in our acoustics lab, multiple rounds of feedback and field tests led to the final perfected technology. But early on in the research stage one thing became very clear to us: The acoustic effect we were attempting did not yet exist. Dynamore® is a completely new and original technology.
Dynamore was implemented for the first time in the BAMSTER PRO. What can we expect in terms of future Teufel products with this technology?
With the BAMSTER PRO, we're proud to have created an amazing product, because Dynamore® is really just one of many great features this little speaker offers. But everyone who presses that Dynamore® button for the first time can attest to the amazing sense of breadth the stereo panorama achieves. Uninitiated listeners might imagine that a second speaker has just been switched on.
So, we're really proud of the end result and have a few other new products with Dynamore® in the pipeline. The selection of Teufel products with this or similar sound enhancing technologies will increase.
Markus and Marcel, thank you for the interview.
You can learn more about the BAMSTER PRO here.
More portable speakers from Teufel:
All pictures: Property of Teufel Audio