Here's your monthly update of the best film releases in December 2018 – what better excuse to take a trip to the cinema than cold and dark winter days!
The House That Jack Built
A psychological thriller that follows a serial killer over the course of 12 years, Lars von Trier's latest offering is reminiscent of American Psycho. It focusses on the sinister descent of a protagonist who becomes obsessed with murder, from the sociopathic tendencies of his youth into full-on madness as his killings become more and more outlandish and crazy. More of a psychological portrait rather than a narrative plot with twists and turns, The House That Jack Built is in any case not for the faint hearted.

Holmes and Watson
If Benedict Cumberbatch's Sherlock Holmes was for any reason too dark for you, you couldn't get a much more light-hearted replacement for the famous detective than Will Ferrell. A comedic update of the Conan Doyle classic, Holmes and Watson are on the case to defeat Moriarty and protect Queen Victoria from assassination.

Aquaman
Comic book fans will be happy to hear that Marvel and DC are making no plans to slow down with the onslaught of superhero blockbusters. This time Aquaman from DC Comics takes centre stage as he attempts to prevent an underwater versus surface world war.

Discover Teufel home cinema systems:
Destroyer
A film that has been praised as Nicole Kidman's greatest work, Destroyer tells the story of an unlikeable detective who is forced to confront the darkest moments of their past as an old nemesis re-emerges and they must work with people from a previous undercover mission gone wrong.

Vice
When it comes to politics, it is clear that more goes on behind the scenes of the greatest decisions in international affairs than the public will ever be aware of. And many more players than we may be aware of. Vice is a biographical drama with an all-star cast that focusses on "the most powerful vice president in American history", Dick Cheney and his role alongside George W. Bush in shaping the world we see today.

Experience cinema sound in your living room with Teufel Ultima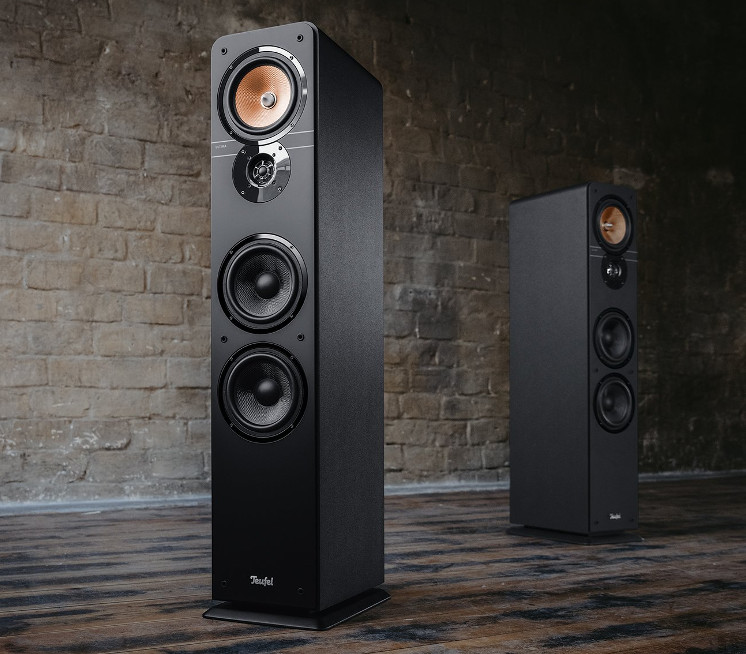 The Teufel Ultima 40 gives film soundtracks and effects an extra-wide and defined sound stage, bringing the unique atmosphere of the cinema into your home. We have updated our legendary Ultima 40 speakers for even greater sound precision:
▶ 3-way floor-standing speaker for Hi-Fi sound for music, movies and gaming
▶ New innovative phase plug for the tweeters
▶ Double-tube bass system for bass that is both diffused and powerful
▶ Revised design with matte surface and shiny elements on tweeters and mid-range drivers