Teufel Audio recently introduced the Concept E 450 Digital, otherwise known as the most powerful 5.1 PC sound system in the world. The new system shares this bombastic title with its predecessor, and while it still packs plenty of sonic punch, the next generation Concept E 450 introduces a range of features such as an integrated 5.1 USB sound card. The following will explain how this and other new features like Bluetooth 4.0 with aptX codec not only help you get the most out of gaming sound, but allow you to easily transmit music and audio from a variety of apps.
An integrated sound card makes the difference
A sound card is the hardware responsible for converting digital information into sound. It's therefore essential for the processing of music and audio files on a computer so that they can be played back on loudspeakers. For this reason, just about every computer has an integrated sound card, yet these are usually designed to work with the either the computer's integrated loudspeakers or a typical pair of smaller stereo speakers. Often the soundcard will make use of technical tricks to increase the performance of these, usually very small speakers. When it comes to a complete surround system including a powerful subwoofer, however, such a sound card will necessarily fall short. That's where the Concept E 450 Digital's USB sound card comes in, bridging any weak spots in the audio signal's transmission.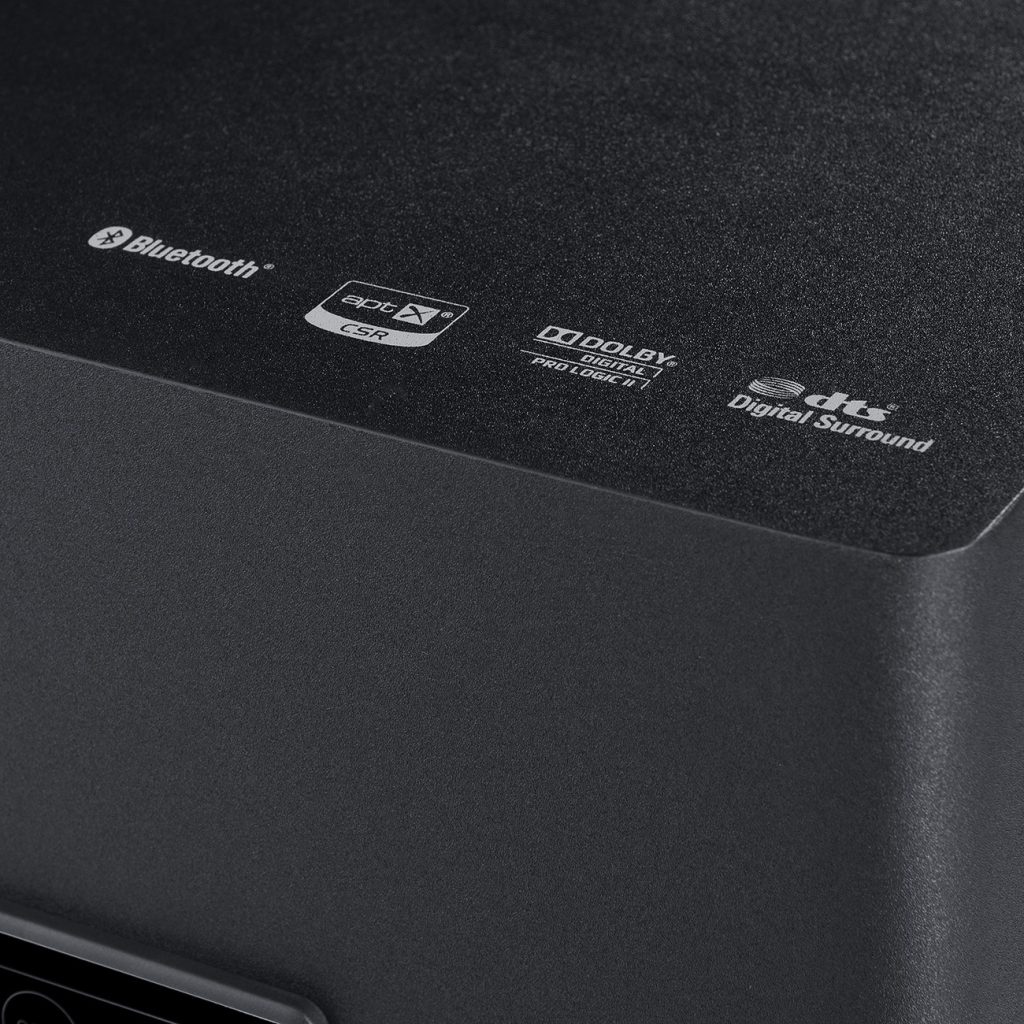 Sound card configuration in only a few mouse clicks
Activating the integrated USB sound card is simple: Connect the Concept E 450 Digital to your computer with a USB cable to begin the configuration process. The computer's driver software will guide you through the setup process step by step. After setup is complete, your computer will have access to a "USB Multi Channel Audio Device" with a range of setting options including the activation of the subwoofer, a surround configuration and the adjustment of input and output modes. Once you have selected your preferred settings, you can launch right into the exploration of new sonic worlds: All satellites and the subwoofer are connected to the computer via the integrated USB sound card.
It should be noted that users of Apple computers such as the iMac or Mac Mini won't require a driver installation as the USB sound card is instantly recognized by the Mac OSX system.
100% compatible with Blu-ray and gaming soundtracks
The now-active USB sound card offers authentic 5.1 surround sound in 24 bit quality and is 100% compatible with Blu-ray and gaming soundtracks. The system's high dynamic range and low noise levels offers true hi-fi performance along with a high degree of stability. Thus equipped, the Concept E 450 Digital is ready to transform any audio source into a sound experience without equal.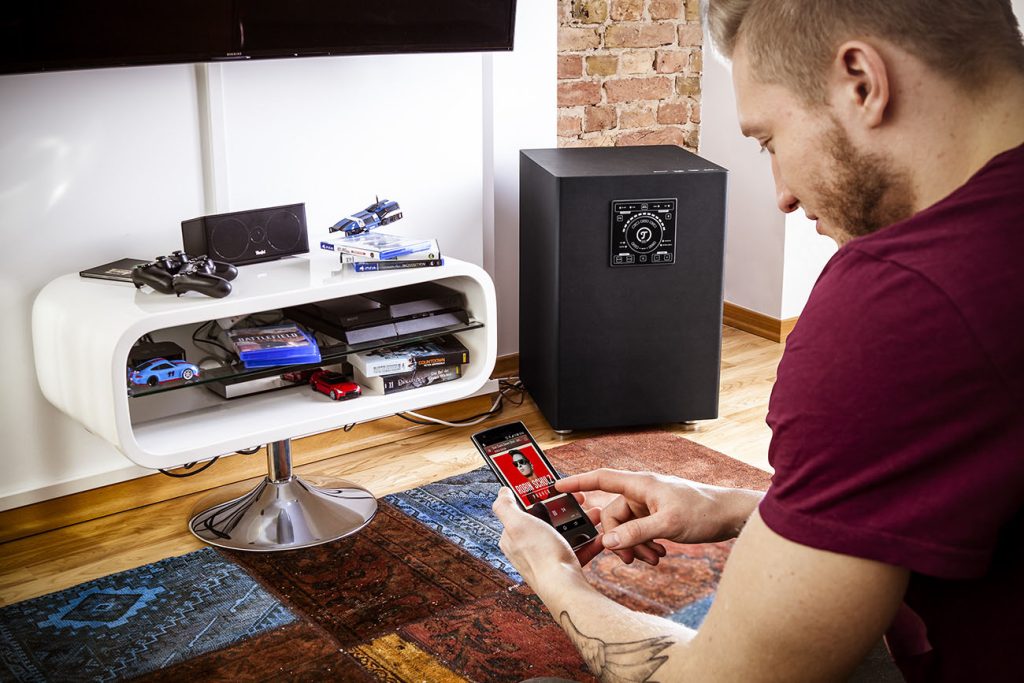 Premium technology for an incomparable listening experience
The Concept E 450 Digital's subwoofer is without equal among gaming/multimedia sound systems:
A 300 mm downfire woofer optimized by the Klippel system of measurements for extremely deep, dry bass
Long-thow bass driver for high, distortion-free levels
Optimized bass reflex vent for high bass levels without wind noise
32 Hz low end for bass you can feel
113 dB maximum sound pressure levels transform gaming into thrilling experiences in even larger rooms
500 watt 5.1 amplifier with new, highly efficient class D technology directly integrated into the subwoofer
The lightweight bass driver is capable of a frequency range from 32 to 150 Hz for optimal integration with the satellites without frequency gaps
Discretely elegant design with rounded corners and high gloss accents
Robst, well-braced MDF cabinet prevents unwanted resonances
Recessed connection panel allows the system to be placed next to the wall
Automatic on/off switch
Resonance damping rubber feet included in delivery
In spite of its large dimensions, the sub was designed to fit under any desk.
2-way satellite speakers for true-to-source sound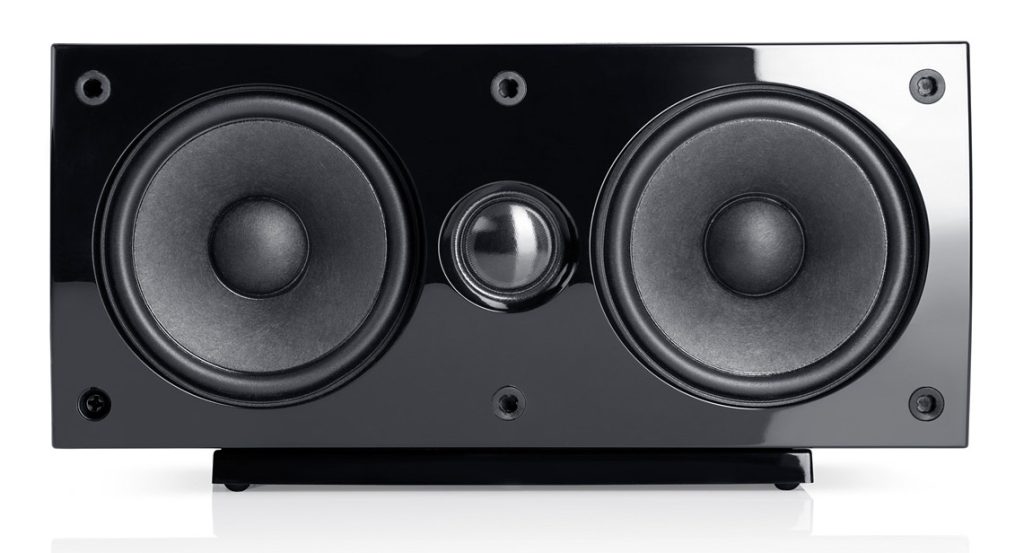 The 2-way satellite speakers feature large midrange drivers (80 mm) as well as fine resolution tweeters (19 mm). Both work harmoniously with the CM 2014 SW active subwoofer. The crossover frequency was carefully selected so as to produce a harmonious overall sound. The centre is equipped with two midrange drivers which enable it to render dialogue that is both highly natural and clear.
Good gaming speakers follow the same basic acoustic rules that apply to other systems. With any surround system, it's important that the satellites share an identical construction for a harmonious sound with the excellent localization of effects.
What's new compared to the previous Concept E 450 Digital
•    Newly designed bass reflex vent for clean, precise bass
•    Integrated 5.1 USB sound card
•    Bluetooth 4.0 with aptX codec
•    Handy puck remote
•    No external connection box to place, fewer cables to connect