Cast your mind back to the 1980s. Dirty Dancing, perms, shoulder pads… and the boombox. Surely, no other music system has been able to spread such a feeling of freedom and togetherness. And now, ever since Teufel breathed new life into the world of ghetto blasters in 2014 with its portable Bluetooth sound system BOOMSTER, its story continues.
Now, in the latest generation, Teufel has listened to customer feedback and enhanced the original BOOMSTER with new features like digital radio. Let us introduce you to the new and improved BOOMSTER 2.0.
What makes the BOOMSTER sound so good
No matter where you take the BOOMSTER, you can always rely on three things:
The two tweeters guarantee even the finest details are produced.
The mid-range speakers fill the sound with warmth and strengthen voices and instruments.
An integrated down-firing subwoofer takes care of powerful bass reproduction.
The bass power can even be adjusted by sensor buttons if you need to adjust it.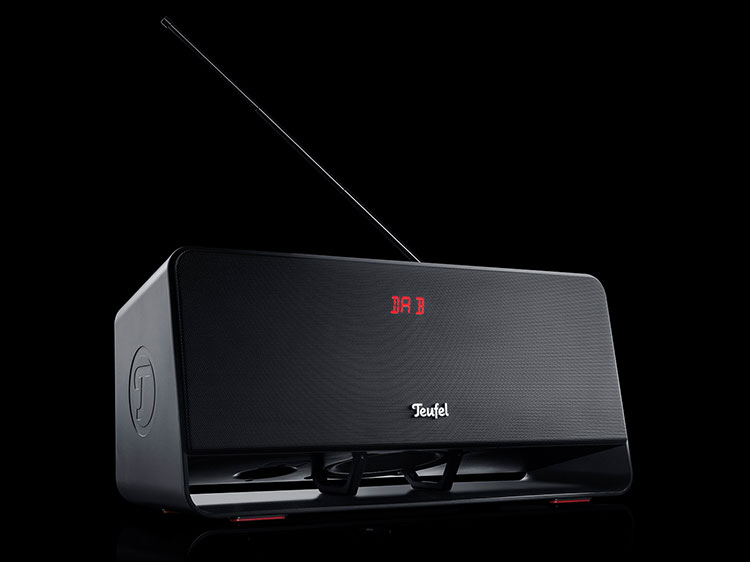 But this great sound doesn't come by chance. Our acoustics experts in Berlin are constantly researching and working on acoustic optimisation, using software to gauge the frequency response.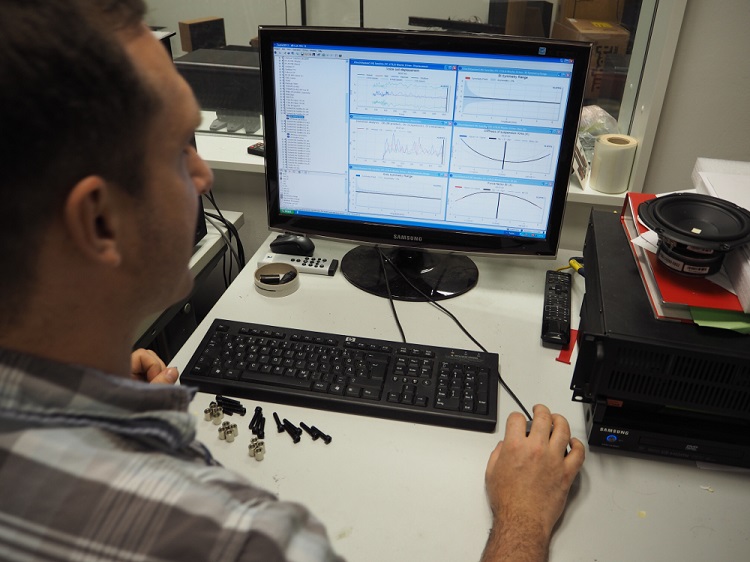 The result – clear and clean but powerful sound that can be achieved both at home and on the road. An integrated Class-D power amplifier fires up the BOOMSTER with high distortion-free levels. The BOOMSTER's acoustics make it the perfect outdoor speaker!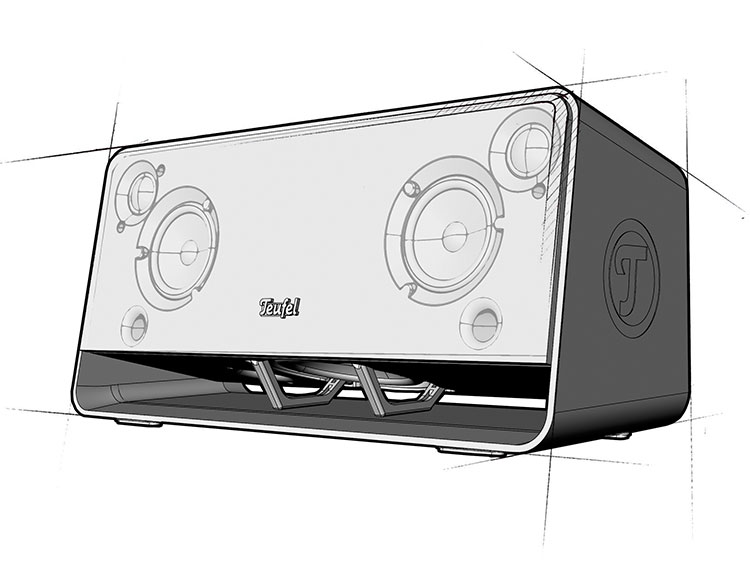 The BOOMSTER'S flexible power supply
The BOOMSTER has a built-in "playback guarantee", because once the mains power supply is disconnected, a high-quality, long-lasting battery takes over. It is fully rechargeable in just three hours and won't interrupt the audio stream. But that's not all – Teufel's new stereo Bluetooth radio also accepts alternative power sources in the form of AA batteries. With this combination of rechargeable and AA batteries, the BOOMSTER has a playback time of up to 16 hours.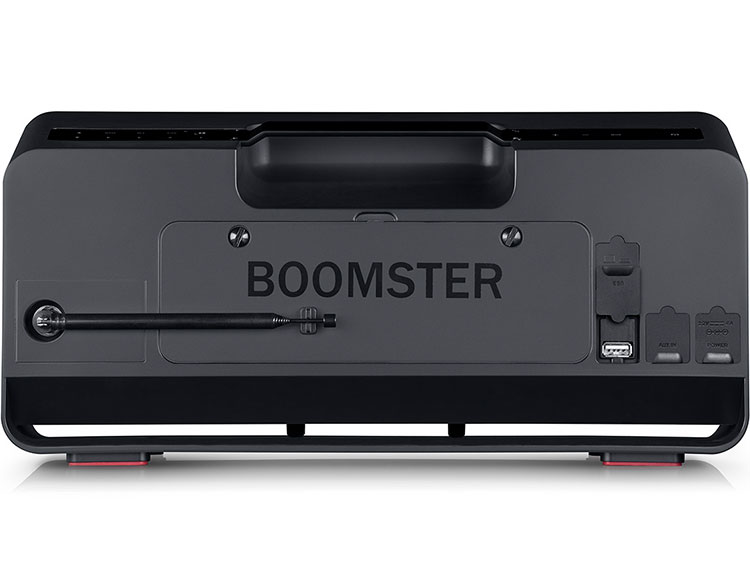 The BOOMSTER therefore offers the best conditions for audio playback any place and time. Inside or outdoors. But what exactly can the BOOMSTER do?
Bluetooth 4.0 with apt-X®: A connection for (almost) everything
The BOOMSTER is Bluetooth-enabled, meaning that any compatible smart device can be wirelessly connected, giving you total freedom over your audio streams. Play directly from Spotify, YouTube, Soundcloud and more. AptX®, an audio coding process in CD quality, ensures the best sound quality.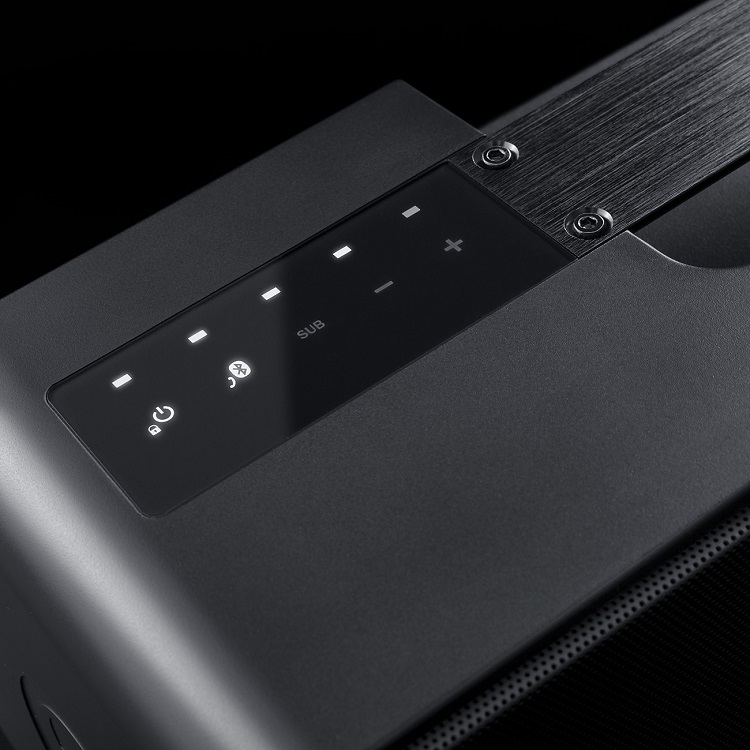 The BOOMSTER can also be connected to input sources via cable. It has a mini-jack input, to which each device with a compatible output can be connected.
Easily connect to NFC (Near Field Communication)
On the upper-right side of the BOOMSTER you will find a contact area for NFC. In the case of smart devices, which also support NFC, you can now simply hold your device to this contact field. The BOOMSTER recognises the last six devices that have been connected and then establishes a connection automatically. It's so easy that you can even do it in the dark.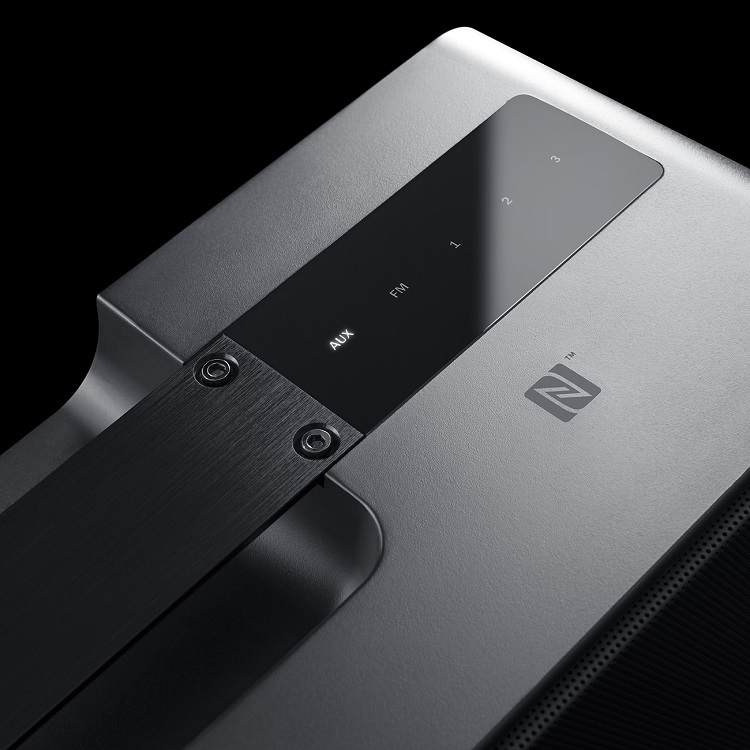 Stay up-to-date with FM and DAB+ radio
The BOOMSTER has integrated FM and DAB+ digital radio. There are also preset buttons that you can use to save your favourite stations and play at any time. In order to improve the reception whilst on country outings or in other areas with weaker reception, the telescopic antenna can be pulled out to an impressive 76cm length.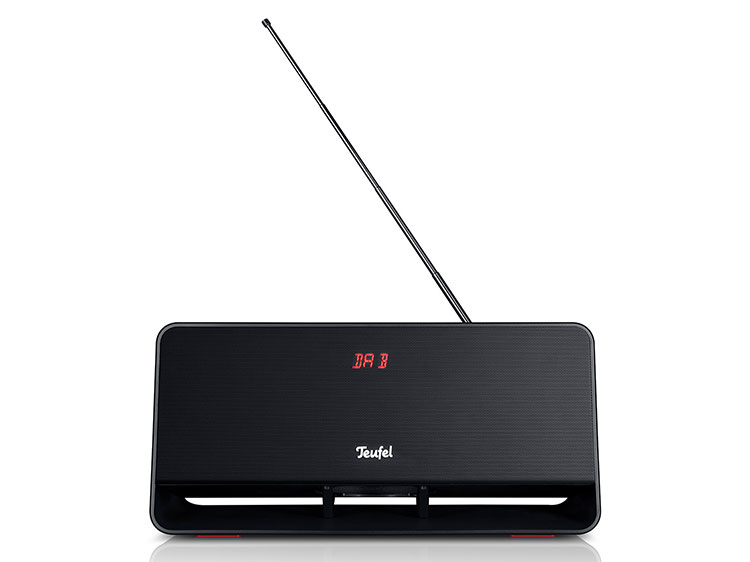 The display shows you exactly what's happening
The BOOMSTER has an integrated display screen on the front, which shows the current source selection and desired radio station.
A mini disco made for the great outdoors
In order to offer full outdoor functionality, the BOOMSTER comes with several practical extras:
A carry handle in brushed aluminium, now with improved grip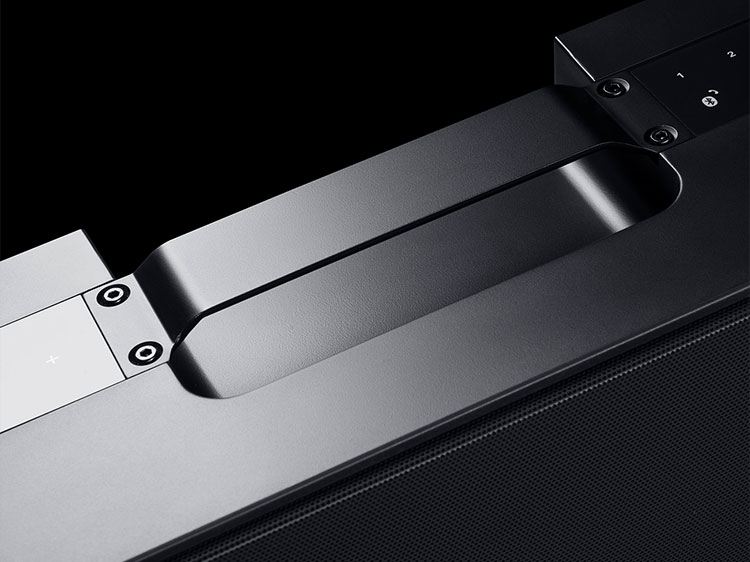 Water resistance: all connections are protected by rubber covers
Ease-of-use: touch sensitive, LED buttons have replaced push buttons and can easily be operated in the dark
Long-lasting outer casing made from robust materials
Stable: the metal grill on the front protects the drivers
Additional USB charging port for your mobile phone
Want to learn more? Find out more about the new and improved BOOMSTER here.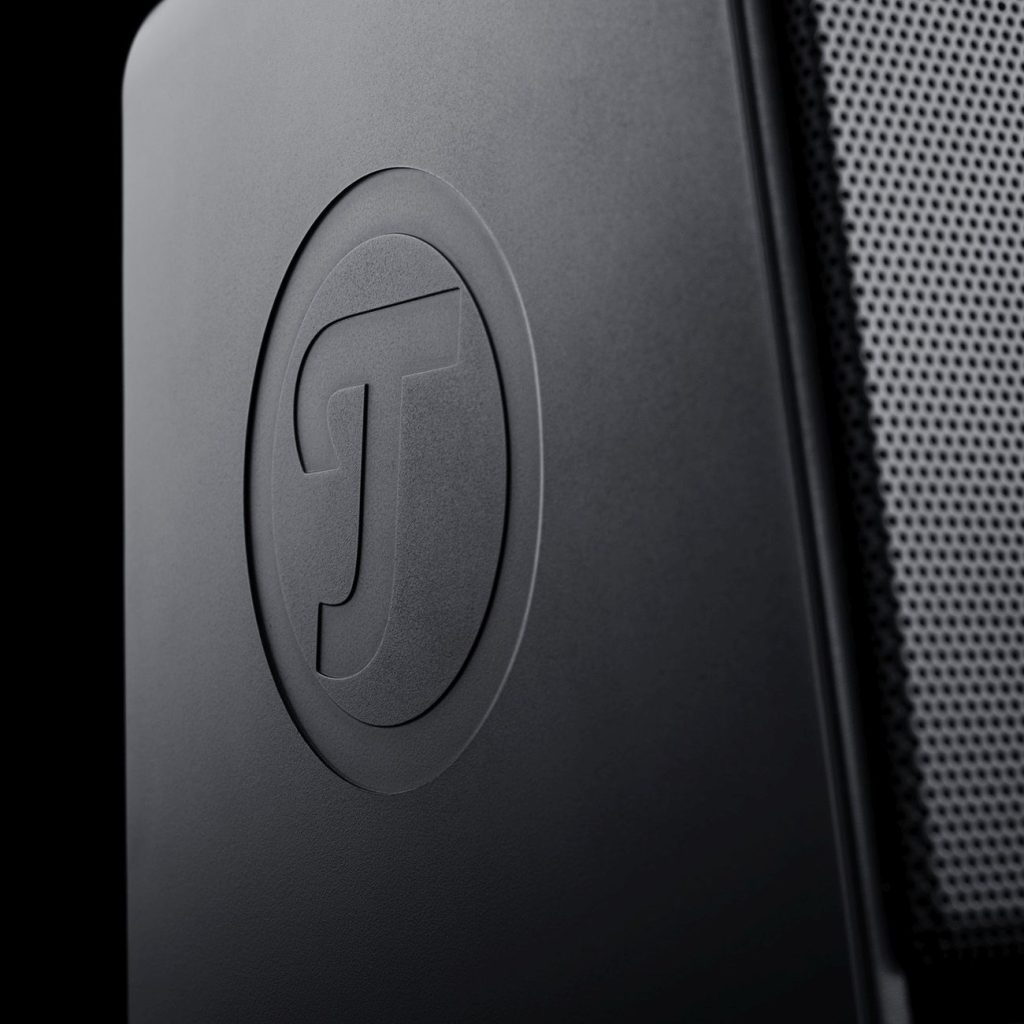 More portable Bluetooth devices