The Kombo 42 BT is a classic stereo system for smaller rooms consisting of the Ultima 20 bookshelf speakers, corresponding CD receiver and Bluetooth dongle.
The secret to good sound: Good speakers
The Ultima 20 are the smaller versions of Teufel's bestselling tower speakers, the Ultima 40, featuring the same Klippel-optimised drivers for lineal playback and bass reflex enclosures for powerful bass without chuffing or wind noise. The 2-way system reproduces music, games and TV sound as a stereo image able to fill small to medium rooms with amazing sound.
Bluetooth with aptX for high-definition Bluetooth streams
In addition to a CD player, the system's receiver includes FM radio, a USB connection for external storage devices and Bluetooth dongle with aptX codec. AptX is a special compression technology that makes high-definition playback possible via Bluetooth's limited bandwidth. This allows the Kombo 42 BT's two stereo speakers to receive high-quality signals even from streamed audio. The only criteria is that the source device – usually a smartphone – also supports aptX. Luckily, a large number of smartphones do, but this is something to look out for when purchasing a new smartphone or tablet.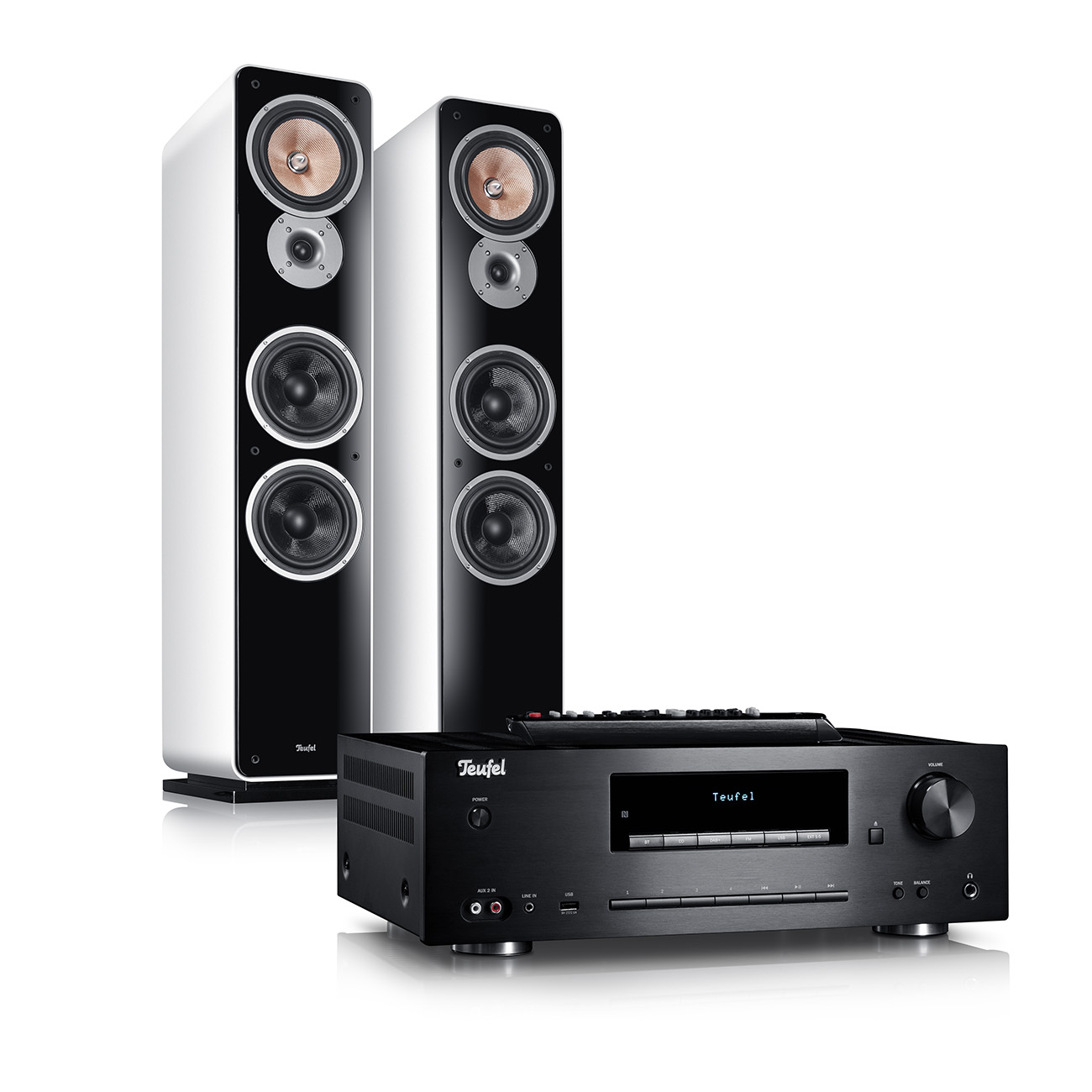 Bluetooth stereo systems deliver convenience and great sound
For those accustomed to listening to music on a lesser-quality portable speaker, the Kombo 42 BT Bluetooth stereo system represents a revolution in Bluetooth sound quality. Experience rich bass, wonderfully articulated vocals and amazing tonal balance. An on-device button as well as a dedicated button on the remote makes it easy to activate the system's Bluetooth mode, ensuring that the convenience of this popular streaming technology is maintained.
Bluetooth makes it easy for friends to share their music, is the ultimate party option and is a great way to access your favourite audio apps. Effortlessly play back music streams, news, talk radio or podcasts from any app on your phone. You'll be surprised how good Bluetooth stereo systems can sound!
All pictures: Property of Teufel Audio