Great Teufel technology, scaled down
Teufel has always prided itself in being able to offer outstanding audio products for every budget, and our Consono range is an integral part of this commitment. The way we see it, the creation of high-end models like the System 10 THX Ultra 2™ Certified "Cinema 5.1" or the System 5 THX® Select 2™ Certified "5.2 Cinema Set" makes us uniquely suited to producing smaller, more price-conscious systems. That's because we know that many of the technological features used on our highly exacting THX certified systems can be adapted and scaled down for our smaller models.
A good example of this is the fact that our Consono sets feature satellites and centers with identical drivers for an especially homogeneous soundstage – a feature that is standard with THX systems. The use of two midrange drivers for the centre is likewise a principle we've carried over from our larger surround systems such as the Ultima 40 Surround. This ensures excellent speech intelligibility – an important aspect of enjoying any movie or television show.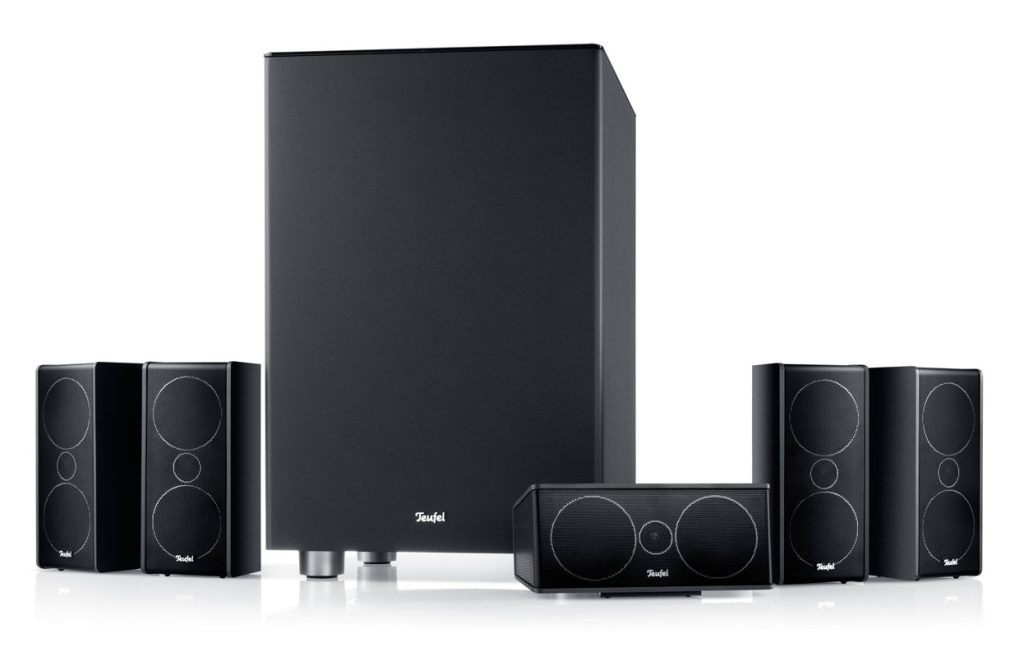 Both sets come with subwoofers with downfire constructions for truly cinematic thunderstorms, explosions, and engine roars that can be felt as well as heard.In spite of this, the subwoofer enclosures for both the Consono 25 and 35 Mk3 take up remarkably little space.
Realistic sound combined with powerful bass is what made the Consono 35 Mk2 the darling of the German hi-fi press as well as the recipient of over 128 customer reviews with an average rating of 4.8 out of 5 stars. These solidly built little sets are simply unbeatable.
Flexible setup in any interior
Another principle we've carried over to the Consono series from some of our pricier models is flexibility. The centre and satellites can be easily wall mounted. Alternately, the centre can be simply placed on an included stand. The satellites have screw threads that allow them to be attached to stands.
Same great sound, improved design
The new versions offer the same great sound with a new and improved design. Transparent, wrap-around grilles on the satellites and center allow a glimpse at the chrome-accented drivers within. Importantly, both the Consono 25 and 35 Mk3 sets are available in black and white, as we realize that the days of every screen, PC, and television coming in standard black are long over.
All pictures: Property of Teufel Audio